Above Us Only … Sky?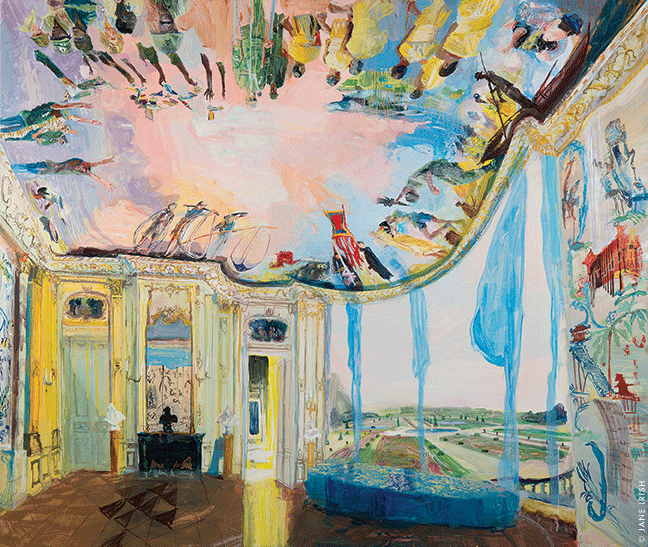 "Resistance Ceiling" is just one example of the subversive decorative styles that Jane Irish draws on for her paintings and ceramics. She has described herself as a history painter, and her luscious French and Italian interior landscapes are suffused with images of Vietnam-era protest. (See "When Resistance is Beautiful" for more.)
"Decorative arts are usually made by a whole guild of people, with different talents," says Irish, who is stepping down next month after 16 years as coordinator of Penn's MFA program. "It's somewhat like a Don Quixote thing—it's impossible, but it's worth trying to be imaginary, you know?"—S.H.