One (Last) Brief Shining Moment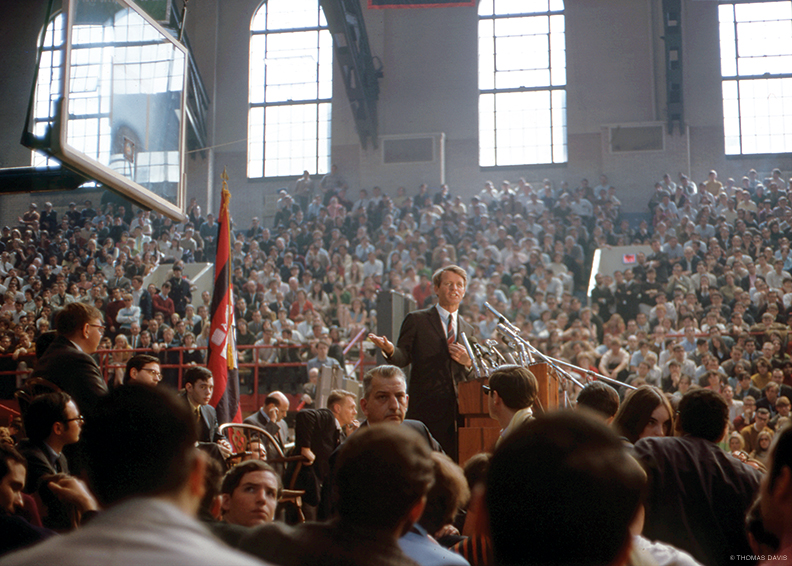 We don't usually run photographs accompanying letters to the editor on this page. But when we got this picture of Robert Kennedy speaking at the Palestra, along with the letter from Thomas Davis III C'70, we couldn't bring ourselves not to.
The date was April 2, 1968, just two days after President Lyndon Johnson electrified the presidential race by announcing that he would not seek reelection. Kennedy, Davis reports, spoke to the standing-room-only crowd about matters ranging from the Vietnam War—and the charged subject of student draft deferments, which he viewed as discriminatory—to civil rights. Two days later, Martin Luther King Jr. was assassinated. Two months later, so was Kennedy.
Having captured that image nearly half a century ago, Davis writes, "I don't get it out and look at it very often. My own father died unexpectedly that June, and this photo has always been a somewhat painful reminder for me of that difficult, formative year of 1968."—S.H.