The Wild Yarns at Swan Pond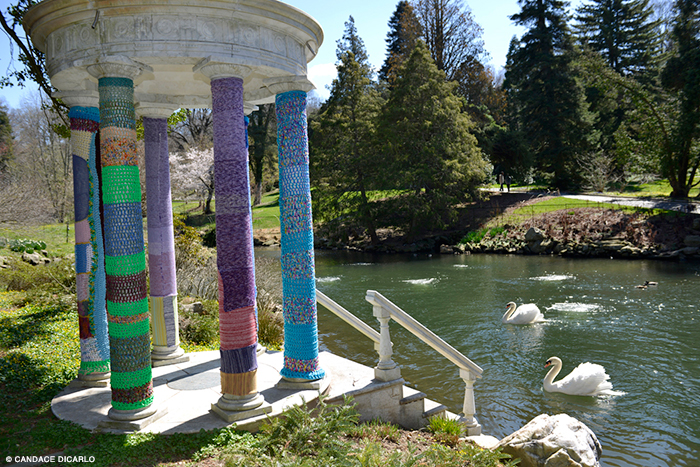 The Morris Arboretum is seldom lacking for color, but these days its hues are even more vivid than usual, thanks to Wrapped Up, a yarnbombing installation that opened the first day of spring. The exhibit is the work of Melissa Maddonni Haims, a Philadelphia-based fiber artist who creates yarn graffiti, soft sculpture, and large-scale installations with crocheted materials that are recycled or upcycled.
Besides the Love Temple (above), whose yarn-bedazzled pillars are ignored by Flora and Fauna—the two swans who make their home on Swan Pond—Haims's artful threads adorn a number of the arboretum's iconic trees, statues, and bridges. The exhibit runs through October, "or until it succumbs to the elements." —S.H.
SLIDESHOW | Photography by Candace diCarlo