Steve Dolan Named Penn Relays Director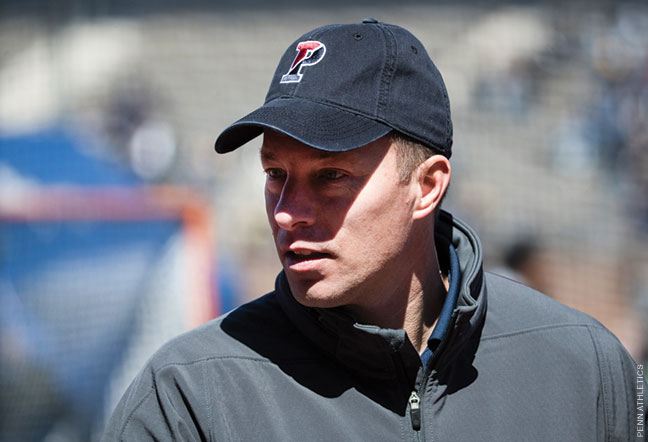 The University didn't look far to find a new head of Penn Relays.
Replacing David Johnson, who announced his retirement last year, Steve Dolan was named the Frank Dolson Director of Penn Relays in October. Dolan is already the steward of Penn's track programs, as the James P. Tuppeny/Betty J. Costanza Director of Track & Field and Cross Country—a role which he will continue along with his new duties running the nation's oldest and largest annual track meet.
"By continuing his role with Penn track & field, there will be greater alignment between the varsity programs and the Relays, benefiting both programs immensely," Penn athletic director Alanna Shanahan C'96 GEd'99 GrEd'15 said in a statement.
This alignment, the statement continued, will allow Penn Athletics to better synchronize their strategic goals and resources. A larger track & field coaching staff, as well as an associate director of Penn Relays, will assist Dolan with meet management.
"Having attended the Penn Relays over the last three decades as both a coach and a parent, I am keenly aware of the profound positive impact this event has on so many people," said Dolan, who's been coaching the Quakers since 2012, helping the program grow into more of a presence on the national stage, which has included relay championships at the Penn Relays. —DZ