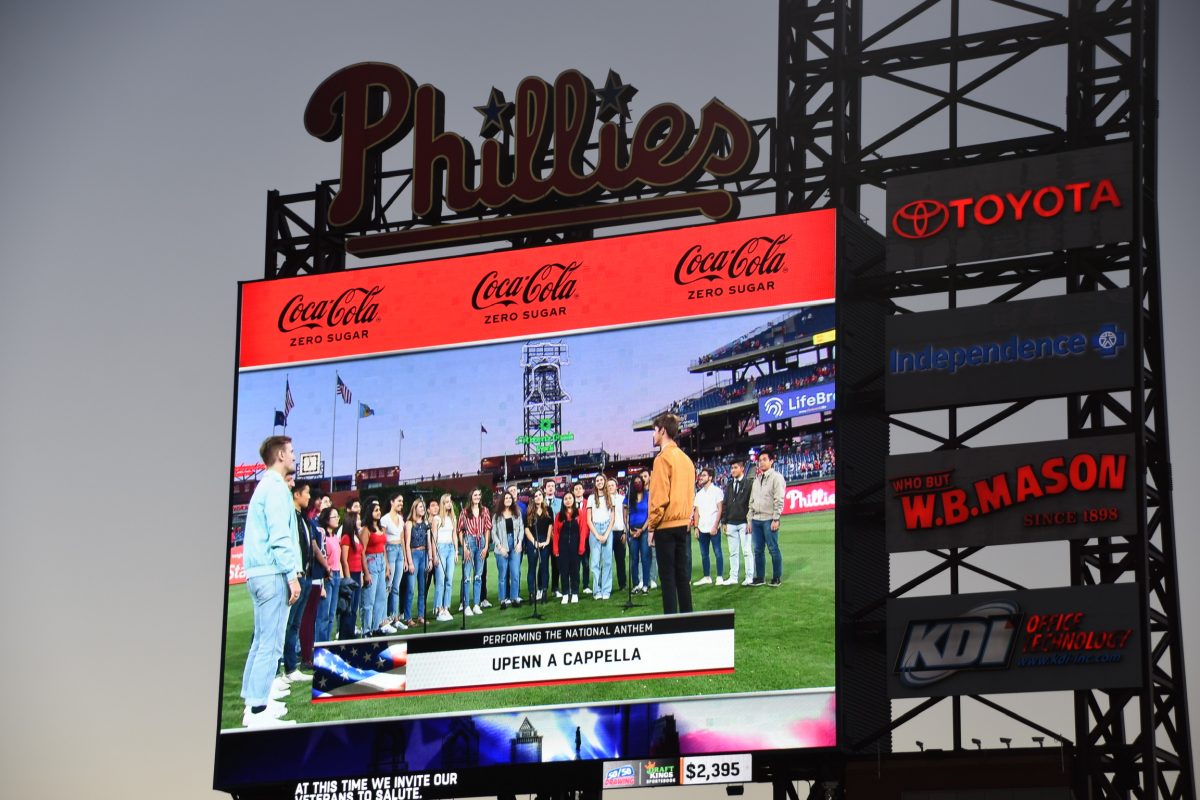 When the Phillies' first base coach noted that "every single pitch, everyone's staring" after a home game on Sept. 24, he wasn't referring to the Penn a cappella singers there that night—though it also applies.
"The coolest thing was just walking out onto the field. That's when it felt real," recalls Drew Korn C'22, chair of Penn's A Cappella Council (ACK), who helped arrange for a group of Penn students to sing the national anthem before the Phillies played the Pirates. "Looking out and seeing everyone cheering, then walking back and seeing the players was super special," Korn continues. "Most of us had never performed on that type of scale before."
About a week earlier, Korn had received an email from a Phillies staffer, gauging ACK's interest in a last-minute opening to perform "The Star-Spangled Banner." Korn decided to open the opportunity to all of Penn's a cappella groups and sort those who were interested into an "ACK mini-choir." "Within a day, I'd heard back from 40 people who were all super excited to do it," she says.
The number ultimately settled around 30, and the students rehearsed their individual parts of an arrangement borrowed from the newly coed Penn Glee Club. They called themselves "UPenn A Capella: A Collaboration Across Groups." Freshman Tim Dietrich, a member of Pennchants, conducted them.
"I don't remember a time that the groups sang the same song together like that before," says Korn, who is in Penny Loafers. "It was really special."
Nick Plante C'22 filmed their performance: