Mourning a Penn Legend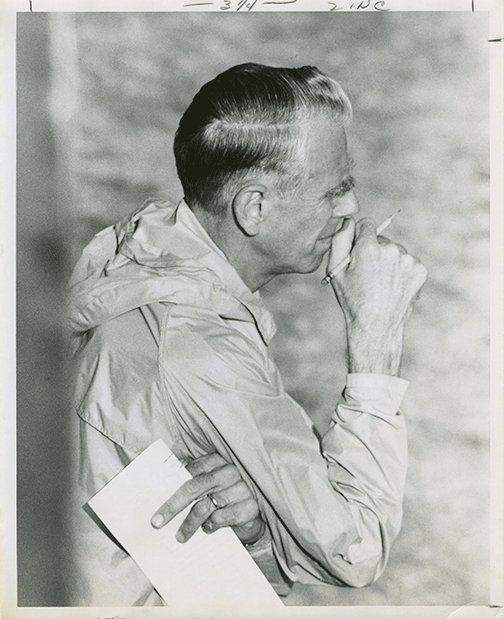 For longtime head coach Rudy Fuller, Penn men's soccer games haven't quite been the same this season.
That's because he can no longer look to the sideline and see Charles R. "Charley" Scott W'36 GED'42, one of the most beloved figures in Penn athletics history.
Scott – who enjoyed coming to Rhodes Field to watch Penn soccer, the team he once starred for and coached – passed away in April, just one month shy of his 100th birthday.
"It's definitely weird not having Charley around," Fuller said. "He was such a presence over the years. I'd always know I'd see him a few times a year and talk to him a few times throughout the season. I definitely miss it."
When Fuller first met Scott after getting hired at Penn in 1998, he know about his accomplishments. He know that Scott was a soccer All-American in 1935 … and about his highly successful coaching tenure from 1946 to 1967 … and how he served as Penn's acting athletic director three times … and that he's a member of the National Soccer Hall of Fame, the Big 5 Hall of Fame and the Penn Athletics Hall of Fame (as part of the inaugural class).
But it wasn't until meeting him when he truly felt his true impact. Sitting down to lunch with Scott, Fuller remembers a person randomly approaching their table, recognizing Scott and gushing that it was an honor to meet him.
"It was at that moment when it hit home for me how important he was to Penn and the soccer program," Fuller said.
Other people needed no reminders. For six decades, Dick Tyrell C'57 has known what kind of coach – and man – Scott is, getting his first hint as a freshman when he was taking a walk by the Schuylkill River.
"All of a sudden, I found a soccer ball and a soccer field and Joe Devaney, who was later to be my big brother in my fraternity, and Charley, who was later to be my varsity coach," Tyrell said. "And I found a home."
Tyrell didn't play soccer in high school and originally intended to be a kicker on Penn's football team. But Scott recognized his "breakaway speed" and helped mold Tyrell into a premier goal-scorer and an All-American for the Quakers right around when the Ivy League was formed. More than that, though, he helped mold him into a man by imparting values and life lessons that are still with him today.
"He had two rules – No. 1 was don't play so aggressively that you injure a team in practice," Tyrell recalled. "And the other thing is Charley said not to call attention to yourself with the referee because if you do, it told him you're not focused on the game and might find yourself benched.
"It was a marvelous experience because he was such a gentleman. I never heard one word that he couldn't say in church."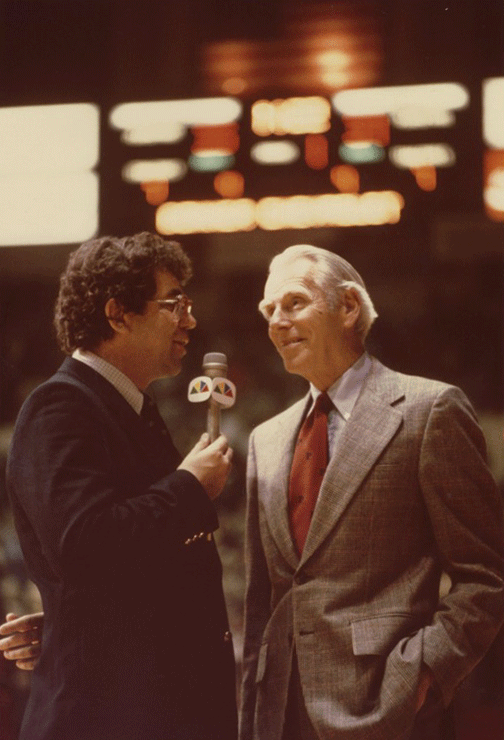 Fuller hasn't known Scott nearly as long as Scott's players, but that he was a gentlemen was also the biggest thing Penn's current coach learned about him. And it's what he says everyone thought of him.
"The one consistent you will find regardless of who you talk to about Charley Scott – whether it's a coach, an opponent, someone at Penn, a student-athlete, an alum, whatever – invariably one of the first words that will come out of their mouth is 'gentleman,'" Fuller said. "He was the equivalent of what I guess you'd call a Penn gentleman. He was just a tremendous man – one of the best human beings I've ever been around."
Fuller tried to relay that message while speaking at Scott's funeral, which he called a "huge honor." But the fact that Penn's current soccer coach would be asked to eulogize Scott is not that surprising when you consider how important Penn was in his life.
Charley Scott was alive for nearly 100 years, after all, and most of them were spent devoted to his alma mater.
"When you think of the words 'red and blue,' that's Charley," Tyrell said. "He was 100 percent a Pennsylvanian. He loved the whole experience."
— Dave Zeitlin C'03