Mattis Madness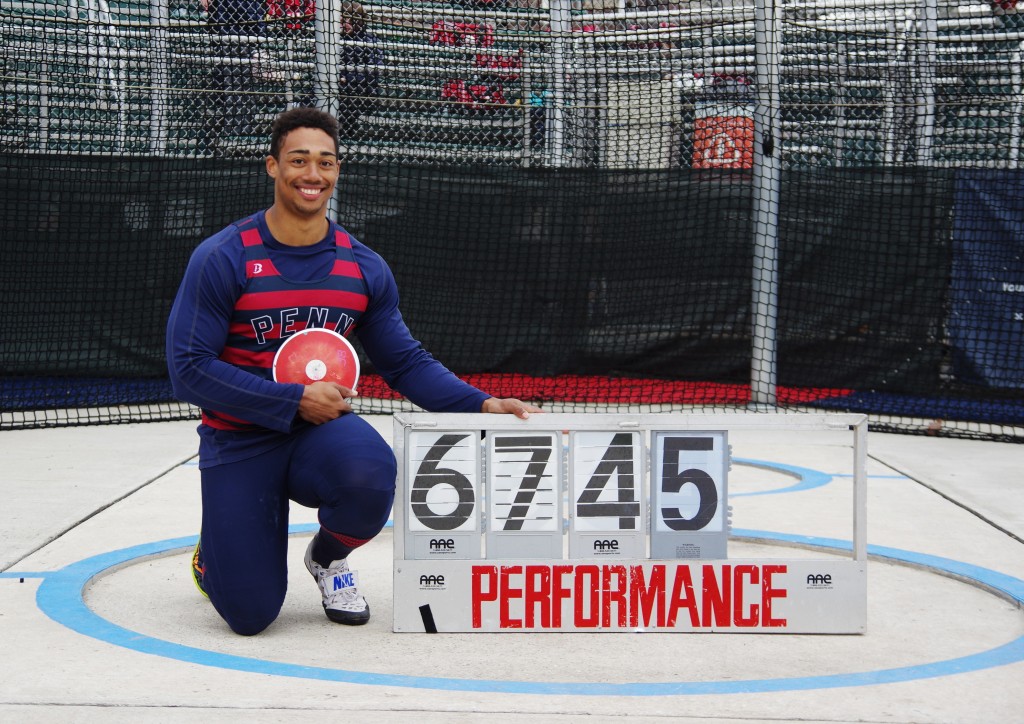 It was a big day for Penn Athletics on Saturday with the women's basketball team coming very close to winning the program's first-ever NCAA Tournament game (more on them to come in the next issue of the magazine), Casey Kent earning All-American status at the NCAA Wrestling Championships, the men's lacrosse team beating rival Princeton on the road for the first time since 1988 and the women's lacrosse team winning a top-20 showdown vs. Towson.
But perhaps the most impressive feat of all came from Wharton senior Sam Mattis, who took a big step toward making this summer's Olympics — a lifelong dream of his that he discussed in detail in the current issue of the magazine.
In the first meet of Penn's outdoor season, Mattis registered the best mark in the world in the discus with a throw of 221 feet, three inches (67.45 meters).
Yes, the world.
The throw was not only a Penn and Ivy League record but the fourth-best mark in NCAA history. Even more important, it met the Olympic A standard requirement, his first step to qualifying for Rio in 2016. He still needs to finish in the top three in the US Olympic Trials in Oregon in July, but he appears to be in good shape there. Just consider how impressive his performance was on Saturday with still months to improve before the Olympic trials:
On top of his record throw, he also posted a toss of 67.20 meters — the fifth best mark in NCAA history

He finished with three throws surpassing the Olympic A standard of 213 feet after never before officially hitting the mark

He also won the shot put and came in fourth in the hammer throw

He did this on a cold, rainy/snowy day at Franklin Field with no wind. According to his father, Marlon (a very good thrower in his own right who was prominently featured in the magazine profile), the vast majority of throws over 210 feet have "been accomplished by throwers chasing favorable winds in California"

He set the record on his very first throw — three years after setting the Penn discus record on his very first throw at the same meet as a freshman
Oh, and he did it all on his 22nd birthday. Not a bad way to celebrate, huh?
–Dave Zeitlin C'03