Hidden Gem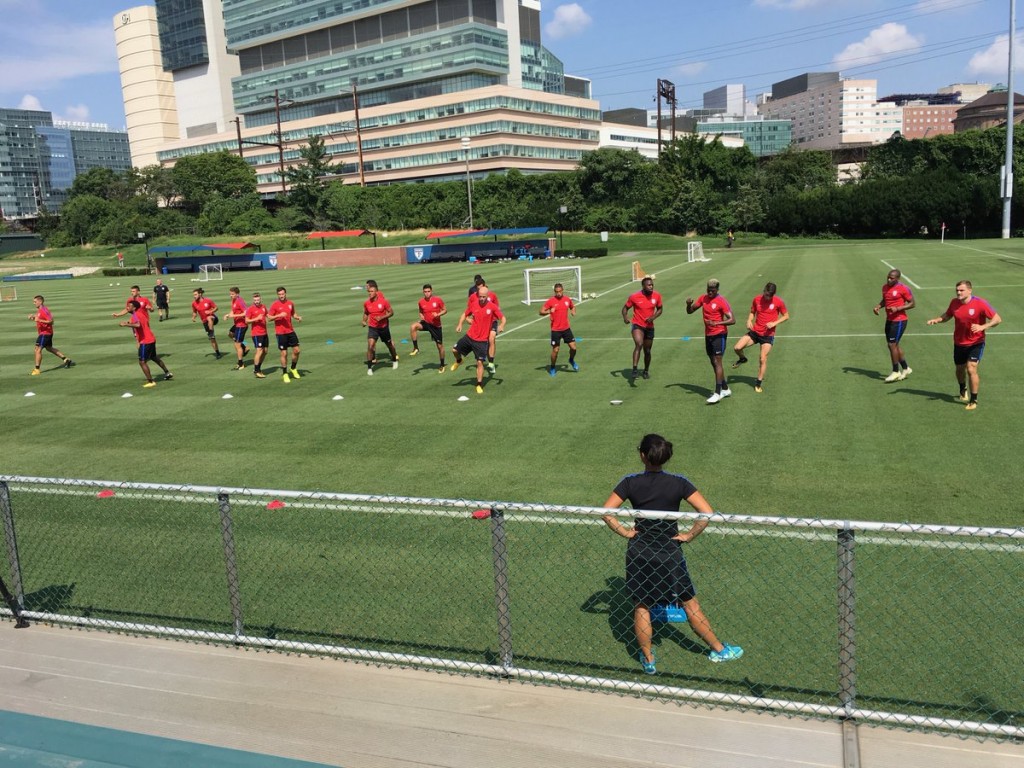 During the span of five days in July, an English Premier League club and the U.S. men's national team made their way to Penn's campus to practice at Rhodes Field before upcoming games in Philadelphia.
And most people around campus and the city probably didn't even realize. Which is precisely the point.
Tucked away next to the Schuylkill Expressway, Rhodes Field is hard to find if you don't know where you're doing and not easily accessible. But once you drive down the narrow River Fields Drive and park underneath the Hollenback Center, you'll find a pristine field that's mostly unoccupied over the summer — a hidden gem, if you will.
"Well, I think it's only hidden to the general public," Penn soccer coach Rudy Fuller said during the U.S. national team's second straight training session at Rhodes Field leading up to their Gold Cup win over El Salvador at Lincoln Financial Field last Wednesday. "I think to the soccer community at this level, it's very well known in Philadelphia as a premier field, and a great training facility because of it's privacy."
It certainly is a well-known landing spot for soccer clubs around the world. Last summer, during the Copa America Centenario, the Uruguay and Chile national teams practiced there. Many Major League Soccer teams have been there, including David Beckham and the Los Angeles Galaxy. So have foreign clubs, like the EPL's Swansea City before a recent friendly vs. the Philadelphia Union. And the U.S. national team has practiced at Rhodes several times over the past few years.
"Some of the best players, best teams in the world have been on it," Fuller said. "And they have been very complimentary. In fact, the Chilean delegation said last year that outside of the San Francisco 49ers brand new stadium, it was the best surface they played on in the United States. So we get some high praise for it."
It's a cool thing for Penn people to get to interact with so many recognizable soccer coaches and players — particularly Fuller, who's gotten to know U.S. head coach Bruce Arena and other members of the national team well. Last week, he brought along his teenage son Liam, who's developed a relationship with USMNT striker Jordan Morris since both are diabetic.
"He's star struck — absolutely in heaven" Fuller said. "Not only watching them train but snapping some photos and chatting with them a bit. It's a great opportunity for him."
And those opportunities will likely keep coming for many more summers to come — any time, it seems, when a team has a game in Philly.
"It's tremendous exposure not only for our program but also the University as a whole," Fuller said. "Penn is obviously well-known for its academics and I think they've got some tremendous athletic teams and facilities as well. So to be able to showcase our facility when these teams go through and particularly when the U.S. comes through is a huge feather in the cap for everyone at Penn."
 — Dave Zeitlin C'03