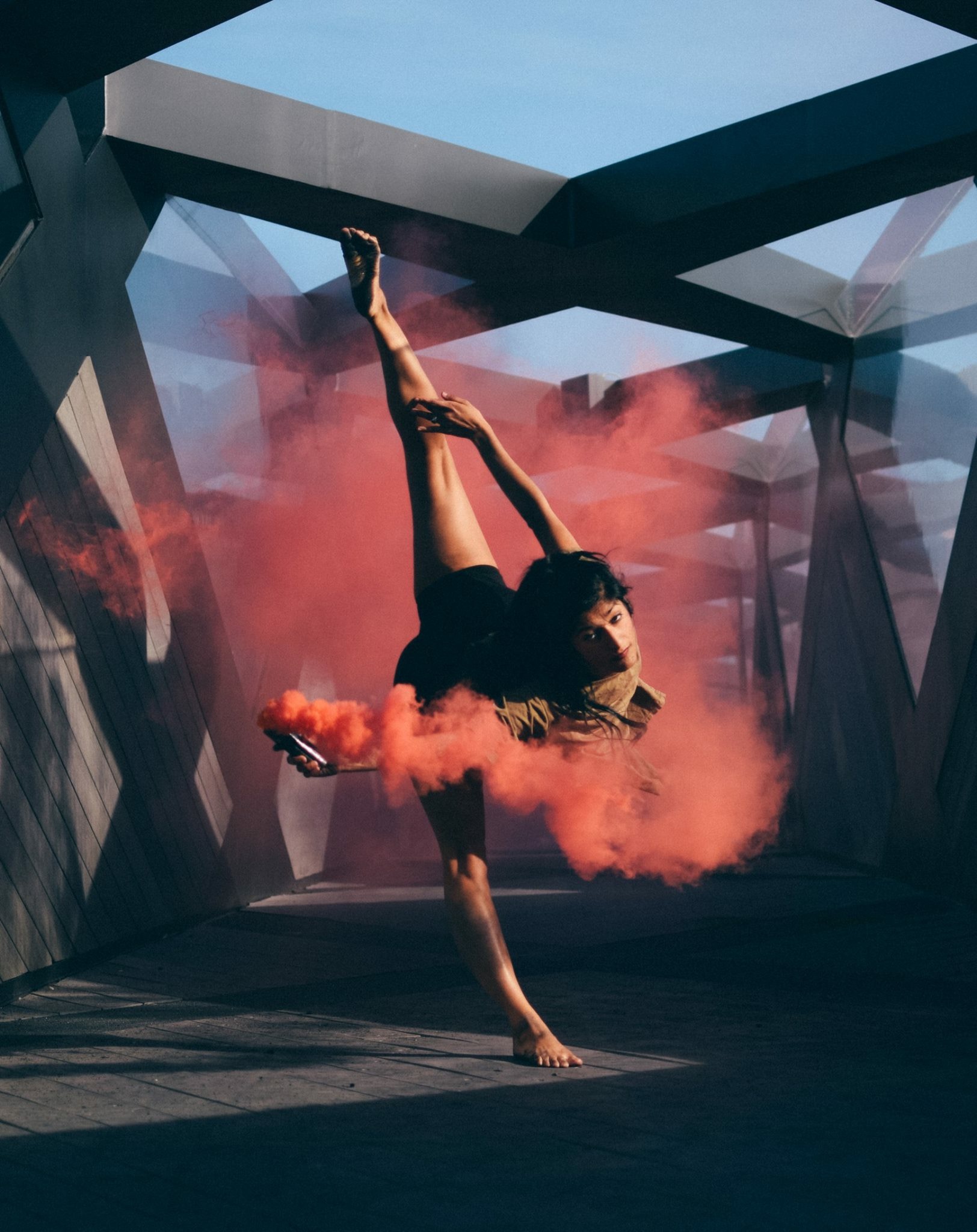 Fans of FOX's So You Think You Can Dance who tuned in this season saw the familiar range of ballroom dancers, hip-hoppers, contemporary and jazz performers. But new to the mix of competitors was recent grad Ramita Ravi C'17 and a unique style she calls "Indian Contemporary."
On the show's July 10 episode, Ravi auditioned in New York City for the SYTYCD judges—and advanced to the next round of competition, known as the Academy. Here's her audition:
http://www.youtube.com/watch?v=NtNsR3On1c4
On a recent call with the Gazette, Ravi said the choreography and song she chose showcase both the classical Indian dance and the Western contemporary style that she's been toggling between her entire life.
"Creating this style and trying to merge the two cultures was really my way of investigating my own identity and making it more accessible to my parents, to my peers," she says. "Then to be out there representing that merging of two cultures was so incredible and really humbling."
Ravi survived several rounds of cuts and reached the season's top 30 dancers. Though she didn't make it into the group of 10 finalists, she says she's "still processing" getting on the show at all and progressing as far as she did.
"The talent there was incredible," she says. "I felt really nervous at times because a lot of these people have been dancing professionally and have been working with the biggest choreographers and biggest talent agencies. My world has been really different for the past four years."
As other contestants earned their livings as dancers, Ravi studied health and societies at Penn, with a concentration in public health. She joined Arts House Dance Company her freshman year, where she met Nick Silverio W'18—who soon had his own spin on So You Think You Can Dance.
Silverio appeared on the show's eleventh season, as we wrote about here. He encouraged Ravi to audition this year, helped her come up with choreography, and filmed the dance inside Platt House.
Contemporary dance and classical Indian are quite different from each other, Ravi says, which makes fusing the two challenging. The style of South Indian dance she's trained in is "very devotional in nature," she adds, with fast footwork and fluid hand movements, while Western contemporary tends to be "softer."
"I tried to take elements of each that I valued and put them together," she says. "And there's one big overlap: projecting an emotion and telling a story. Both styles really aim to do that."
At Penn, Ravi was both artistic director and chair of the Arts House Dance Company. She also served on the broader Dance Arts Council and the Performing Arts Council. "The arts community has really been my place," she says.
Working with a group of friends, several professors, and the Undergraduate Assembly, she helped bring two dance-focused courses to campus: a theory-based English class on romantic ballet and a theater class that mixed modern theories of dance with movement and performance.
Although she submatriculated into Penn's Master of Public Health program, Ravi plans to spend the next year in New York City, pursuing dance opportunities. (Silverio did the same thing after his SYTYCD appearance and ended up on the national tour of the musical Elf and in this Saturday Night Live music video.)
"I'd love to be doing a little bit of Indian dance and a little bit of Western styles, regardless of what those styles are within each category," Ravi says. "I'm just trying to explore the intersection of those in any ways that I possibly can—and this felt like good opportunity to do that."
—Molly Petrilla C'06