Bleeding Red and Blue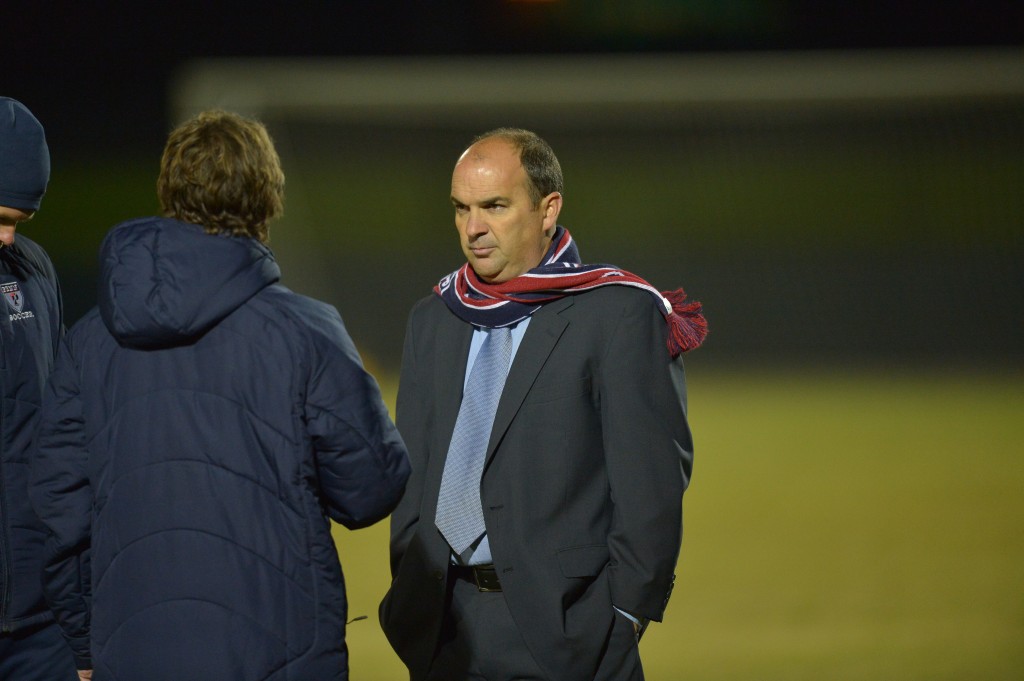 It's an exciting time of year for Penn Athletics with the women's soccer team clinching at least a share of the Ivy League title this past weekend, the field hockey and men's soccer teams coming off big  wins, and the men's and women's basketball seasons gearing up for new seasons as projected conference heavyweights.
One person who's been all around the success is Rudy Fuller, who earlier this year transitioned from his role as men's soccer coach to Penn's senior associate athletic director for intercollegiate programs.
His role, boiled down, includes oversight of all 33 varsity teams, from academic support to sports performance to strength and conditioning to a whole lot more.
"In general, it's overseeing anything that directly impacts our teams, our coaches, and our student athletes," Fuller told The Gazette, adding: "Days are very busy, it's very complex and I'm enjoying it."
Something else he said he's "thoroughly enjoyed" is announcing men's soccer games, as a "sidekick" to play-by-play commentator Dan Fritz. For him, that's been an unexpected opportunity, and something that helps keep him connected to the team he coached for 20 years while allowing him to avoid the anxious moments of being a spectator.
Of course, not being on the sideline as a coach for the first time in a couple of decades has been weird at times. And the transition into a new role was challenging, especially since it happened in the middle of the last academic year.
But Fuller, who won three Ivy titles during his tenure, said he always thought about a career in athletic administration. So when AD  Grace Calhoun presented him with the opportunity, he knew it was the right move.
"I have intimate knowledge of what makes programs go," Fuller said. "I'm excited to be given a chance to impact all the teams in the department and all the student-athletes in the department and not just one program."
The job began auspiciously when the men's basketball team, one of the main ones he'll work with, captured its first Ivy championship since 2007 a month after he started. "That was very fun, very chaotic, and I thanked them for setting the bar so high as we move forward," said Fuller,  who thinks the bar can be raised even higher across all of the University's marquee sports, including basketball, football and both lacrosses.
"From the administration to coaches to the support staff, in my 20 years at Penn, I don't think we've ever been better positioned for a success from a human capital standpoint," he said. "We've got a tremendous team and we're all very passionate about Penn."
Few people are as passionate about the University as Fuller, who lives just off campus in West Philly with his wife and three children. "We're a Penn family," said Fuller, who attended Georgetown but was first hired as a head coach at Penn at 26.
"I'm energized and passionate about the opportunity and I'm looking forward to the years ahead," he added. "I don't see myself leaving Penn. I'll be here for as long as they'll have me."
 — Dave Zeitlin C'03