The Un-Quaker Commandant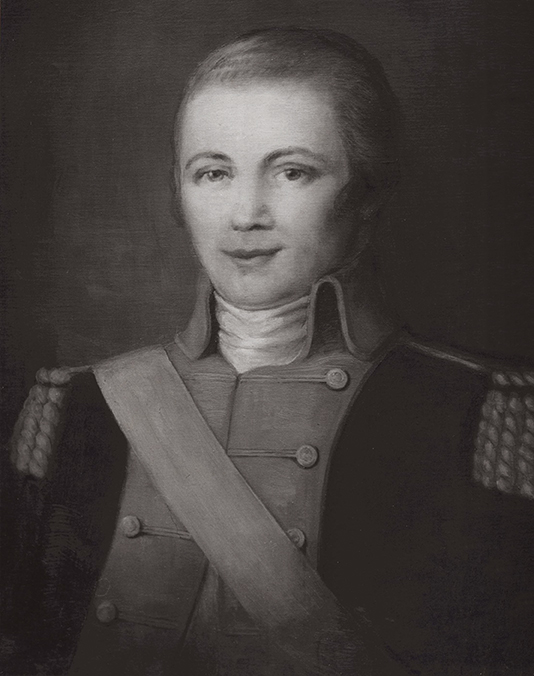 On February 23, 1776, Samuel Nicholas was "disowned" by the Philadelphia Meeting of Quakers for "associating to learn the art of war."
By then he was somewhere between Philadelphia and the Bahamas, so he wouldn't have heard the news until months later. But Nicholas hadn't been much of a Quaker anyway. He's remembered instead for being the first commandant of the United States Marine Corps.
Born in 1744, he did not have an easy childhood. His father, Anthony Nicholas, was un-Friended by the Philadelphia Meeting in 1749 for "Evil Conduct in frequent drinking strong Liquor to Excess," and died when Samuel was 7. His mother, Mary Shute Nicholas, had died the year before.
In January 1752 his uncle, Attwood Shute (later mayor of the city), enrolled him in the Academy of Philadelphia, the secondary-school counterpart of the College. Nicholas was a student there until the end of 1759.
Fast-forward to 1775. On November 5, the Second Continental Congress commissioned him as a captain of the embryonic Marines; on November 10 it authorized the creation of two battalions; and on the 28th it confirmed his commission and established his pay at $32. That last document was signed by John Hancock. And so Nicholas became the first officer of the Marines, in charge of their First and Second Battalions, having overseen recruitment at the Tun Tavern.
In March 1776, the Alfred (commanded by Esek Hopkins) arrived in the Bahamas. Nicholas led a small expeditionary force to Nassau, capturing Fort Montagu and a large cache of weapons without a fight. A month later, he was aboard the Alfred when it engaged in a skirmish with HMS Glasgow off Rhode Island.
Nicholas was promoted to major on June 25, but was ordered to remain in Philadelphia to "discipline four companies of Marines and prepare them for service as Marine guards." In December, he was ordered to "march with three of the companies" to be under the command of General George Washington. He and his men did not take part in the successful attack on Trenton, though they did fight in the Battle of Princeton. After that, despite his requests to lead the Marine detachment on another ship, he mostly oversaw recruiting and training efforts. "I consequently had the mortification to become … a useless officer," he wrote, "at least in sense of danger."
Nicholas died on August 27, 1790, of yellow fever. He was 46 years old. Despite having been expelled by the Friends, he was interred in the Quaker burial ground at 4th and Arch streets, now occupied by the Arch Street Meeting House built in 1803-05.
Three ships of the US Navy have been named Nicholas, the most recent of which was a frigate. And each year on November 10, Marines (and sometimes Quakers) gather outside the meeting house to lay a wreath on the small headstone that a local Marine veteran arranged to be placed there. It reads simply:
Samuel Nicholas
1744-1790
No guns are fired.
—SH