Starving Bear, Drowning Duck
A cartoonist on the brink.
By Nathan Schreiber | It may start off in front of a TV set, but things quickly get weird— exuberantly, dementedly, duck-sucked-into-a-waterfall weird. Here are the panels of a vignette from cartoonist Nathan Schreiber's BDVille series. Set in Angoulême, France, BDVille explores career anxiety, lovesickness, and cultural dissonance with bracing candor and a caustic edge. Like the series, this soul-searching episode charts a darkly humorous (and occasionally profane) journey to a heartening—if not deliriously happy—end.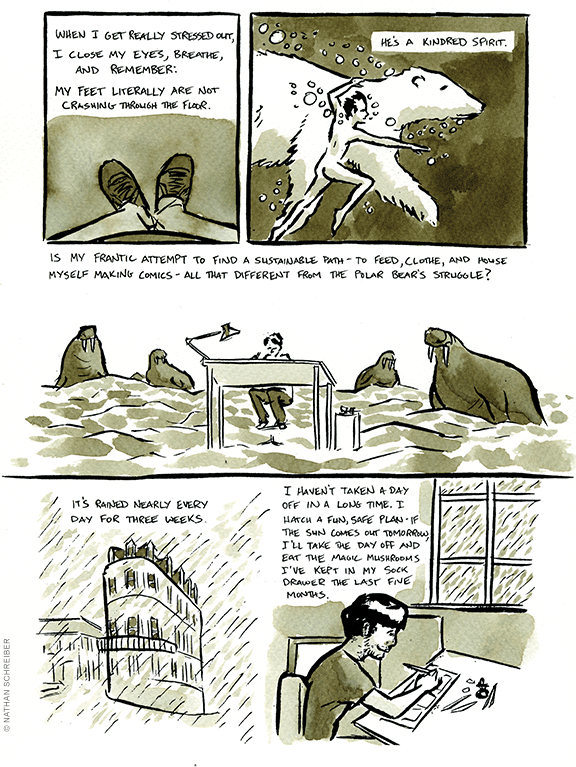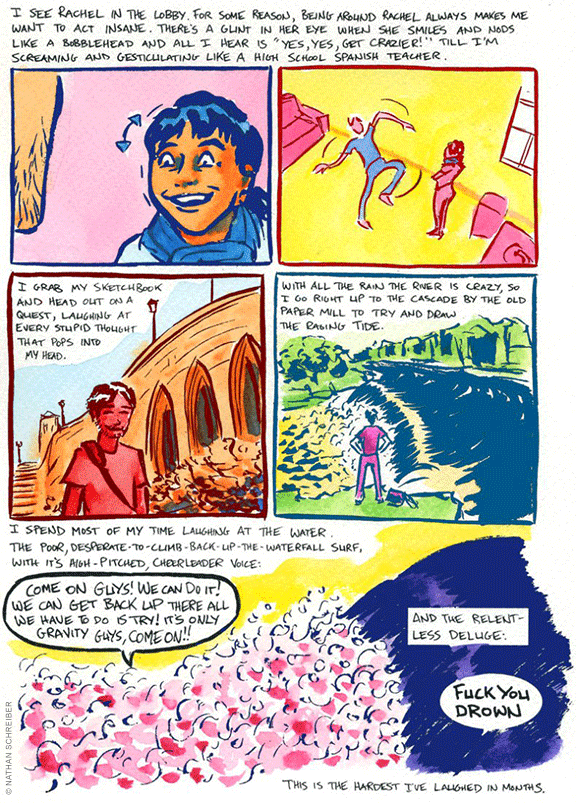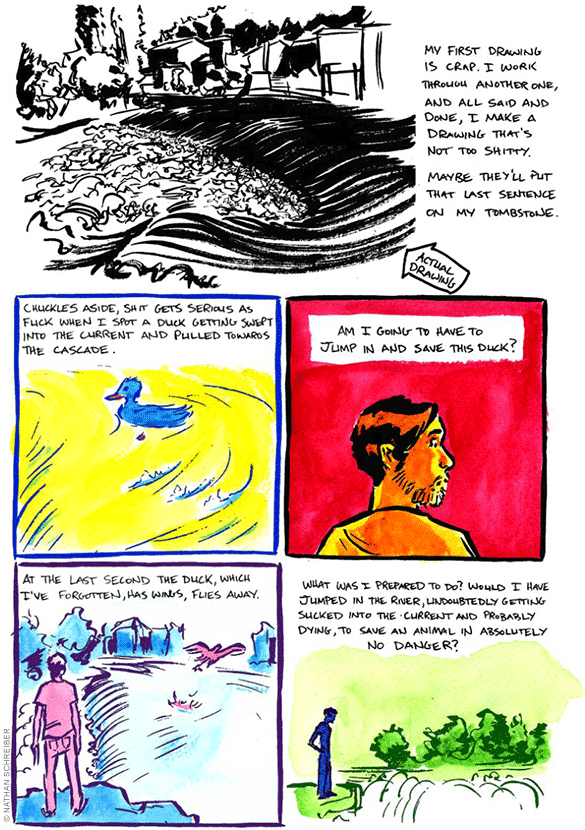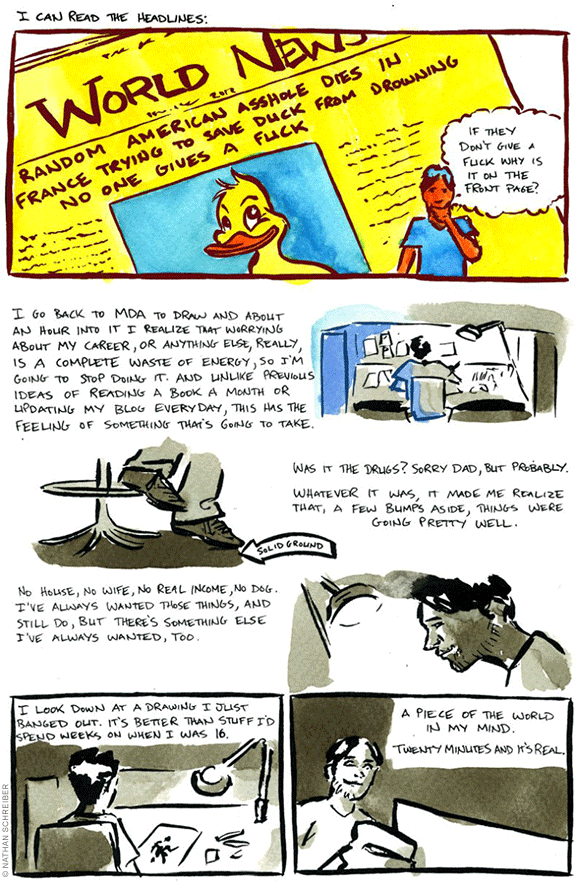 ---
Nathan Schreiber C'03 EAS'03 (nathanschreiber.com) is a Xeric award-winning comic artist based in Santa Fe, New Mexico.