Pictures of Penn, Vol. 1
From time to time, the Gazette receives photos with Alumni Notes submissions. Although our design doesn't allow room to print them in the magazine, we thought it would be fun to share a selection here. We hope you enjoy these "Pictures of Penn."
James Garvey GrEd'07 writes, "Here is a great Penn commercial! Nantucket Island, Massachusetts, on July 3, 2017. (From left) Brian Garvey C'16; Emily Garvey C'09; Megan Garvey C'12; and me, James Garvey GrEd'07, their father."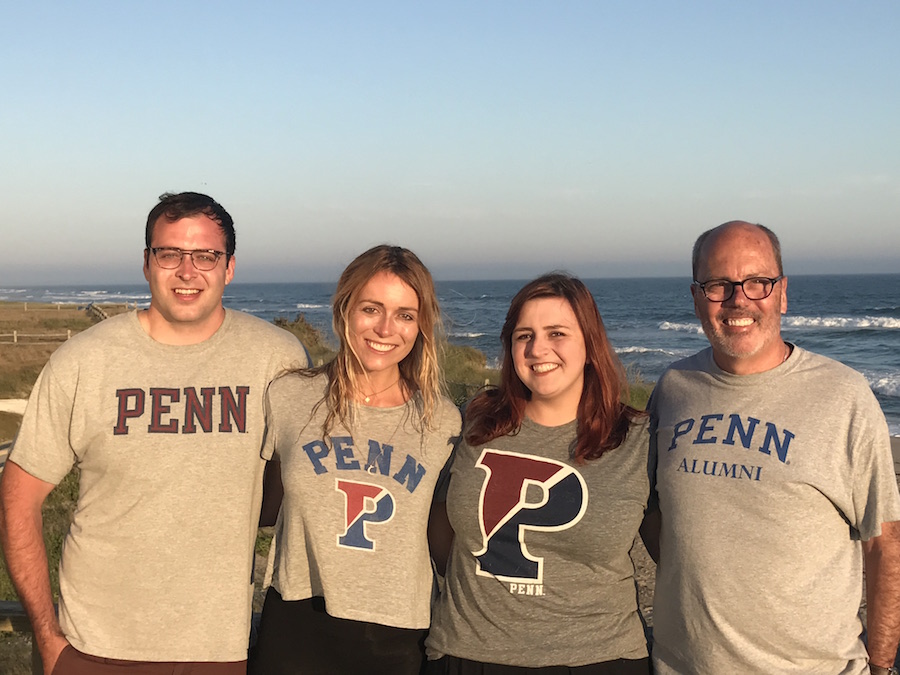 Vineet Budhraja EAS'00 W'00 WG'01 submitted this photo with his Penn friends taken on July 8, 2017, in Livingston, New Jersey. The dads in the back row are (from left) Vineet Budhraja EAS'00 W'00 WG'01, Chris Graham W'99, Ed Tan EAS'01, Dylan Landis EAS'99 GEng'02, and Mark Nodelman W'99 with their children at Mark Nodelman's house.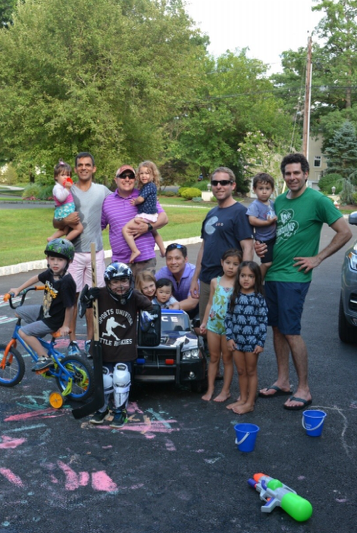 Katie Foster writes, "Close to our 15 year anniversary of meeting as freshmen at Penn, seeing 'Sondheim on Sondheim' at the Hollywood Bowl, (from left) Steve Lewis C'06 (Mask and Wig, screenwriter), Jimmy Fanelly W'06 L'09 (Mask and Wig, entertainment lawyer), and Katie Foster C'06 (Counterparts, Penn Players, actress)."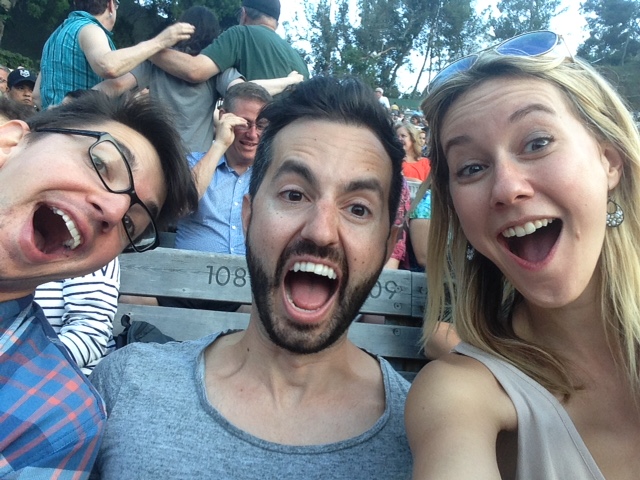 Dr. Maribeth Schreder LeBreton GNu'91 GNu'95 received a Lancaster Catholic High School Alumni Citation Award for Outstanding Professional Achievement, the highest award given to an alumnus.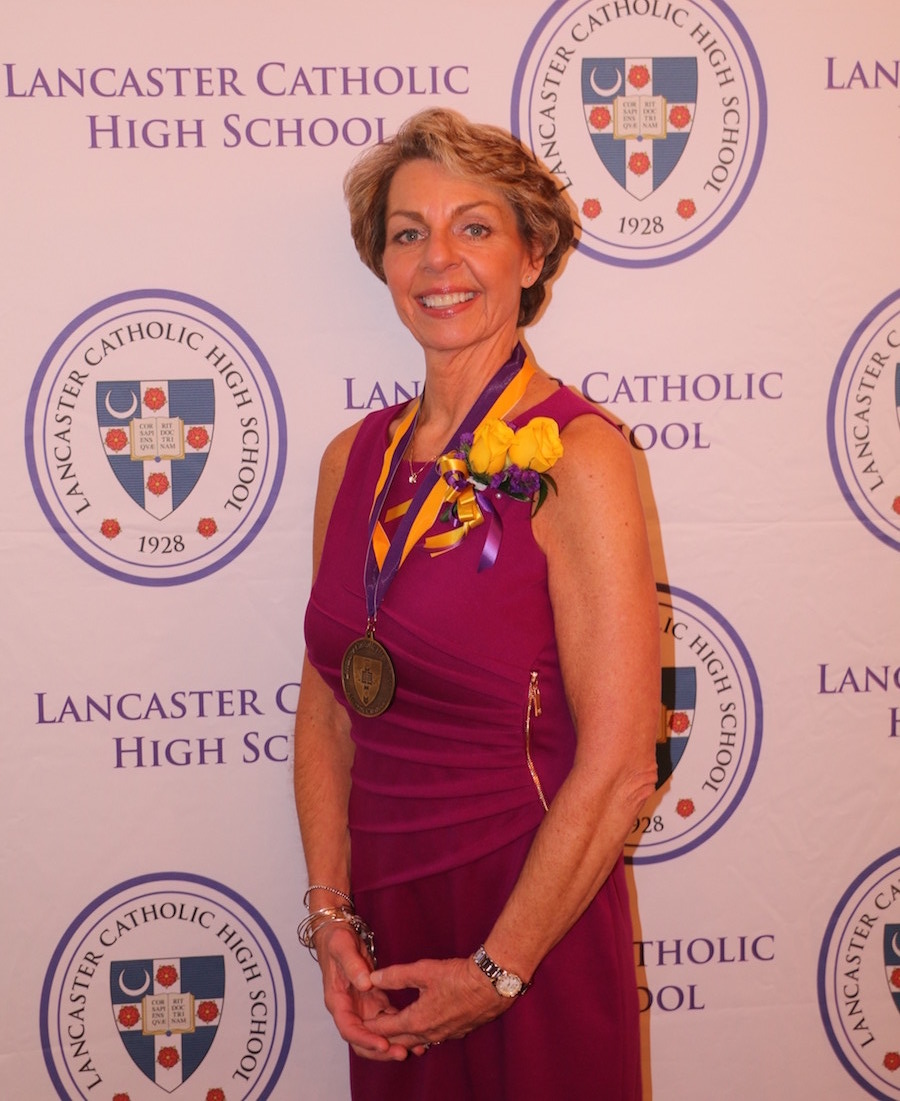 Beth (Wasserman) Bornstein W'02 and Zach Bornstein W'01 have added a new member of their family, Hannah Rose, born on July 13. She's shown here with big siblings Julia and Sammy.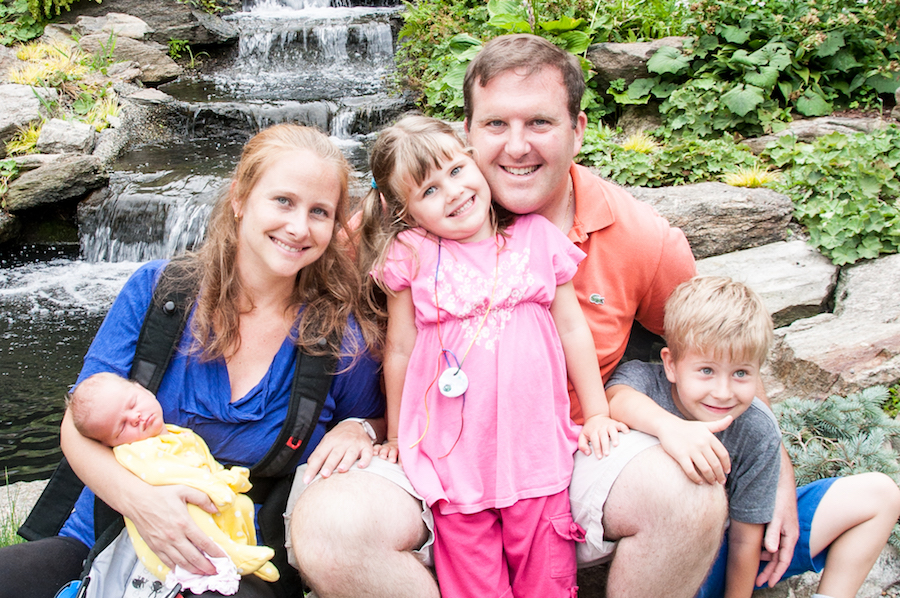 Steve Temkin W'78 of West Hartford, Connecticut, writes, "Seven Penn alumni, all of whom lived in the Low Rise North dorm, vacationed together on the Outer Banks of North Carolina during the first week of August 2017. Joining me were Audrey Mirsky Ashby C'80 from Fairfax, Virginia; Rich Mroz C'79 from Bainbridge Island, Washington; Ramona Varner Harkins PT'79 from Bethel Park, Pennsylvania; Steve Krusemark EE'80 from Newburyport, Massachusetts; Linda Loupee Bernfeld SAMP'80 from Natick, Massachusetts; and Joe Campbell ME'80 from Avondale, Pennsylvania. Together we celebrated Ramona's 60th birthday and presented her with a Penn beach towel."
Katie Schottenstein Ullman W'03, her husband Andrew, son Tyler, and daughter Maddie welcomed Brandon Tucker Ullman into their family on August 1.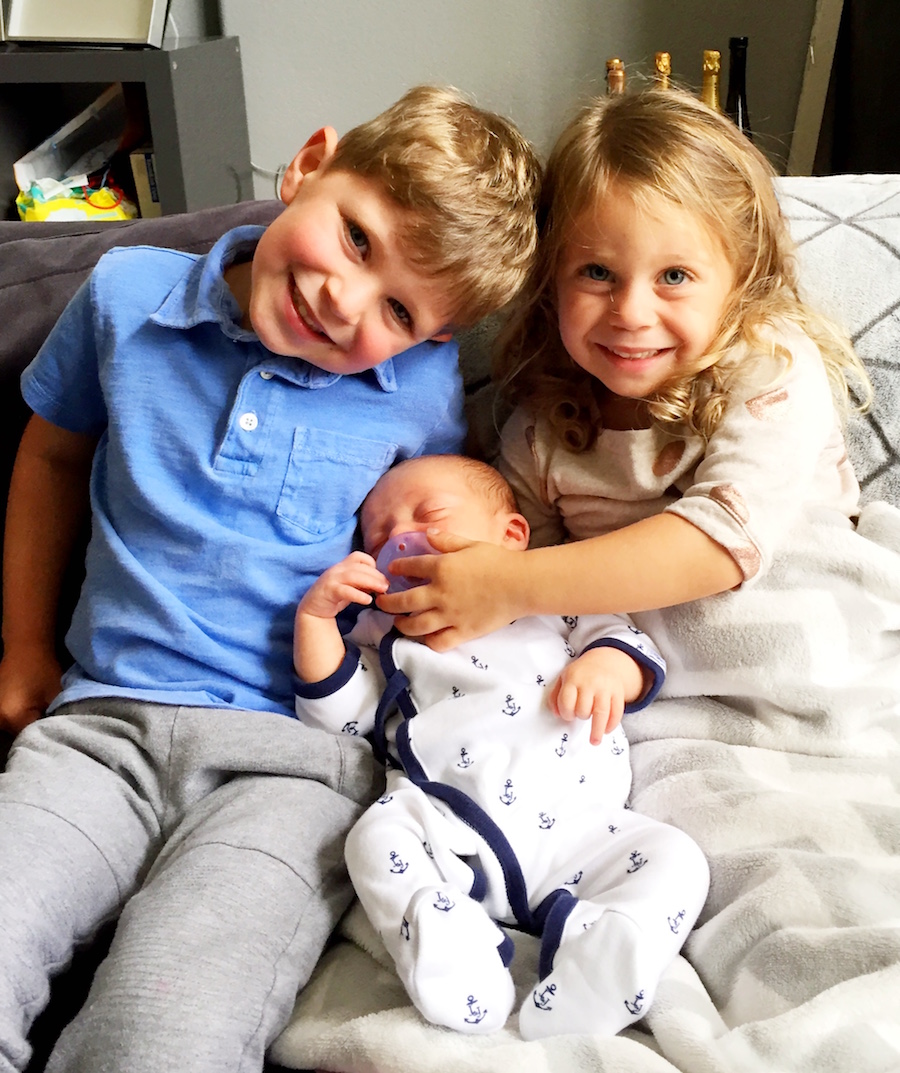 Keep smiling, Quakers! We'll see you soon for another edition of "Pictures of Penn."