Alumni Book Groups at Kelly Writers House
Last year around this time, we told you all about the free online book groups Kelly Writers House had created for alumni — and today we're back to do it again! The first group starts in late October, so there's still plenty of time to join up and get readin' before then. Here's an overview of the seven groups on tap for 2013-14.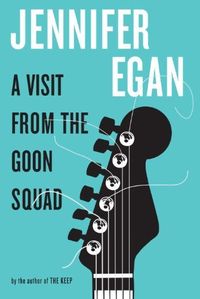 Group #71: Oct. 21 – 30, 2013
Separate But Together: Links in Jennifer Egan's A Visit from the Goon Squad
The focus: Selections from the Pulitzer-winning, alumna-authored A Visit from the Goon Squad (Jennifer Egan C'85) will guide the group's discussion of "linked narratives." Participants will examine what binds the Goon Squad stories together and consider the craft and style of these "independent" narratives.
The leader: Courtney Zoffness C'00, who co-founded Speakeasy at the Kelly Writers House as an undergraduate. She has taught creative writing at numerous universities since and recently won a 2013 Emerging Writer Fellowship at the Center for Fiction in New York. She's currently writing her own collection of linked stories.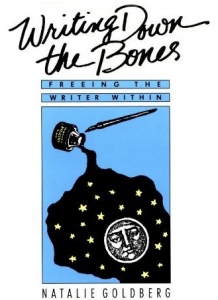 Group #72: Nov. 4 – 14, 2013
Getting Your Words Out: Using Techniques from Natalie Goldberg's Writing Down the Bones to Begin or Augment Your Creative Expression
The focus: First published nearly 20 years ago, Goldberg's Writing Down the Bones: Freeing the Writer Within fuses Zen meditation principles with writing how-to's. The group will read Bones and then employ its lessons and techniques, sharing the results with each other online. But there will be no critique of individual writing samples, as Goldberg's methods focus on casting aside negativity and judgment.
The leader: Janet Falon, an award-winning writer who has taught the craft for 37 years and studied directly with Goldberg. Falon wrote The Jewish Journaling Book and has taught both students at staff at Penn for more than 20 years. Her work has appeared in the New York Times, the Philadelphia Inquirer and on WHYY-TV.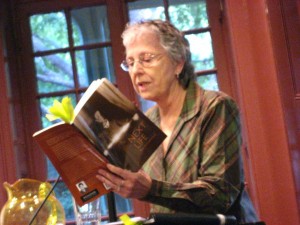 Group #73: Dec. 5 – 19, 2013 andJan. 2 – 16, 2014
The Poetry of Rae Armantrout
The focus: With her short-lined, complex poems, Rae Armantrout is considered a founding member of the West Coast-based Language poets. She's published numerous books of poetry, one of which (Versed) won the Pulitzer Prize in 2010. She'll also be visiting the Writers House for three days in April as a Kelly Writers House Fellow. While participants in this group are free to purchase one or two of Armantrout's recent books, it's not required. The leader will send copies of her poems via email.
The leader: Al Filreis, Kelly Professor and Faculty Director of the Writers House, who has led numerous online book groups and has taught several all-online, semester-long courses. He has won multiple teaching awards and was named the Pennsylvania Professor of the Year by the Carnegie Foundation. He's also published four books including, most recently, Counter-Revolution of the Word: The Conservative Attack on Modern Poetry.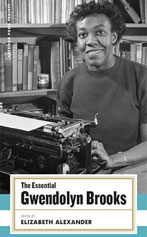 Group # 74: Feb. 3 – March 3, 2014
The Poetry of Gwendolyn Brooks
The focus: Gwendolyn Brooks, a celebrated poet and the first African-American writer to win the Pulitzer Prize. While her best-known work is the rhythmic poem "We Real Cool," Brooks's full body of work spans a wide range of form and content. This group will examine her long career and consider what Brooks's works reveal about 20th-century ideas of race, gender, motherhood, urban living and education. Participants will read The Essential Gwendolyn Brooks, the long poem "Annie Allen," prose, interviews and listen to recordings of Brooks reading her work.
The leader: Julia Bloch Gr'11, an editor of Jacket2 and the associate director of Kelly Writers House. Her book of prose poems, Letters to Kelly Clarkson, was a finalist for the Lambda Literary Award. She teaches creative writing at Penn and is also working on a book in literary studies focused on gender and the long poem in 20th-century American poetry.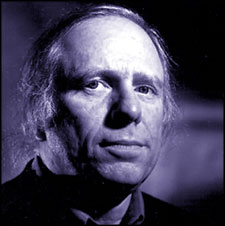 Group #75: Feb. 19 – March 19, 2014
Writers House Fellows OOC
The focus: Modeled on the annual Writers House Fellows course, this open online course (OOC) will re-examine the works of four previous fellows and ask: What makes writing contemporary? The extensive Writers House archives will be put to full use here, supplying past readings and conversations with each of the fellows: Ian Frazier, Jamaica Kincaid, Robert Coover and Susan Howe. Participants will also read texts by each fellow.
The leaders: Max McKenna C'10, a first-year PhD student in English at the University Chicago, and a familiar face in the Writers House ModPo MOOC. He has published fiction in several literary journals and essays on modernism and contemporary literary culture both in print and online.
Lily Applebaum C'12, assistant to Al Filreis and coordinator of the Writers House Fellows Program. She is also a teaching assistant for ModPo and coordinator of the Brodsky Gallery at the Writers House.
Group #76: April 7 – 16, 2014
Blood on the Tracks: Tangled up, and blue…
The focus: It's been nearly 40 years since Bob Dylan released Blood on the Tracks, but it's still difficult to categorize the album. Many see it as strongly autobiographical, though Dylan has insisted it isn't; others debate its status as a "concept album." However you interpret it, the 52-minute record is both simple and complex, sweet and venomous — and the ideal subject for an alumni discussion group.
The leader: Patrick Bredehoft, director of the Penn Alumni Interview Program in the Office of Alumni Relations. Before coming to Penn, Patrick was an IB English teacher and college counselor at a small boarding school located outside Istanbul, Turkey, where he also served as the head of foreign languages. From 2010-2012, he worked for Penn's Undergraduate Admissions Office, where he served as the liaison between the UGAO and the Kelly Writers House.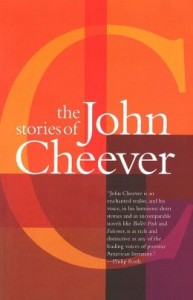 Group #77: May 15 – 24, 2014
Short stories by John Cheever and F. Scott Fitzgerald
The focus: Participants will consider two short stories: Cheever's "Boy in Rome" (1978) and Fitzgerald's "One Trip Abroad" (1930). Though published almost 50 years apart, both stories focus on Americans traveling abroad, in search of something they lack at home. This group will examine each story individually, then compare and contrast the two.
The leaders: Al Filreis, Kelly Professor and faculty director of the Writers House, and David Roberts W'83, a member of the Kelly Writers House Advisory Board and denizen of the alumni book groups who works in Manhattan in the investment business.
—Molly Petrilla C'06