You've read about their work in the pages of the Gazette (and in some cases, on this very blog), but what do some of Penn's author-alumni like to read themselves? We asked several to share their summer reading suggestions.
---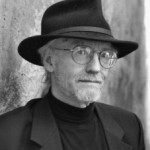 James Morrow C'69: Satiric science-fiction and fantasy writer; author of This Is the Way the World Ends and The Philosopher's Apprentice, among others. Featured in the May|June 2011 Gazette.
The People's Act of Love by James Meek (Canongate Books, 2005. $14.95 paperback)
Morrow says: "This is not precisely a fun summer book, being set in Siberia near the end of the Russian Revolution, with flashbacks to the Great War, and dealing with such inherently grim subjects as cannibalism. But it happens to be a work of genius, the best thing of its kind since Doctor Zhivago — moving, wrenching, suspenseful, perfectly plotted — and I love the idea of sharing it with the Penn community. Meek has written a novel for all seasons."

Swamplandia! by Karen Russell (Knopf, 2011. $24.95)
Morrow says: "Now here we have ideal Ivy League summer fare — a witty, magic-realist, Baudrillardian descent into the tacky culture of south Florida tourist attractions, told in the beguiling voice of 13-year-old Ava Bigtree. Acclaimed young fiction-writer Karen Russell has given us a novel for people who bring their minds to the beach."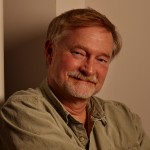 Erik Larson C'76:
Nonfiction writer, journalist and novelist; author of
In the Garden of Beasts, Thunderstruck
and
The Devil in the White City
, among others.
Reviewed in the Jan|Feb 2007 Gazette.

Faceless Killers by Henning Mankell (The New Press, 1997. Reprint: Vintage, 2003. $14.95 paperback)
Larson says:"I've long been a fan of Mankell's dark Scandinavian detective novels, featuring Inspector Kurt Wallander and his colleagues on the police force in Ystad, Sweden. This one takes place during a bleak and troubling winter, and thus provides the perfect antidote to a brutally hot summer's day."

Red Gold by Alan Furst (Random House, 1999. Reprint: 2002. $15 paperback)
Larson says: "Furst's novels, set during and at the edges of World War II, never fail to transport me into a Casablanca-like trance. It was surely a terrible thing to be hunted by the Gestapo in German-occupied Paris, but in Red GoldFurst makes the plight and experiences of his hero, Jean Casson, seem romantic and stirring."

A Drink Before the War by Dennis Lehane (Houghton Mifflin Harcourt, 1994. Reprint: Harper Perennial, 2011. $14.99 paperback)
Larson says: "This is the first in Lehane's series of private-eye novels featuring the very engaging Patrick Kenzie and Angie Gennaro, at work in the tougher precincts of Boston. Lehane is a master of style and pace, and drags you deep into the darkest recesses of the human soul, albeit with Kenzie and Gennaro wisecracking all along the way."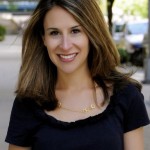 Allison Winn Scotch C'95:
Contemporary women's fiction writer; author of
The One That I Want
(out June 28), 
Time of My Life
and
The Department of Lost and Found
.
Featured in the May|June 2009 Gazette.

The First Husband by Laura Dave C'99 (Viking Adult, 2011. $25.95)
Scotch says: "Dave is a fellow alumna who happens to have an incredible gift of delving into the fragility of the human psyche and relationship. Her latest, a fabulous story about finding love  and true contentedness — and questioning every aspect of your life along the way — doesn't disappoint."

Girls in White Dresses by Jennifer Close (Knopf, 2011. $24.95)
Scotch says: "This one isn't out until August, but I highly recommend that you put it on your wish list so that you don't forget it! This was one of my favorite reads in recent memory: Close does a wonderful job weaving together realistic and disparate stories of a group of women who could be like any women we know. It really resonated — I felt like I was reading about my own triumphs and set-backs of my post-grad years. In short, I loved it."

Before I Go to Sleep by S.J Watson (Harper, 2011. $25.99)
Scotch says: "I cannot wait to read this one. I bought this the very day it came out, and now I just need to carve out the time to read it ASAP. This is the story of one woman who wakes each day having forgotten the life that came before it. My next book is also about memory loss, and I'm telling you: having read the sneak peek, I already wish that I'd written this one! I bet it's the book that people are talking about all summer."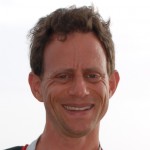 Stuart Gibbs C'91: Young Adult fiction writer; author of Belly Up and an upcoming Three Musketeers series. Featured on the Arts Blog last August.
At Home: A Short History of Private Life by Bill Bryson (Doubleday, 2010. $28.95)
Gibbs says: "Nobody combines arcane facts and humor as well as Bryson does, and this time, he's turned his attention to learning the backstory on everything in our homes.  (And if you missed Bryson's A Brief History of Everything or A Walk in the Woods, those are great too.)"
A Visit from the Goon Squad by Jennifer Egan C'85 (Anchor, 2011. $25.95)
Gibbs says: "I have to admit, I don't usually like books like this — Egan shifts writing style and perspective in every chapter — but in this one, I enjoyed the ride — and found that it all ended up at a very touching, poignant place."
Anything from author Carl Hiassen
Gibbs says: "If you're looking for some good, fun beach reading, you can't go wrong with a little classic Carl Hiaasen.  Tourist Season, Double Whammy, Skin Tight, Native Tongue, Strip Tease… They're all ridiculous and hilarious.  I've read each of them several times over — and will doubtlessly continue to do so."