Woods Tapped to Run Penn Museum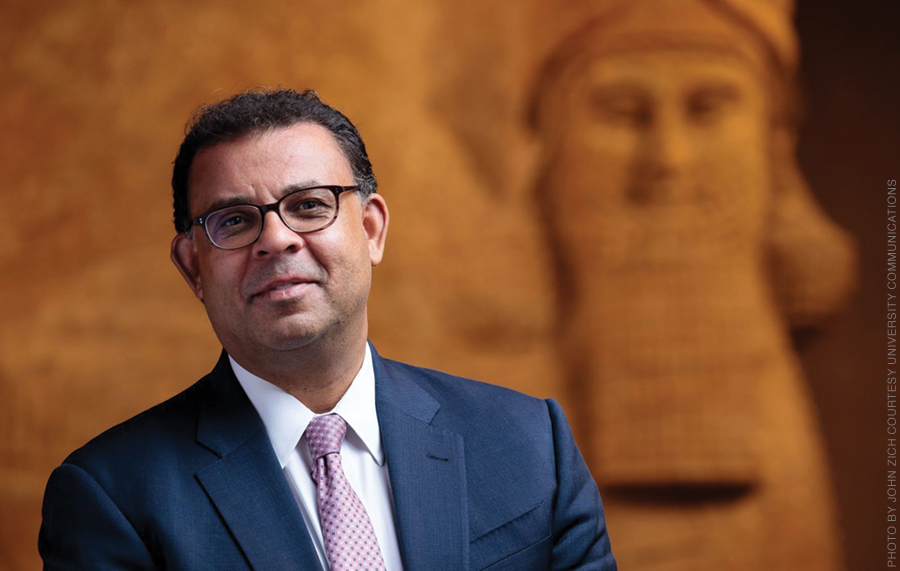 ---
The University announced that Christopher Woods has been named the Williams Director of the University of Pennsylvania Museum of Archaeology and Anthropology, effective April 1.
Woods arrives at Penn from the University of Chicago, where he served as director of the Oriental Institute, one of the world's leading centers for interdisciplinary research on Near East civilizations. Woods, who also served as editor in chief of the Journal of Near Eastern Studies, is "an experienced and collaborative leader and award-winning scholar who believes deeply in the power of museums to connect past to present," Penn President Amy Gutmann said in the announcement.
Woods replaces Julian Siggers, whose eight-year tenure was marked by what he called a "reimagining and rebranding of the museum" in an interview with the Philadelphia Inquirer last April after he was named head of the Field Museum in Chicago. Efforts he shepherded as director include recent renovations to the Middle East, Africa, and Mexico and Central America galleries as part of a multiphase building transformation project ["Gazetteer," Jan|Feb 2020]. The renovations also established a dramatic and airier main entrance in which visitors now immediately greet the 25,000-pound Sphinx of the Pharaoh Ramses II, which had been moved, from a different part of the museum, for the first time in almost a century ["Gazetteer," Sep|Oct 2019].
Gutmann praised Woods as an ideal choice to continue the museum's "essential missions of research, teaching, and public outreach and engagement." She continued, "Chris's excellent track record at the University of Chicago Oriental Institute is proof positive of his ability to provide visionary leadership, and we are most fortunate to bring him to Penn."