The Power and the Glory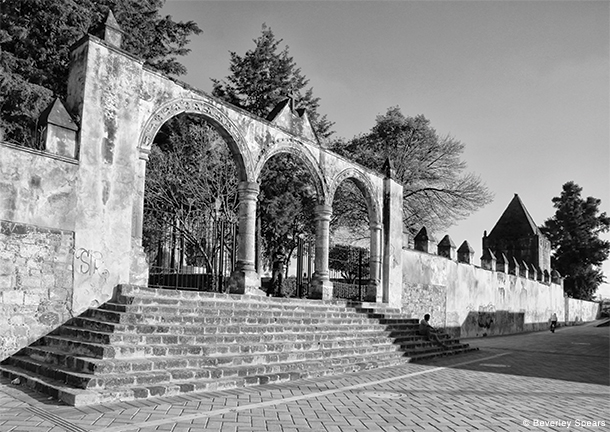 The living monuments of Christianity's conquest of Mexico.
BY BEVERLEY SPEARS
---
The 16th-century monasteries and churches of Mexico are virtually unknown outside Mexico, yet they are among the country's most striking sights, in some ways rivaling the acclaimed archaeological sites of the Maya and Aztecs. Beginning in the 1520s, mendicant friars including Franciscans, Augustinians, and Dominicans went forth in twos or threes, baptizing and converting indigenous people by the tens of thousands. The hundreds of conventos they built represent a fascinating period when two distinct cultures began interweaving to form the fabric of modern Mexico.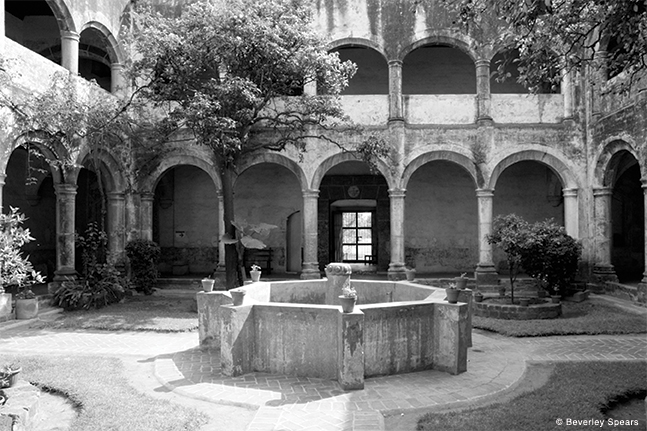 The 16th century was brutal for the Native population of Mexico. But compared to other aspects of the conquest—war, disease, servitude, racial prejudice, and relocation—the friars' program was fairly benign if not beneficial. Certainly Native labor was expected, if not exacted, to build the sacred monuments. But friars also learned Native languages and frequently used their influence with the king and the viceroy to protect Native populations from extreme abuse by encomenderos—high-ranking colonists given grants of indigenous labor. Pre-Hispanic polytheistic religious practice, which was accustomed to accepting new gods into the pantheon, also facilitated the embrace of Jesus, Mary, angels, and saints alongside traditional gods.
Huejotzingo, a Franciscan convento in Puebla, is an outstanding example of what the friars and their flocks achieved. Distinguished by a handsome two-story cloister and courtyard with corner chapels, it also retains an original gilt altar screen that serves as the focal point for the elegant rib-vaulted single-nave church. Though Huejotzingo is now a museum, most conventos continue as vibrant, flower-filled parish churches used by the same stock of indigenous people who built them, and for the same purposes—Catholic worship, education, and ceremony.
---
Beverley Spears GAr'70 is a Santa Fe-based architect and landscape architect, and the author of Early Churches of Mexico: An Architect's View (University of New Mexico Press, 2017), from which these photographs and text are drawn.