The Musical Man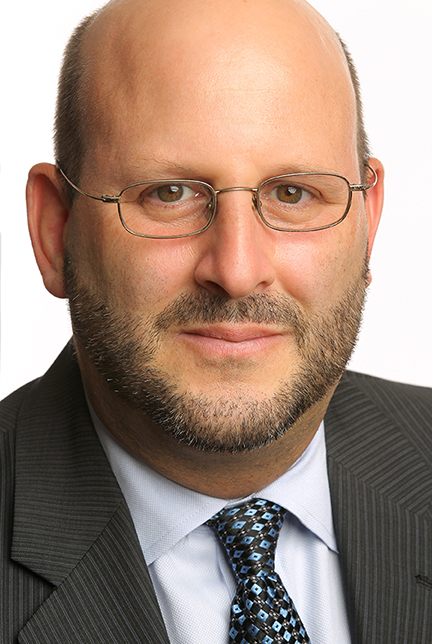 Class of '89 | When Mark Kaufman C'89 is searching for movies that can morph into smash Broadway musicals, one question stands between the screen and the stage: Does it sing?
It's a litmus test that first arose when he was at New Line Cinema, helping Hairspray and The Wedding Singer transition to Broadway. He's been using it even more often now as the executive vice president of Warner Bros. Theatre Ventures. Kaufman's main focus these days is on Charlie and the Chocolate Factory, whichstarts previews on Broadway this month, and he's at various stages of development with a slew of other familiar titles from the WB vaults (Beetlejuice, 17 Again, Dave, Night Shift) that are making their way to the stage.
Kaufman says his role in getting Charlie to Broadway involved "waking up and going to sleep to Charlie every night." In between were production meetings, meetings with the creative team, script discussions, song-listening sessions, marketing meetings, readings.
"I get very excited about my projects," he says. "When I start talking about them, you have to actually stop me. These are things you really have to invest in, and it's not just an investment of time. There's a very big emotional investment. That's why I only work on things I'm really excited about."
Kaufman was a decade into working at New Line when an entertainment shift began, tilting his career away from the screen and toward the stage. For decades, movies and musicals—Kaufman's two passions—had a fairly one-way relationship. If a Broadway show became a hit, it might eventually turn into a movie (The Sound of Music, My Fair Lady, West Side Story). While movies sometimes inspired Broadway musicals, they often assumed different names and usually changed significantly from the screen to stage.
When Kaufman talks about Hairspray, which he helped usher from a campy 1988 John Waters film to a Broadway hit in 2002, he acknowledges that it wasn't the first screen-to-stage adaptation that started the trend. He whispers it: "Producers came first."
A year before Hairspray opened, The Producers shimmied onto Broadway and won Tony Awards in 12 categories, including best musical. The show kept its name, characters, and twisted plot from the original 1968 Mel Brooks movie but injected song and dance and Broadway sizzle. Hairspray did the same.
Now movies reborn as Broadway shows hang on to most of the original source—including the name. And there are a lot of them. In the past few years alone there's been School of Rock, American Psycho, Rocky, A Bronx Tale, Waitress,and quite a few others.
"I think that has a lot to do with brand recognition," Kaufman says of toting a movie's name to Broadway. "And you want that recognition because there are so many titles in the marketplace. You need that quick acknowledgement: I know that title! That was a great movie—I can't wait to see that on stage ."
Still, he says, a Broadway show needs to offer more than the movie did. Otherwise, why bother shelling out $150-plus on tickets? "It's very important to me that the adaptation is a companion piece to the original movie and not a souvenir," he says. "You can't simply take the movie, put it on stage, put some songs in and call it a musical."
Which brings Kaufman back to whether something sings. He says that often means an opportunity for inner monologues that can become songs. But more than that, musical numbers have to further the plot in some way, whether by wringing out emotion or simply progressing the story. For 17 Again , a 2009 comedy starring Zac Efron, musicalizing the movie has enhanced both characters and story. "All the things you can't do in a movie—inner monologues about what went wrong, stuff that ends up on the cutting-room floor in a movie—get sung in a show," he says.
The 17 Again musical entered a "developmental lab" in November and Kaufman says a first Beetlejuice reading will happen soon. Meanwhile, Charlie starts Broadway previews, even as Kaufman moves other adaptations forward. Just like Warner Bros.'s movie group, he says, his team is working on a "manageable slate" of shows, since each takes a different chunk of time to develop. Some hit the stage in a couple of years; others can take close to a decade.
"The end game is hopefully a production, but it doesn't have to be Broadway," he adds. "It could be the West End, it could be a license to schools and colleges around the country."
Charlie may be an especially big moment for Warner Bros. Theatre, which is co-producing the show with Langley Park Productions and Neal Street Productions. It has a Broadway superstar (Christian Borle) as Wonka and Hairspray's Broadway director and songwriter. There's been a video trailer out since August.
Kaufman remembers seeing the movie as a kid—and his friend running out of the theater, terrified and sobbing, when Violet Beauregarde became a blueberry. Growing up on Long Island, his mom often whisked him into the city for Broadway musicals—Fiddler on the Roof and Man of La Mancha became fast favorites—and he later worked in a video store.
He went to Penn figuring he'd follow it up with law school. Then he took a playwriting class.
"Being able to write these scenes and then reading them in class—that's what opened up theater in a different way to me and the whole writing thing," he says. "I was able for the first time to bounce my pages off a live group as opposed to just having my mother read them."
When Stephen Sondheim came to Penn for a talk in the late 1980s, a small group of playwriting students that included Kaufman got to have a picnic with him. That clinched it—goodbye law, hello entertainment.
After graduate film school at Columbia, Kaufman landed an assistant job at New Line Cinema, where he helped review licenses for songs featured in New Line films and trailers. (The first was a Sting number for the movie Three of Hearts.) He eventually became the music department's coordinator.
He cleared the Nine Inch Nails song that director David Fincher wanted to use to open his movie Se7en and worked on music licenses forBoogie Nights andall the Austin Powers and Rush Hour movies. He remembers The Wedding Singer as an especially lively licensing experience.
"Adam Sandler would declare that morning that he wanted to do this song, this song, and this song on camera," says Kaufman, who would get to the New York office before the Sandler team started the day's shooting in LA and scramble to clear everything that Adam wanted to sing.
Eight years later, in 2006, Kaufman helped that same film move to Broadway—and watched the out-of-town tryout with Sandler from the back of the theater.
"Frankly, I feel quite lucky," he says, reflecting on both his past and present work. "Whenever my high school friends see a Charlie [ad] they're like, 'We knew you when you had [Al] Hirschfeld cartoon centerpieces at your bar mitzvah. We knew this is what you'd want to do.' And I'm like, Yeah."
—Molly Petrilla C'06