The Laws of Entertainment
The three cochairs of Jenner & Block's content, media, and entertainment practice share a Penn connection.
---
Over the last couple of decades, the content, media, and entertainment practice at the law firm Jenner & Block has been responsible for many high-stakes cases involving television and movie studios, record labels, and social media companies.
Counting many major studios and record labels as clients, the firm has garnered courtroom wins for ViacomCBS, the Recording Industry Association of America, Disney, Fox Sports, and Chance the Rapper, among others.
And leading the charge in these litigations over trademarks, piracy, copyright infringements, and content protection are three attorneys who share more than just a passion for the law: all three cochairs of the practice happen to also share an alma mater.
Andy Bart C'75, David Singer C'96 L'99, and Alison Stein C'03 L'09 didn't know one another until they started working for the firm. But now, Stein says, "We feel a total bond, and I do think having all gone to Penn is a part of it."
"The three of us get along extraordinarily well," adds Bart. "There is a collaboration and an almost seamlessness in working together."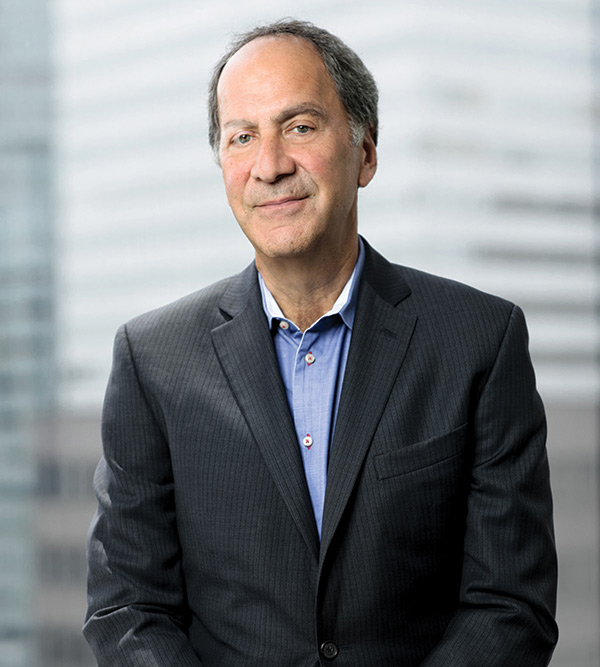 The veteran of the group, Bart is based in New York City (where he grew up, captaining the debate team for Bronx High School of Science) and works mostly in the music space. His love for music was solidified at Penn, where he worked for WXPN. "It was a purely student production at that point," he says of the radio station. "We did playlists, we did scheduling, we did the shows." He was an on-air performer and DJ and played everything from late '60s rock-and-roll to spoken word.
After graduating from Columbia Law School, Bart worked for two firms—first Pryor Cashman and then Jenner & Block—that had big entertainment practices. He represented record labels against musicians including Janet Jackson, Led Zeppelin, and MC Hammer, all of whom claimed their music was stolen. But occasionally he would go over to the artist's side, as when he won a copyright infringement case for Jay-Z, who had been accused of using part an Egyptian musician's melody in the song "Big Pimpin'."
Bart noticed a shift starting in the early 2000s when, rather than battling each other, artists and record labels came together to fight against the pirated use of their music. "Ever since the internet disrupted the traditional market models of music and TV and film by making illegal files available to everyone on the internet for free, there have been all sorts of attempts to cope with that," Bart says, adding that he's now gearing up to protect clients' content in the metaverse. "Every few years the technology evolves, and there are new issues, which keeps it fresh and challenging."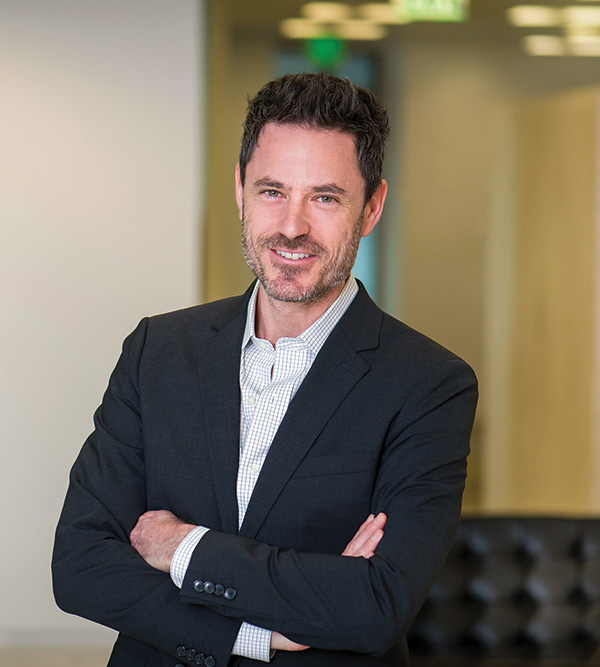 Singer, who is based in Los Angeles, has carved out a niche as a Hollywood entertainment lawyer. A Montreal native, he began to gravitate toward the law as a junior at Penn, both because he loved watching lawyers on TV (Ally McBeal was popular at the time) and because the internet was just emerging, and he was interested in the legality of it all. "Penn was at the edge of the internet," he recalls. "Everyone had Macs because Penn subsidized that, and you had all these big floppy discs from the Penn IT desk. We were on the web before Netscape." He ended up staying at Penn for law school and taking classes in copyright and intellectual property.
He moved to Los Angeles and soon started working for Hogan Lovells, a company whose clients included News Corp and Disney. In one notable case he represented MySpace when it was sued by parents of minors who had been exploited by predators on the internet. "It was early precedent for the protections social media companies have from those kinds of lawsuits, which would have crippled the whole industry," he says. "If everyone can post, you can't be liable for the crazy stuff people say and do."
In 2011 he joined Jenner & Block, where he has represented film and television studios. When the writer Leslie Weller claimed Gone Girl was based on her screenplay, he got the lawsuit dismissed on behalf of 20th Century Studios and the film's creators. He also has represented Fox Sports for more than 15 years on television license agreements, production, and distribution matters—which became a particular challenge when "all the sports just stopped on a dime" early in the pandemic.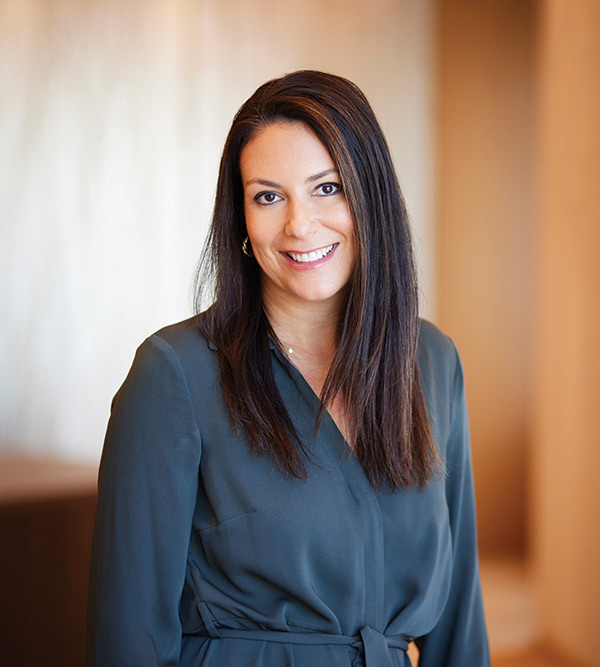 Stein—who, like Bart, is based in New York—has made a name for herself in the video game and social media space. At Penn, she played the violin in the orchestra and was passionate about women's issues. After college, she founded a national organization called Younger Women's Task Force that involves young women in the policy-making process.
Realizing that most of her female role models had law degrees, she headed to Penn Law and then completed two clerkships. During a big copyright trial, she was introduced to entertainment lawyers who made a positive impression on her. She thought that a legal practice focusing on the arts and music might help plug a hole that opened when she stopped playing the violin after college.
In late 2011 she joined Jenner & Block, where she has worked with many technology companies. She recently led two copyright infringement cases on behalf of Nintendo against websites that sold technology that could hack the Nintendo Switch, and she was part of a trial team that won a federal jury verdict of $13.15 million in damages for the estate of Elaine Steinbeck, the late wife of author John Steinbeck. (Stein also still works on women's issues on a pro bono basis, recently helping Planned Parenthood of Wisconsin contest multiple laws including one barring nurse practitioners from performing abortions.)
Stein believes that the three attorneys complement one another well. "David is the real Hollywood entertainment lawyer, Andy is the music lawyer first and foremost, and I've become the tech/video game/new media lawyer," she says. "That is the role the three of us play, and it's really good to have representation that way."
"Andy Bart was part of that initial growth phase of the company, and then I joined, and Alison showed up shortly after," Singer adds. "Alison is just a dynamo. She has a lot of energy. And I really see us as taking the reins and taking Jenner into the next decade."
—Alyson Krueger C'07