The Entrepreneurs Who Are Retooling Healthcare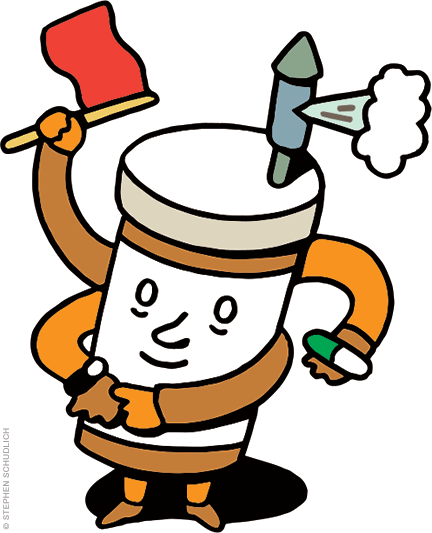 Multiple Classes | When Josh Stein WG'12 entered Wharton's MBA program in 2010, he'd already planned to start a healthcare technology company.
"I've always been passionate about healthcare and tech," he says. "I like those two worlds intersecting." In fact, tucked away in his iPhone's Notes app was a business idea: a beeping pill bottle.
At Wharton, the idea began to take shape.
"Why stop at a beeping little thing?" Stein recalls thinking. "Let's put some brains into it."
He licensed his first piece of intellectual property with the help of a negotiations class taught by Adam Grant, the Class of 1965 Wharton Professor of Management and professor of psychology. By the time he graduated in 2012, Stein's idea had become AdhereTech, a startup that develops patented smart pill bottles, which track and improve medication adherence.
AdhereTech is tackling a huge problem in healthcare—the troubling rate at which patients fail to take medications as prescribed. When a patient picks up a prescription—the company's primary market is high-cost specialty medications, such as cancer drugs—the AdhereTech bottle begins collecting real-time measurements. If they don't match the patient's prescription instructions, AdhereTech can intervene with bottle lights and chimes or customizable automated phone calls and text messages.
The company's business model—pharmaceutical companies cover AdhereTech's cost—speaks to a shift in healthcare. Thanks to the Affordable Care Act, healthcare organizations' bottom lines are increasingly tied to patient outcomes, rather than the number of services performed. Now that hospitals want to find ways to reduce readmissions, and health insurers are pushing preventive care, the time is right for healthcare entrepreneurs to test their business acumen in a sector that is in major flux.
Stein is one among a host of Penn graduates to leap into healthcare entrepreneurship. Their innovations range from a months-old service that lets pregnant women text questions to doctors, to a hugely successful app offering same-day medical appointments. The common thread is a Wharton education.
Jean-Luc Neptune WG'02, a physician by trade, is executive director of Blueprint Health, a startup accelerator that supports healthcare technology companies. Stein's AdhereTech is one of those startups; others develop products and services to reduce hospital readmissions, provide population health analytics, improve the triage of patients, and more. For a percentage of the startups' founder shares, Blueprint provides a cash investment, hands-on mentorship, and access to potential customers and investors.
Wharton is one of the two most commonly represented business schools of the entrepreneurs coming through the Blueprint program. (The other is Harvard.) Neptune attributes that to Wharton's Health Care Management program—and the school's location in Philadelphia.
"Penn is a great environment for healthcare entrepreneurs," he says, and "Philly is smack dab in the middle of pharmaceutical country."
The city played a role in the advancement of Divya Dhar's first company, which she founded before her own Wharton MBA graduation in 2014. The company, Seratis, is a secure text-messaging platform meant to improve communication among healthcare providers.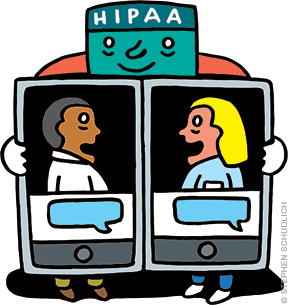 "I saw the problem while I was practicing," says Dhar, a physician. Care team members are expected to coordinate their care quickly even when they don't know each other. So many clinicians use personal cell phones, most of which aren't HIPAA compliant, to text patient information. "The fact that I could do something about it," Dhar said, "that came while I was at school."
Dhar ran the idea by her Wharton classmates and eventually joined forces with one of them, Lane Rettig WG'14 G'14, who is still with the company. After Seratis received support from the Wharton Venture Initiation Program, the Philadelphia arm of the DreamIt Ventures accelerator helped the company secure a pilot with Penn Medicine.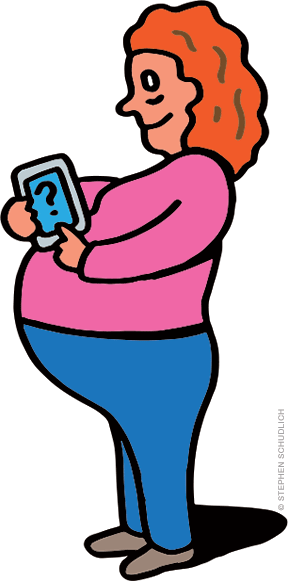 Dhar launched her second venture, Healthier, earlier this year. The program enables pregnant women and new parents to send text messages to doctors—and get a guaranteed response within 24 hours. The company illustrates the impact of smartphones and apps on our daily lives, a shift happening at the same time healthcare is focusing on cutting costs and improving care.
"You're going into healthcare realizing that the system has basically stayed as it has been for the last 30 years," Dhar says, "so there's a lot of impetus to go out and change it."
Perhaps the most notable—and most disruptive—healthcare company launched by a Penn alumnus is ZocDoc, a website and app that millions use every month to find and book quick medical appointments ["Alumni Profiles," Nov|Dec 2012]. Cyrus Massoumi W'98, who founded the company in 2007, says that building relationships with his future advisers, friends, and teammates was the most valuable part of his education. ZocDoc's chief financial officer is Netta Samroengraja WG'03.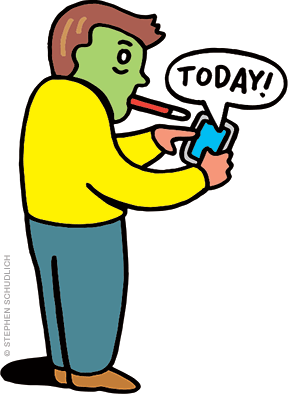 "Though we didn't know each other during our college days," Massoumi says, "she is a solid teammate I've been working alongside nearly since ZocDoc's start."
The entire founding team of 1DocWay, a startup providing mental healthcare to underserved areas via videoconferencing, is made up of Penn alumni, says co-founder Samir Malik C'08 W'08 GEng'12 WG'14, who started the company after receiving his undergraduate degree from Wharton (and the College) in 2008. 1DocWay offers a way for hospital and clinic patients to receive telepsychiatry services from doctors located anywhere in the world, thus allowing healthcare facilities to support their patients' mental-health needs while improving care coordination.
At the start of Malik's Wharton MBA program, 1DocWay was treating about 1,000 patients. "Coming out the other side," he says, "we were in a much stronger position." By the time he graduated, 1DocWay had quadrupled in size. The company is now made up of about 30 doctors treating some 20,000 patients with mental illnesses that range from mild to acute to severe crises.
Iman Abuzeid WG'13's startup is in stealth mode, so she will say only that Lift League, her new app, helps health and wellness professionals—such as fitness instructors, physical therapists, and nutritionists—acquire, maintain, and manage clients. Though she knew she wanted to enter the healthcare sphere before coming to Penn, her experiences—which included hearing the entrepreneur guest speakers in the healthcare-services class of Doug Present (a lecturer in the Department of Health Care Management)—gave her more confidence.
"It was really inspiring to see these entrepreneurs," she says. "It made entrepreneurship seem doable."

—Christina Hernandez Sherwood