Plans for New Buildings and Centers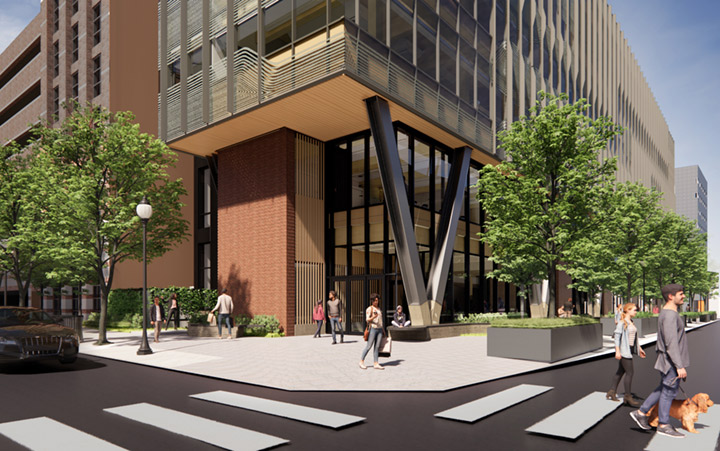 Honoring Penn's eighth president, who will be departing after 17 years at the helm ["Compact Fulfilled," this issue], Penn Engineering held a groundbreaking ceremony in October for a new data science building that will be named Amy Gutmann Hall.
University trustee and Penn Engineering advisor Harlan M. Stone C'80, who made a $25 million commitment in 2019 to support construction of the building, chose to name it after Gutmann, whose "vision and leadership has created so much opportunity for so many," Stone said in a statement. He added, "May the new discoveries and innovation achieved within these halls echo for all to hear of Amy's courageous leadership."
Saying she is "eternally grateful for this tremendous honor," Gutmann noted the 116,000-square-foot, six-floor building, which will be located on the northeast corner of 34th and Chestnut Streets, will be a "leading-edge facility [that] will have such a monumental impact on the future of data science at Penn."
Construction for the facility, which will be the first mass timber building in Philadelphia and will focus on sustainable design, is slated to begin in spring 2022 and finish in 2024.
Penn Engineering also recently announced plans to establish the Center for Precision Engineering for Health, thanks to a $100 million commitment from the University.
The center will conduct interdisciplinary, fundamental, and translational research in the synthesis of novel biomolecules and new polymers to develop innovative approaches to design complex, three-dimensional structures from these new materials to sense, understand, and direct biological function.
"Penn is already well established as an international leader in innovative healthcare and engineering," Gutmann said, "and this new center will generate even more progress to benefit people worldwide."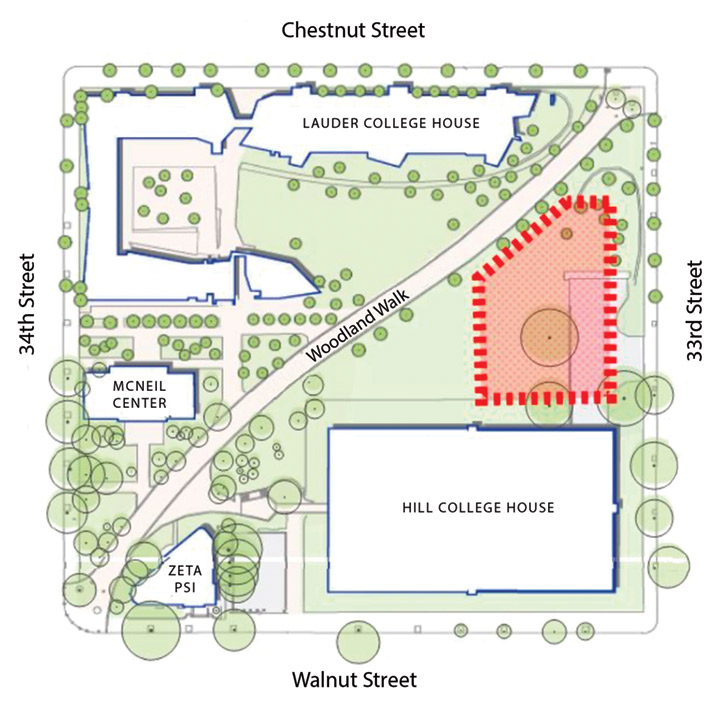 Meanwhile, just around the corner from where Amy Gutmann Hall will rise, Gutmann announced that the University has begun the planning process to build a new student performing arts center at 33rd Street and Woodland Walk, adjacent to Lauder and Hill College Houses. The proposed $31 million, 36,000-square-foot center "would serve along with the Platt House, Irvine Auditorium, Houston Hall, Iron Gate Theatre, as well as additional spaces at the ARCH, to create a consortium of spaces for undergraduate students who are making important, imaginative, and innovative strides in theater, dance, instrumental and vocal music, comedy, and spoken word," Gutmann said.
The proposal for the center, which would be entirely student-centered, grew from a 2019 study for the University's Vice Provost for University Life that concluded additional performance and rehearsal space was needed to meet current and future demand.