A 'Philadelphia School' of Architecture?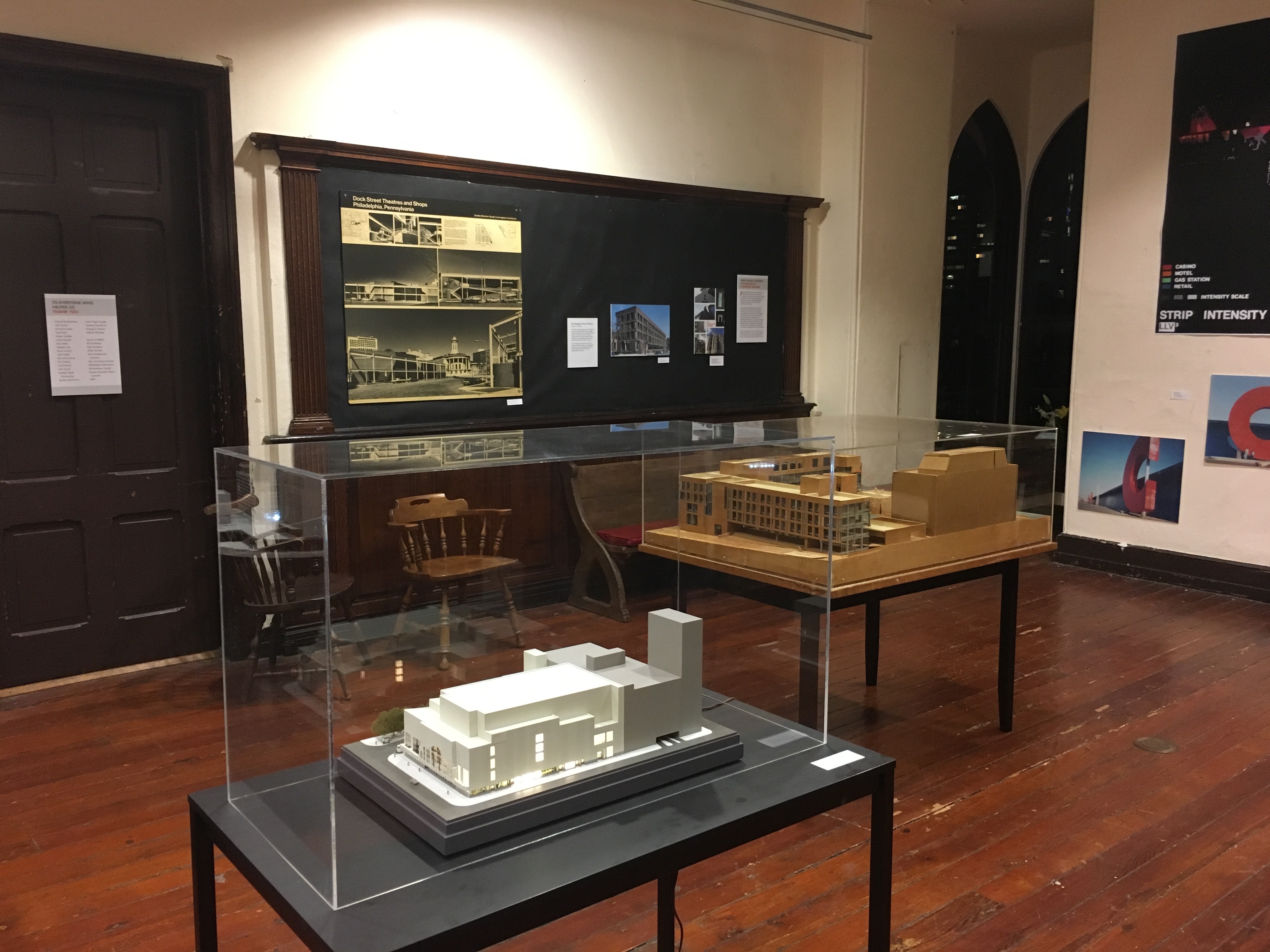 Inside College Hall, up in the Philomathean Society's fourth-floor art gallery, two students are re-examining more than 40 of Philadelphia's buildings—and paying tribute to the Penn professors and alumni who designed them.
Jason Tang C'17 and Swarthmore College student Izzy Kornblatt spent the past academic year conceiving, researching and mounting their exhibition, "What Was the Philadelphia School?" The show opened March 17 and will close on Monday, April 17.
Tang, a double major in computer science and linguistics, spoke with the Gazette about the show's themes and theories, the people who have come to see it, and how he and Kornblatt put the whole thing together.
Let's start with the question that your exhibition title poses: What was the Philadelphia School?
Right now, certain people who study architecture have a sense that there was a loose coalition of architects who largely revolved around Penn and were very active in Philly in the '60s and '70s. For them, that answers the question: it was a misnomer to call it a school because it was a collective of architects. Our argument is that the Philly School is its own definable, recognizable aesthetic—an ideological movement akin to the Chicago School of Architecture.
We break it down to three themes: engaging with context, influence of social analysis and urban planning, and treating the building as a complex machine. All of our themes can be encapsulated in the belief that it's better to celebrate complexity and contradiction and to recognize the different functional needs of a building rather than smooth over them.
There's also a sense of humility in Philadelphia School buildings. If you look at Boston City Hall or New York with the Seagram Building—or just about any other skyscraper— their buildings are a lot more monumental, sort of like a purist sculpture. The traditional Philly School buildings don't shout for attention. They reflect a more modest architecture befitting function rather than showing off.
What are some buildings that epitomize this Philadelphia School approach?
The Penn Mutual Tower at Fifth and Walnut is one. The façade is cut and each side takes cues from its neighbors.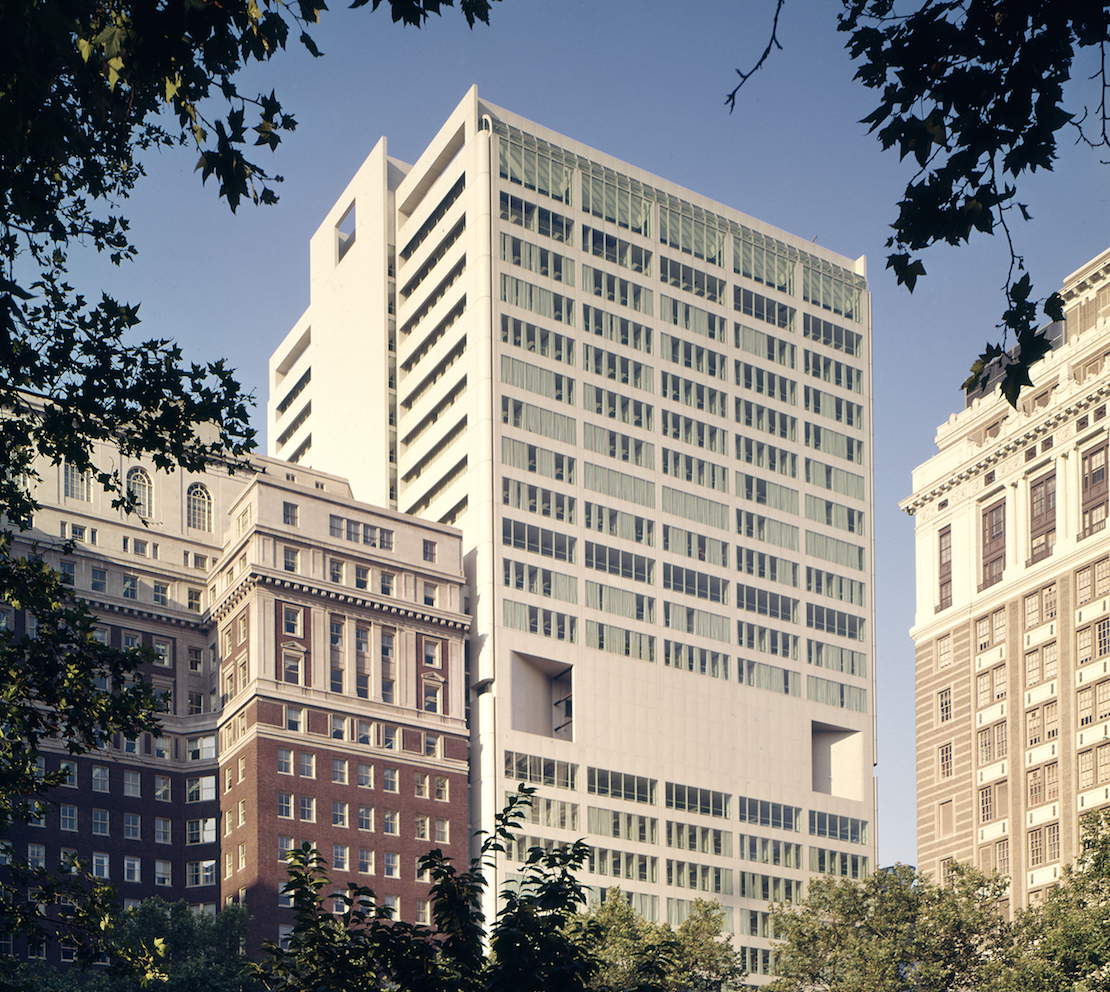 Anything on Penn's campus?
Vance Hall is a good example. It was originally designed to house competing equipment alongside Wharton's graduate division. The building embraces a machine aesthetic with bridge entryways, a spoke-and-glass façade. On the roof there's visible mechanical equipment—it's not hidden away.
How did you get interested in exploring this idea of a Philadelphia School?
I've always been into urban exploring. I grew up in Cambridge and spent some time in China and Israel. When I came to Philly, I noticed that compared to London, Boston, New York and all the other places I've seen, there was something different about the architecture in Philly. I also met Izzy, who was exceptionally into architecture. We decided to have an exhibit because we thought we had something new to say.
How did the exhibition start to take shape from there?
Around August of last year, we thought we'd just have a simple exhibit with pictures. Over time, we thought, we can make this a lot better—we can include models, do a lot more writing and research. We spent a few months gathering pictures, negotiating with people to loan us models, doing some writing and general exploring.
Why did Penn feel like an appropriate place to have this show?
We try to back into the notion that the Philly School was a collective of architect professors who taught at Penn and were recruited by Dean [G. Holmes] Perkins of the Design School, who built the three high rises. Just about all the architects we feature were either professors or students at Penn [because] Penn has traditionally dominated Philadelphia architecture and architectural thought.
What sort of response have you had to the exhibition?
What I've discovered is that Philly people really love their architecture and talking about their experiences and observations. Everyone recognizes that there's something special in Philly. Everyone we've talked to has been exceptionally friendly. Robert Geddes, who designed Stouffer College House, hadn't given a lecture in three years and he came down to Penn just to talk for our show.
On our opening reception night we had about 130 people come. They stayed here for hours. A lot of people hadn't seen each other for years. I felt like this exhibit brought the community together, and that's a really nice thing to see.
Any plans for your Philadelphia School idea going forward?
Our long-term goal is to make this into a book or something else lasting. We want to push this forward into the architecture community and have it be accepted the way the Chicago School was accepted. We put on this exhibit to look for substantive feedback. So far we've just gotten positive feedback—a mix of nostalgia and excitement—but we're still looking for more critical and constructive feedback.
—Molly Petrilla C'06