Old Penn
From April 1974 to November 1996, Wharton professor Nicholas Constan L'64 wrote a complex Double-Crostic puzzle for the Pennsylvania Gazette and quickly grew a following of many adoring puzzle fans. After nearly a quarter of a century, he "retired" with puzzle number 180, and the reins were handed over to a new set of puzzlemakers.
In honor of Constan, who died May 2 [see "Alumni Voices" and "Obituaries" this issue], we're reprinting his very first Pennsylmania puzzle here.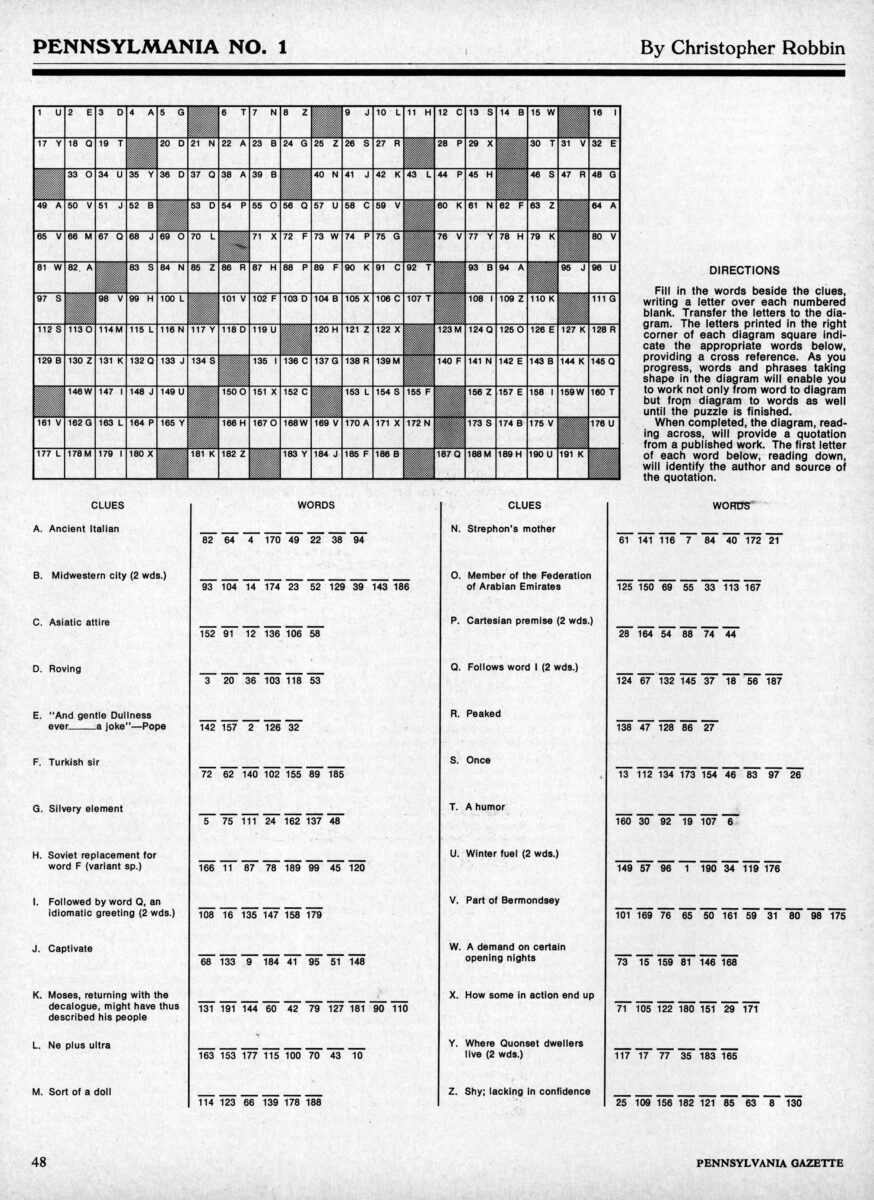 Download a printable PDF of the puzzle 
---
For more puzzles, please see our archived Double-Crostic and Cryptic Crosswords published from Feb 1997–Nov 2001.