Looking Back to Move Forward
Some of the names are familiar. Most students, for example, recognize Sadie Tanner Mossell Alexander Ed'18 G'19 Gr'21 L'27 Hon'74, the first African-American woman to earn a doctorate anywhere in the US and also the first to graduate from Penn Law School—if only because of the Penn-assisted elementary school at 42nd and Locust streets that bears her name. They know W.E.B DuBois, too, though many are surprised to learn that the pioneering sociologist and author of The Philadelphia Negro was not a full member of the Penn faculty but had a one-year appointment as an "assistant in sociology."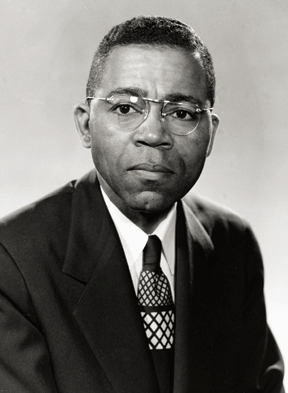 But few have heard of, say, William Fontaine Gr'36, the alumnus and philosophy professor who actually was the first tenured black faculty member at the University; or John Baxter Taylor V1908, the first African American to win an Olympic Gold Medal; or Albert Monroe Wilson, known as "Pomp," who worked at Penn for 50 years, beginning as a janitor's helper at age 13 in 1854 and eventually becoming a valued assistant in chemistry, while also serving as a medical practitioner in the African American community around South Street.
Highlighting the many black men and women whose contributions have helped shape the University—and tracing Penn's shifting relationship over its history with black students, faculty, and community members—is the focus of a course being offered for the second time this spring through the Center for Africana Studies. University Chaplain Charles Howard C'00 and Brian Peterson EAS'93 GEd'97 CGS'02 CGS'07 G'07 GrEd'11, senior information technology support specialist in the Office of College Houses and Academic Services, created the course and co-taught it in Spring 2010; for this year's iteration, Daina Richie W'98, associate director of the Makuu Black Cultural Center, joined the team.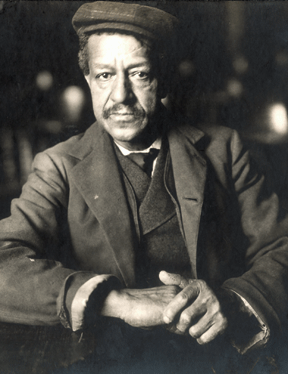 "You walk up and down Locust Walk, but you have no idea of the struggles of people who came before you and why we have many of the things we have today," says Peterson, who is also the author of Higher Learning: Maximizing Your College Experience, a book designed to help students from underserved groups prepare for college.
The format they developed mixes readings, group discussions, and talks by Penn staff knowledgeable about different aspects of the course. The class visited the University Archives and Records Center to meet with the center's director, Mark Frazier Lloyd (who noted that the 350 boxes of Alexander papers stored there were the most heavily used of Penn's collections). Other guest speakers have included Joann Mitchell, Penn's vice president for institutional affairs and a former director for affirmative action, and Sean Vereen GEd'00 GrEd'05, associate dean of admissions. The students also contributed to a class blog during Black History Month in February, researching and posting reports on significant events, individuals, and organizations at Penn (upennblackhistory.wordpress.com/).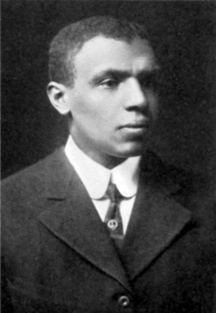 "We're trying to facilitate a dialogue and an experience that is really student-centered," Peterson says. "All these different things are about centering them on the historical context, but then thinking about what does that mean today?" This leads to grappling with some weighty issues: "Why are we here, and what are we going to do with this Penn degree afterwards, and what does it mean to be a Penn alum, and what is our responsibility still to the black Penn students, or to West Philadelphia, or to whoever?"
While the class is predominantly black, the students come from diverse backgrounds; some are international students, and the Americans among them vary economically and geographically—much as blacks at the University always have. "Penn black history is so broad," says Howard, including African nationals, a long history of Caribbean students, individuals from wealthy families and "some people who were not only on financial aid, but struggled even with that here, too. There's something for everyone to relate to."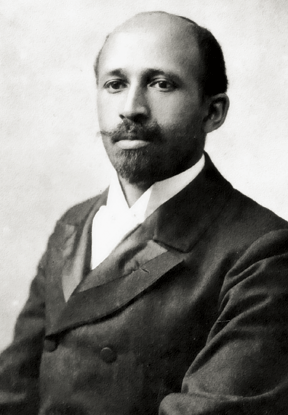 For some students, the course's subject matter is very much tied up with their personal identity, but for others, it's more a matter of "history for history's sake," says Richie. Unsurprisingly, as with the biographical piece, the students' initial grasp of that history can be sketchy. Even such relatively fresh (in alumni memories, at least) controversies as the "water-buffalo incident" can drawn blank stares. "It's like, 'Why are you talking about water buffaloes?'" says Peterson, who remembers bomb threats to DuBois House from his own student days during that era.
"The reason I chose this class, and the thing that it's helping me to do, is recognize my own history and discover myself through the voices of others," says Juna Dawson-Murray, a College senior who grew up in Philadelphia's Mt. Airy neighborhood and graduated from the High School of Engineering and Science in North Philadelphia. Through the readings and class discussions, and the process of finding out about the other students and their backgrounds and interests, she is "learning my place in that circle," she adds, "and what I'm standing upon as I continue my journey."
She especially values the opportunity the class offers to "take on our own interests." In her case, those include involvement in black political and performing arts groups and with Onyx, the black senior honor society, of which she is currently president. "I think that it's really important that we get to have that opportunity to look into our own group's histories because those histories help us to lead the group further."
With Onyx, founded in 1974, black students on campus were the first minority group to have its own honor society. "That means a lot to black people," she says. "So what does it mean when we bring in new membership? What legacy are we passing down to others?"
With her own graduation rapidly approaching, Dawson-Murray is beginning to see "Penn in a different light, almost with nostalgia already," she says. "But looking back at the groups' past and seeing where these alumni are now and getting in contact with them are all things that are really important to me." Similarly, she expects that such groups will provide a "home base" for future involvement. "When I come back to Penn to visit, I'm going to look out for Onyx. I'm going to try to see what UMOJA is doing to help their constituents out," she says, referring to the umbrella organization for black student groups on campus. "I think that connection to a specific group helps you be connected to Penn for life."
For sophomore Tyler Hyman, who grew up attending predominantly white schools, the class has been an eye-opener on what "it really means to be a minority," she says. "You grow up with all these opportunities a lot of people have there, and you don't really know what it means to be a black minority." An urban studies major who plans to become a doctor, she adds that the class has "made me feel obligated to give back and to serve the community because we really are a minority, and there needs to be more of us here." Hyman recalls the mixed feelings prompted by a presentation on minority admissions statistics by Sean Vereen. "At some point I was, like, 'Yay, we're sort of in here'; and then, at other points, I was like, 'We're really not.'"
Whatever their individual perspective, the students share an approach to the material that is fact-based and sensitive to historical context. "Nothing ever becomes Penn versus black people, black people versus Penn. The students contextualize every conversation," says Richie.
"The students have taken on race as a construct. They no longer accept it as a reality of their space. And just as Penn is a pluralistic space in terms of religion, or ideologies, they look at race as something else that is pluralistic: 'I do not have to agree with this construct,'" she adds. "And because that's how they feel, they can talk about class. They can talk about perceptions of race without internalizing it."
Rather than picking sides, the students are able to take a step back. "It becomes a conversation that is framed as: 'This is how the institution and the people at this institution made decisions at this time.' They're very, very clear about time being a very important part of a context," Richie says. "They're very thoughtful."
That nuanced approach is on full display in a session built around Black Students in the Ivory Tower: African American Student Activism at the University of Pennsylvania, 1967-1990, by Wayne Glasker C'80 Gr'95, associate professor and director of the African American Studies Program at Rutgers University Camden ["Safe Places," Nov|Dec 2002]. The book touches on a number of iconic moments, from the tripling of black enrollment in the late 1960s-early 1970s, to the battles over the inclusion of African American studies in the curriculum and to establish DuBois College House, to the 1978 sit-ins at College Hall and the Franklin Building that led to the creation of the United Minorities Council, and later controversies over divestment from South Africa, separatism vs. assimilation, and other issues.
The students question Glasker's authorial stance—though he was a student at Penn, he removes himself from the book and also eschews interviews and oral histories, focusing instead on documentary sources. They debate, with both envy and skepticism, the radical call by black students in the early 1970s for, not just a black studies department, but a separate school of black studies, and the organizing tactics employed by the Black Student League in seizing control of the Franklin Building in 1978. And they weigh the significance of DuBois House to previous generations of students and to their own cohort, and the recurring questions about black "self-segregation" that it raises in some quarters. The impact of technology on student activism, the nature of interaction between the administration and students in the present compared to previous eras, and the pros and cons of what many see as their generation's lack of a single unifying cause to rally around, among other topics, are also woven through the discussion.
One goal of the course for Peterson is to connect current students to the black history that resonated with him as an undergraduate some 20 years ago. Some battles had been won—blacks didn't have to protest to get Africana Studies, he notes—but racial tensions certainly remained. Besides the bomb threats, these included incidents like being accused by the police of stealing his own bike. "There's a black history that has gotten swallowed up in the 2000s to now because we take so much for granted," he says. "In my engineering class I was oftentimes the only black face in that class. And, you know, you're afraid to ask questions."
Today's students may have similar experiences, "but they may not have a history to connect it to," he says. "For me, ultimately, it's really about making black history. So we're not done yet telling our stories. They have so many opportunities here. But if they don't understand the struggles that happened before them, they're not going to know what to do with these opportunities."
Howard points to the Sankofa bird, a symbol from African folklore that Peterson had shared with the class, to sum up the course's impact. "The bird's head is turned around, looking backwards, while the body is still facing forward," he says. "Which to me is a wonderful kind of icon of the class, of looking back and learning and retrieving, so that we can all move forward."
As students graduate and move into their adult lives, they will carry "in the back of their mind the fact that Sadie Alexander and Du Bois and [alumnae and current Penn trustees] Susan Taylor [C'79] and Claire Lomax [C'84] have all sort of tread this road before," he says. "I think it makes a difference, not only in their time here—though I think it makes them better Penn citizens in a lot of ways—but it makes them better global citizens, when they have history with them, a history of people they can connect to." —J.P.