Jennifer Egan C'85 takes home the National Book Critics Circle award for fiction (updated: and the Pulitzer)
Updated 4/18/11: it was just announced that Jennifer Egan has won the Pulitzer Prize for fiction!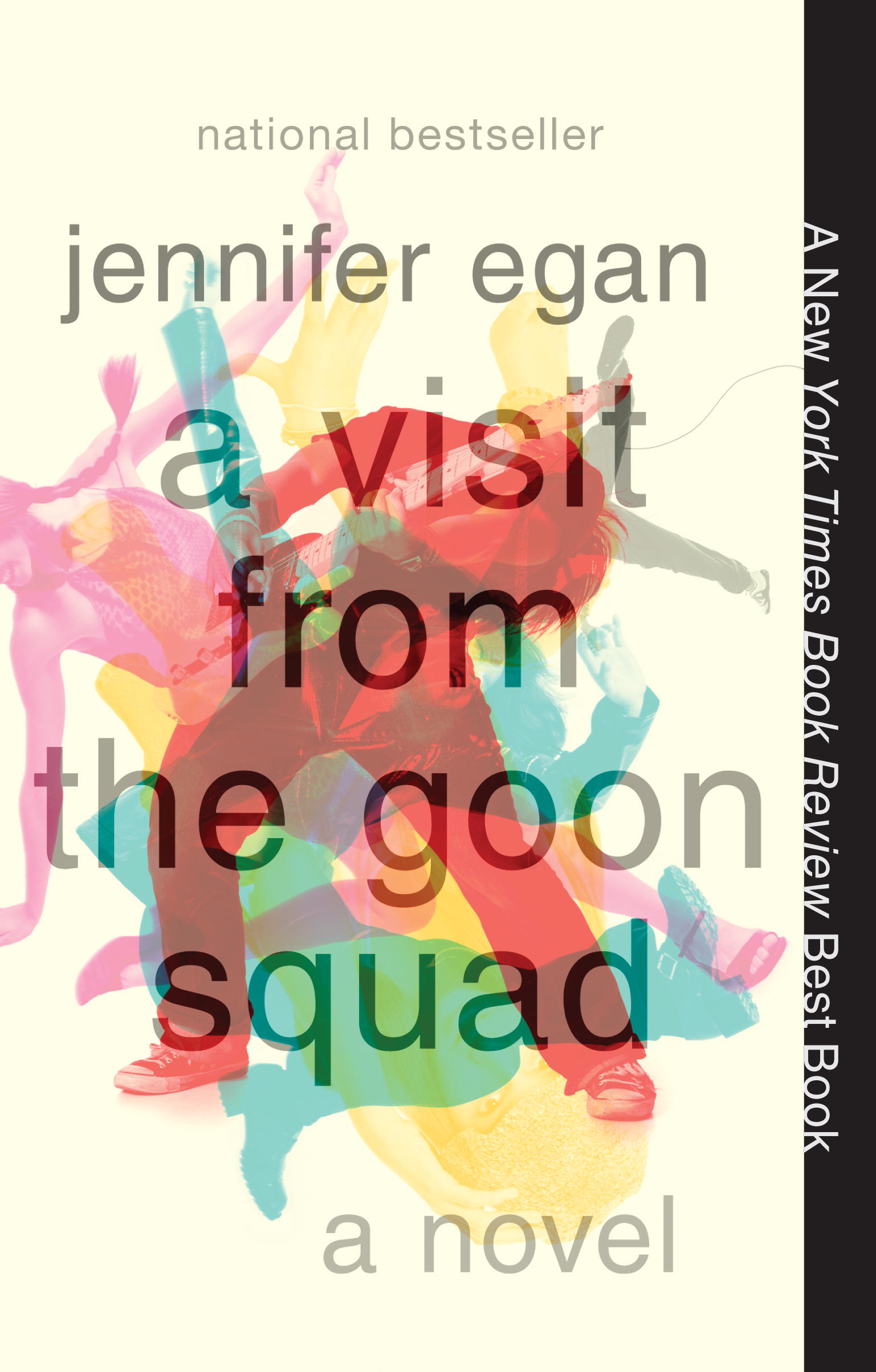 I've been reading stories (and New York Times magazine cover pieces) from Jennifer Egan C'85 for some time, and recently it was announced that she'd won the 2011 National Book Critics Circle award for her new novel,  A Visit From the Goon Squad.  In the interview clip above, I asked her why she applied to Penn all the way from San Francisco, and when she knew she wanted to write.
The award statement calls A Visit From the Goon Squad "a novel at once experimental in form and crystal clear in the overlapping stories it delivers, offering us a sense of youth and what gets lost along the way."  It's also a book that shows off one of Egan's most striking strengths as a writer:  an ability to blend her arsenal of meta-fictional bells and whistles with a style of emotional realism that makes her characters memorable and compelling.
At the opening of the novel we meet Sasha, the kleptomaniacal assistant to a legendary music executive, at the moment that Sasha considers lifting a leather wallet from another women's handbag in the ladies room.  The wallet beckons her, "tender and overripe as a peach," but as she tells the story to her inscrutable, bearded therapist, Sasha is also trying to rewrite her own narrative—to achieve the elusive promise of therapy, or just daily life:  "I'm changing I'm changing I'm changing: I've changed!"  In each chapter, Egan moves freely through time and space, from the San Francisco music scene in the 1970s to an arid future when little children keep their diaries in the form of PowerPoint slides.
In an email, I asked Egan about the emotions involved in winning an award for an endeavor as personal as fiction.  "In a word it feels great!" she replied, and noted that her work is almost never autobiographical.  As she put it:
"From the beginning, I have the sense of engaging from a world apart from my own life, and while for a long time it's completely my own, and no one else really knows all that much about it, a sense of the work's separateness from my own life is there from the beginning and essential to the experience.  Later, when the book becomes a book—an object in the world—and things happen to it out there, I find that I'm able to detach from it fairly easily.  I don't have a strong sense of ownership, I guess, since my writing experience is primarily that of feeling like I'm being visited by lives and knowledge from outside my own sphere.  I guess my bottom line feeling is:  Fantastic, the book won a prize!  It's doing great.  Did I actually write it?