Healing from Without
Class of '11 | If you've checked into a hospital recently, you're familiar with the services they provide: meals brought to patients' rooms, in-hospital physical therapy, and cable TV, to name just a few. Kate Arian C'11 asks a simple question: What if there were beauty services listed there as well?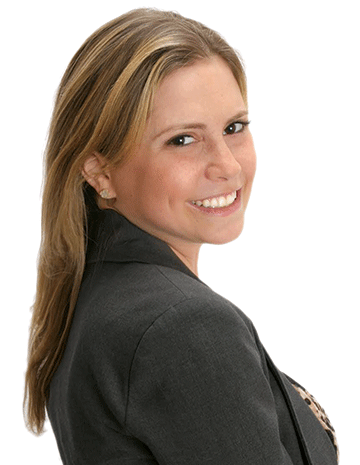 It's not a frivolous concern. Arian was born with cystic fibrosis (CF), a life-threatening genetic affliction that affects the lungs and other organs. For most of her life she has required three hours of physical therapy each day, and frequently landed in hospitals due to infections and other illnesses. By September 2011, a few months after her graduation from Penn, things had taken a turn for the worse. Her lung function had decreased to the point where she had to have a double lung transplant. It was successful, and during her extended hospital stay she came up with an idea.
"Something that had always been important to me was presenting well and looking good," she says. "Even if I didn't feel well, if I looked well, it added to my motivation and optimism." But the nature of her recovery meant that she was homebound and could not go out for a manicure or pedicure.
After searching for a New York-based outfit that offered that service and coming up empty, she saw an opportunity. She called it ManiCare (mani-care.com).
It quickly became her full-time job. To lay the groundwork, she hired a Web designer, met with beauty technicians, and even took a few jobs in the beauty industry to get experience. It was a long process, and it required patience. But now her vision has become reality.
Each month, ManiCare provides services to roughly 100 customers. One of the biggest markets is elderly and homebound people.
"Pregnant women and new mothers have also become a huge market," Arian says. "The pregnant women are often on bed rest; they're not feeling up to going out. Women who have new babies can't really leave home. It's not convenient."
The service also focuses on hospitals and their patients, which is a source of pride for Arian. "We go to the ICU," she explains. "Anywhere in the hospital that we have permission to enter as a visitor, our technicians will go."
To expand that part of the business, she's working to develop partnerships with New York-area hospitals in order to expand her client base as well as fill a much-needed role in many patients' lives. She's had good cooperation from them, she says. At one hospital, infectious-disease doctors were concerned about potential infections from her employees—a concern that Arian understands all too well, since in the wake of her transplant, the suppression of her immune system is a constant reminder of her vulnerability in crowded environments. As a result, she emphasizes that all of ManiCare's technicians follow strict safety and hygiene guidelines, often those put forth by hospitals themselves. She also screens her employees for their bedside manner and sensitivity to patient needs.
Most hospitals' departments that handle patient services have been helpful at getting doctors and caregivers to agree to ManiCare's services, and she hopes to have at least one hospital partnership arranged in the very near future.
Arian is optimistic about the future, noting that she often receives thank-you letters from appreciative clients. The fact that she also works with charities—10 percent of ManiCare's profits go to charitable organizations—has also opened doors.
"I don't know where this journey will take me," she admits, but in the meantime, she's happy to keep ManiCare at a manageable size. "I'm not looking to turn it into a bazillion-dollar company and franchise it out. That's not what I went into it thinking." Helping others feel better about themselves is a worthy enough goal.
—Luke Hoban C'17