Fraternal Twins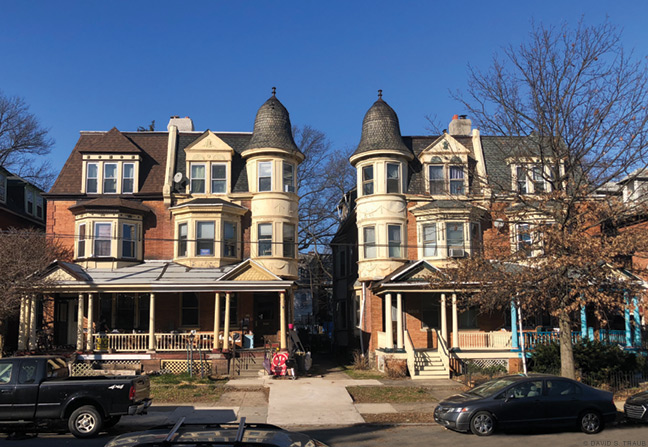 West Philadelphia's unmatched pairs.
---
"The row house," proclaimed architect Alfred Bendiner Ar1922 GAr'27, "is the backbone of Philadelphia city living. There are so many examples of rowhouse architecture that even the archaeologists can't make up their minds which is the best."
Neither can David S. Traub GAr'65. The longtime local architect, who works out of a restored Victorian carriage house in Philadelphia's Fairmount neighborhood, is an aficionado of the city's housing stock. And Philly's roughly 400,000 rowhouses—more than any other city but London, he notes—hold a special affection. It shows in City of Homes (Camino Books, 2021), his third photo-rich book about Philadelphia's urban fabric. From the first page, which depicts a classically ornamented redbrick block of Fairmount's Woodstock Street, to the last (a 2017 "New Vernacular" development in South Philly's Newbold section featuring "no masonry materials of any type"), Traub lavishes plenty of love on Philadelphia's iconic form of single-family living.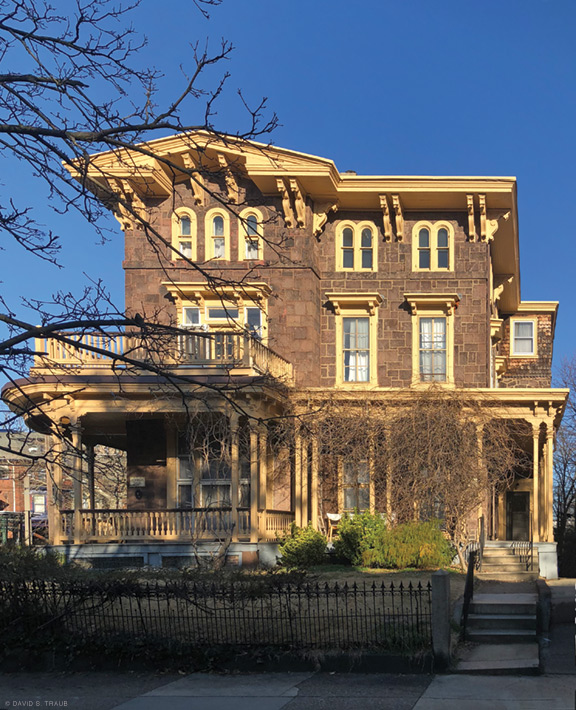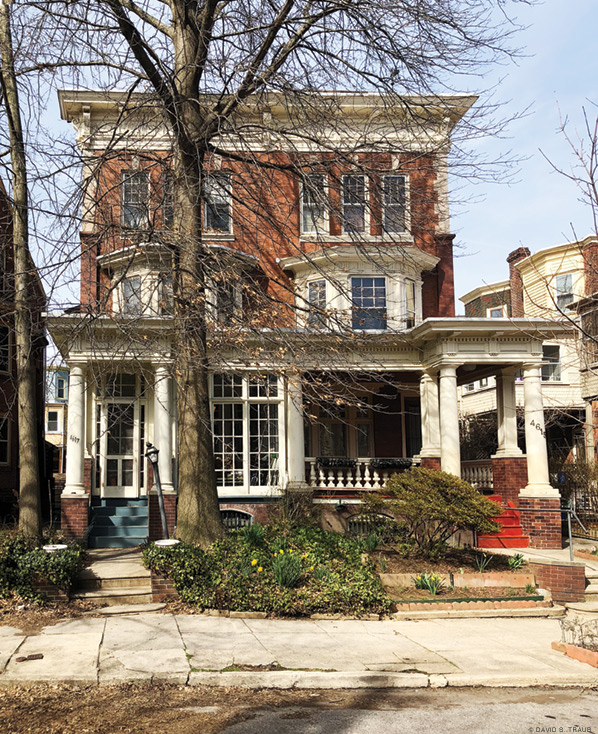 It is also an impressively adaptable form. Rowhouses account for some 70 percent of Philadelphia dwellings, but they range from the tony townhomes near Rittenhouse Square to the ultra-compact "baby doll houses" built in the city's far northeast after World War II. The sheer variety—Tudor detailing here, Spanish villa styling there—is a main charm of City of Homes.
Penn alumni with fond (or not) memories of West Philadelphia's housing stock may be drawn to a subspecies that either is or isn't a rowhouse at all, depending on one's classification criteria. We are speaking here of the twin: two homes that share a party wall. These paired domiciles are perhaps less than the three required to constitute a true row, but they often appear west of the Schuylkill in block-long groupings that share a single architectural identity. These houses are often symmetrical, but not always—as in these three examples Traub includes in a chapter devoted to twins.—TP