Flying Flotsam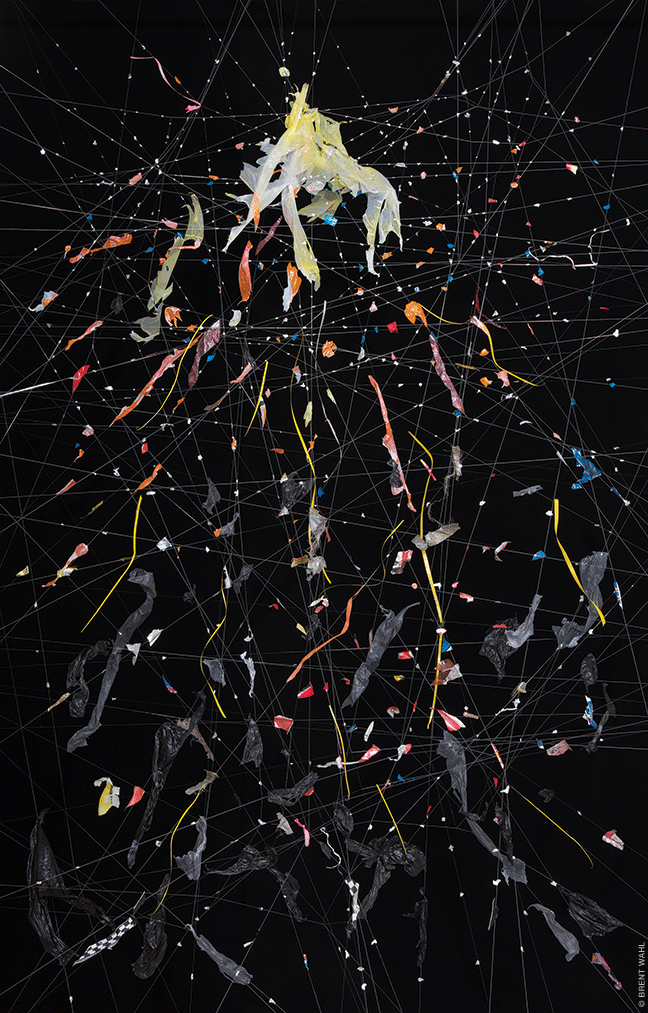 Brent Wahl GFA'06 has several aims with his "Debris Sites" series of photographs.
One is to "bring to light the subtle ways in which inauspicious materials and simple presentation can carry quiet and elegant connotations," explains Wahl, a senior lecturer in the Department of Fine Arts, who notes that the sources of his debris range from his garden in West Mt. Airy to a burned-down public school in West Philadelphia. Here, the materials for his just-completed Debris Site #7 (Cresheim Creek) came from the creek that runs through the Cresheim Valley section of Fairmount Park.
The artifacts in question are presented as "factual," he notes, "in that they existed in time and space in order to be photographed." But his deeper concerns are with the "nuances of objects and materials presented two-dimensionally: objects that have been dislocated and suspended in a spaceless void." —S.H.