Events
Central New York. The Penn Club of Central New York will be holding its annual Student Send-Off picnic on Sunday, July 23, from 1–3:30 p.m. The event will be hosted by Don Fisher C'75 and his wife, Robyn, at their home on the shores of Little York Lake (6234 Little York Lake Road, Preble, NY 13141). The event is open to all present and future Penn Alumni and will include hamburgers, hot dogs, salads, etc. A $5 donation per adult is welcomed. Advance reservations are requested and a link with additional information can be found at www.alumni.upenn.edu/centralny .
Colorado. Join the Penn Alumni Club of Colorado at our annual Summer Student Send-Off in August. We will welcome new students from the Class of 2021 and their families as we mingle and share stories about our first year at Penn. Details (date and time) will be forthcoming. For further information, contact Robin Kane C'78 GEd'79 at robin.kane@villageinn.com and check our Facebook page!
Hartford. Please join fellow Quaker alumni for First September in West Hartford on September 14, 2017. We will have drinks and appetizers at the home of Andy Bassock C'90 (27 Lexington Road, West Hartford, CT 06119) from 6–8 p.m. Join us for this informal event where we will discuss our club and choose events for the upcoming year. For more information, email Andy at andrew.bassock@ubs.com.
Japan. The Penn Club of Japan is hosting our third speaking event, featuring Mr. Daisuke Asahara WG'13, who will be discussing business opportunities relating to artificial intelligence and his experience in HEROZ Inc., an IT startup in Tokyo. HEROZ has a unique core technology of AI that has defeated professional shogi (Japanese chess) players in public matches. As chief financial officer of HEROZ, Mr. Asahara will share his view on the financing environment for entrepreneurs in Japan as well as his own professional career development. For more information, please email pennclubjapan@googlegroups.com .
Lehigh Valley. The Penn Club of Lehigh Valley is pleased to partner with the Penn Families program to invite you and your family to the Penn-Lehigh football game on September 23, 2017. Cheer the Red and Blue on to victory with fellow Lehigh-area Quakers! For more information, please visit our website at www.alumni.upenn.edu/lehighvalley .
Metro New Jersey. There is always something going on with the Penn Club of Metro New Jersey! All area alumni are welcome to join us for an event and we welcome all interest and involvement. Visit www.pennclubmetronj.com to learn the latest information on upcoming events and our club, and to register for events. For more information, please email Debbie Zajkowski W'86 at dkzajkowski@yahoo.com.
PennNYC. Strategic volunteer opportunity for NYC-area alums—PennPAC is accepting applications from Penn alums to serve on Fall 2017 pro bono consulting teams now through August 18. Learn more and apply at www.pennpac.org/volunteers. On August 5, Join PennNYC as we greet guests at the Meatloaf Kitchen, serve food, and clean up! Located in the East Village, the Meatloaf Kitchen serves warm meals of meatloaf to the hungry. Maximum of 10 volunteers. Please email Stephanie Miodus C'16 at stephaniemiodus@gmail.com to register. Are you a fan of all things feline? Then you won't want to miss the PennNYC-hosted "Wine and Felines" event at the Brooklyn Cat Café in Brooklyn Heights from 7:30–9:30 p.m. (cost: $10). Come hang out on the café's couches with your fellow Penn alums and enjoy some wine while playing with cats and kittens up for adoption (no one is expected to adopt). We have the café to ourselves and children are welcome! For more information, please visit www.penn.nyc. On August 13, from 11 a.m.-–4 p.m., join PennNYC for a family picnic at the Great Hill of Central Park. It's free—just bring your food and drink. There will be games and activities—come have fun and meet other Penn Alumni families! For more information, please email Terryl Moreland G'87 at moreland@alumni.upenn.edu.
Philadelphia. The Penn Alumni Club of Philadelphia invites you to volunteer at our ever popular Summer Casserole Blitz, taking place this year on August 19. The University City Hospitality Coalition uses casseroles on average twice a week, each time going through 12 casseroles. Our casseroles will be a great help as UCHC prepares meals 250 nights a year. No cooking experience necessary—we will teach you! Register online at www.pennclubphilly.com.
Utah. Join fellow alumni, current students, family members, and the incoming class of 2021 for the Penn Club of Utah's annual Student Send-Off and summer party on Sunday, July 30, at 6 p.m. For more information, please visit www.alumni.upenn.edu/utah.
Westchester and Rockland Counties. Join fellow alumni for our First September Pub Night at Sedona Taphouse in Mamaroneck on Wednesday, September 27. Come kick off the 2017–18 year of events while choosing from among 500 craft beers. The event is free for current members with a cash bar. Sign up, join, or opt-in for notifications from our active Penn Community at our website: pennclubwestrock.org or follow us on Facebook: @pennclubwestrock or email us: communications@pennclubwestrock.org
---
And the Nominees Are…
Penn Alumni has nominated three candidates to fill three alumni trustee positions for five-year terms starting January 1, 2018.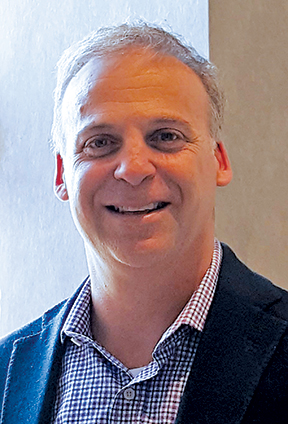 Adam K. Bernstein W'85 is president and CEO of The Bernstein Companies, a full service real estate investment and development company based in Washington, DC. The Bernstein Companies is a diversified organization that includes investing in and operating commercial, residential, and hotel properties throughout the mid-Atlantic region. He is also president and CEO of Consortium Atlantic Realty Trust. Adam also serves as director of PennantPark Investment Corporation, a business development company publicly traded on NASDAQ.
Adam's commitment to Penn has spanned many years. He was a 20-year member of the Mid-Atlantic Regional Advisory Board (MARAB), an organization which helped coordinate outreach and alumni work in the Washington, DC, region and served as president of MARAB for five years until 2012. Adam was appointed to the Board of Overseers of the School of Arts and Sciences in 2013.
Dedicated to civic engagement, Adam stays active through his participation with the Bernstein Family Foundation, Autism Speaks, and as of 2014, Team Turnaround, a non-profit that helps promote equity in education in underserved communities.
Adam and his wife, Tracy C'88, have four children, Danielle C'14, Liza C'16, Brenner (20), and Thea (16).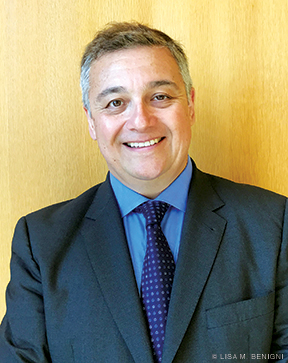 Alberto Ivan Duran WG'93 is the founder and chaiman of Mundivox Communications. Alberto grew up in Brazil and, after many years in the United States, founded Mundivox Communications in Rio de Janeiro in 1999. Mundivox is a private telecommunications company focused in the corporate market in major metropolitan areas in Brazil. Prior to Mundivox, Alberto started his career in New York at Andersen Consulting and later worked for Bain and Company and the Monitor Group, based in the US and Europe. He specialized in building M&A strategies for technology companies expanding geographically.
Alberto received a BS in Mechanical Engineering from Pontificia Universidade Catolica and an MBA from The Wharton School in 1993. From 2010 until 2016 Alberto served as the chairman of the Wharton Executive Board of Latin America. Currently he is a member of the Wharton Board of Overseers. Alberto, his wife, Inma, and their three children have been living in Singapore since 2013. In Asia, he serves on the Board of two technology firms and is a benefactor at the National University of Singapore. Having been a recipient of financial aid in the past, Alberto is most passionate about promoting access to education to all kids who dream and fight hard to achieve their goals in life.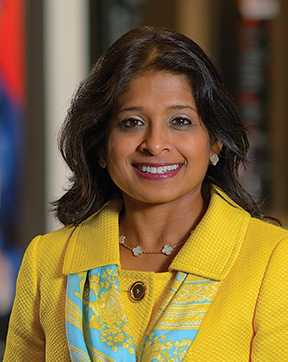 Lynn J. Jerath W'95 is the president and founder of Citrine Investment Group, a real estate investment management firm. Lynn is an industry leader in the institutional real estate space and, prior to founding her own firm, was a partner at GEM Realty Capital. She also has worked at The Carlyle Group and Goldman Sachs, among other firms during her career.
Lynn has been an active volunteer at Penn since 1999. She joined the Trustees Council of Penn Women in 2005 and has served as a co-chair of TCPW's development committee. She is on the Board of Overseers for the Annenberg Center for the Performing Arts and previously was a member of the Mid-Atlantic Regional Advisory Board (MARAB) when she lived in the Washington, DC, area. During that time, Lynn and her family endowed a scholarship for women pursuing finance at Wharton. She also served on the programming committee for the Penn Spectrum Conference in 2013. Lynn is grateful for the instrumental role Penn has played in her career and delights in supporting our alma mater in any way she can.
Lynn and her husband, Kunal Jerath, live in Chicago with their two sons.
Alumni may file other nominations until August 31, 2017; these nominations must be accompanied by a petition signed by no fewer than 1,500 degree-holding alumni.
For Alumni Trustee nominations and any additional details, write to Trina L. Middleton, Director of Penn Alumni Board Services, E. Craig Sweeten Alumni House, 3533 Locust Walk, Philadelphia, PA 19104-6226, or email her at trinalm@upenn.edu.