Darkwater Ripples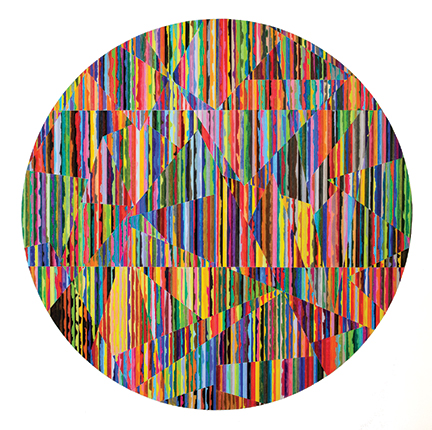 "With Terry, there's always something else beneath the surface," Dejay Duckett was saying. "He was like a salve—he drew things out of the objects that he used. He took his narratives out of them, and I think he did the same for people. He was a kind of connector of people around Penn and the wider area. He put them together, and he was a hub."
Duckett, associate director and associate curator of the Arthur Ross Gallery, was talking about the new exhibition she's curating: Darkwater Revival: After Terry Adkins, which opened in late August and runs through December 11. Adkins, the artist, musician, and Penn professor of fine arts, died in 2014 at the age of 60, and the exhibition pays homage not only to his legacy as an artist but as a colleague and mentor who had a profound influence on his students and fellow artists. One of those former students, Demetrius Oliver GFA'04, is the exhibition's co-curator, and 10 other artists and students contributed works to complement those of Adkins.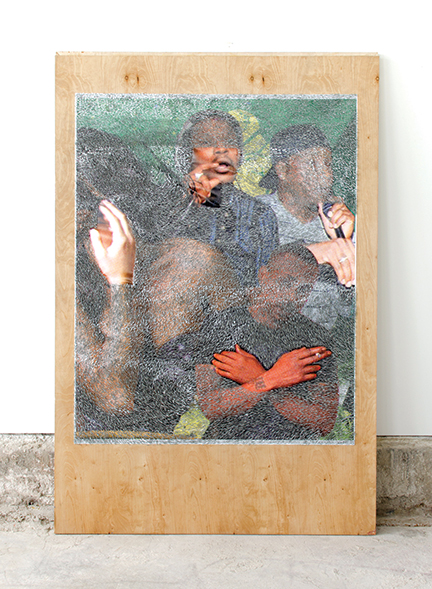 The gallery will also host several performances. On September 8 "Harmonic Spheres," conceived by Adkins with some help from Oliver, will be performed by saxophonist Matthew Clayton, director of the music department's jazz combo; on September 29 Sean Riley GFA'04 will perform "Insoluble"; and on December 2 Ernel Martinez GFA'04 and Keir Johnston will perform "Martyrs' Day."
Though renowned for his sculpture and other physical works—which have been collected by the Metropolitan Museum of Art, the Museum of Modern Art, the Tate Modern, and the Hirshhorn Museum and Sculpture Garden—"I think he considered himself a musician first," says Duckett. "And I think he really infused his music into his sculpture." Adkins' work was also featured in the 2014 Whitney Biennial and the 2015 Venice Biennale.
He was often inspired by overlooked historical figures. Du Bois, the Penn sociologist whose pioneering work The Philadelphia Negro was published in 1899 by the University of Pennsylvania Press, was the inspiration for Adkins' 2002 Ross Gallery exhibition, which combined sculpture, prints, archival documents, and musical performance. In 2012, Adkins and Matt Neff GFA'05, a painter, printmaker, and lecturer in PennDesign, took some of Du Bois' color-coded drawings of the Seventh Ward and incorporated them into a portfolio titled The Philadelphia Negro Reconsidered. When Adkins died two years later, Neff exhibited the work at The Print Center in Philadelphia. Five of the prints, which are on loan from the Center for Africana Studies, will be included in Darkwater Revival.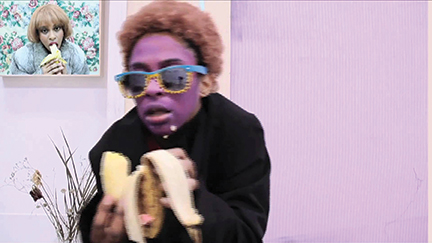 "Seeing The Philadelphia Negro Revisited made me realize that over ten years later, [the original] Darkwater was still in Terry's consciousness, and also that Terry was very much in his students' consciousness," Duckett notes in her essay. So she approached Demetrius Oliver, who writes that his "best learning experiences occurred through participating" in Adkins' exhibitions, either by helping assemble sculptures or performing in recitals. Oliver got a taste of the "impromptu decision-making that informed [Adkins'] process" during the 2002 Darkwater exhibition, since "the work's placement did not follow a blueprint, as he would often move and shift pieces about the space, constantly feeling out the right arrangement."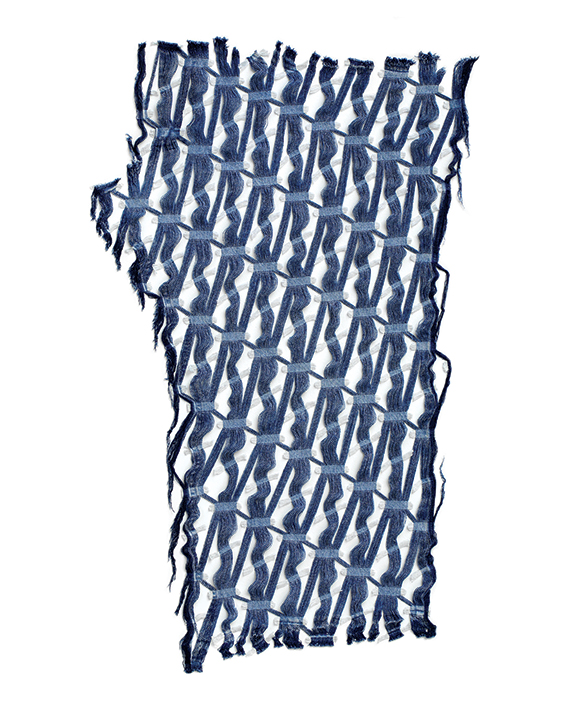 "Terry had a reverence for those things not overworked but somehow transformed by a subtle intervention at just the right time and place," says Sean Riley GFA'04 in his essay. "What I learned from Terry was that the more aware you are about your subject matter and the more present you are to moments of beauty and inspiration, those right times and right places will suddenly and frequently manifest."
"Looking at the recent work of my classmates, it's clear that Terry left a palpable influence on all of us," writes Oliver. "I remain excited about the potential for an even greater impact on future generations of artists as his work becomes more widely celebrated."
"Those relationships were super important to Terry," says Duckett. "The world knows of his artistic genius, but especially here at Penn, it was also relationships—Terry as a mentor, Terry as a professor, a colleague, and of course a creative person."—S.H.