Arts Videos for a Snow Day (or Not)
Whether you're home on a snow day or just want a few minutes without hearing the term "snow day," these arts videos are worth watching. Here's a quick tour of alumni- and student-related fare that recently hit the web.
First up, Jayson Musson GFA'11—a.k.a. "Ali G with an MFA"—created and wrote The Adventures of Jamel, a web comedy series that launched earlier this month. In the first episode, Jamel (dressed in a red track suit and played by James III) encounters a time-travel device and uses it for his first trip.
No stranger to video work, Musson also made these popular Art Thoughtz YouTube videos, and late last year, he exhibited Easternsports—a video collaboration with Alex da Corte—at ICA. A multilingual soap opera starring both artists, the piece was "equal parts Peter Greenaway and Jim Henson, David Lynch and Duck Amuck," according to an ICA statement. A few stills: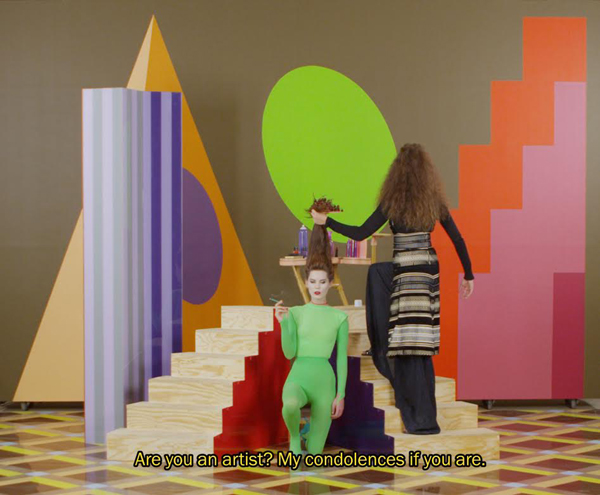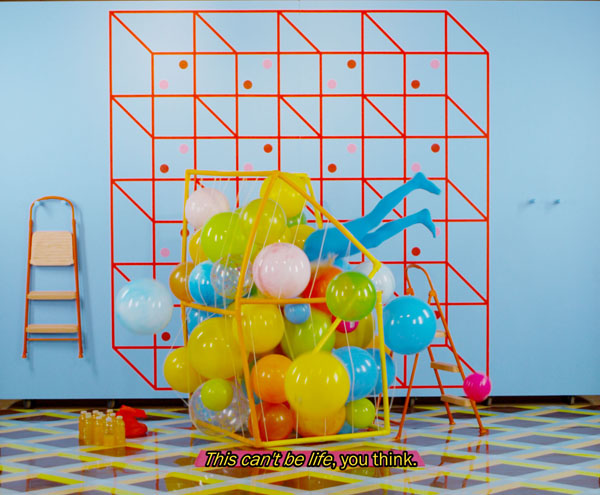 And here's a video preview of the piece:
Next on the tour of Penn-related arts videos, meet Brent Wahl MFA'06, a senior lecturer in photography and visual arts for the School of Design. This video offers a peek inside his studio and process:
Wahl won a 2014 Pew Center for Arts and Heritage grant and fellowship. To see more of his work, check out his web portfolio.
Finally, in the short-but-sweet category, here are the Shabbatones performing a Hanukkah choral piece at the White House's annual Hanukkah party last month:
A Shabbatones member told Penn News that the president and first lady were "very sweet and asked us how our finals were going."
A week before the Shabbatones sang for the POTUS, the Glee Club did, too, as part of the White House's Holiday Talent Program. (No video of that, though we're still hopeful that one might appear.)
—Molly Petrilla C'06