End of an Era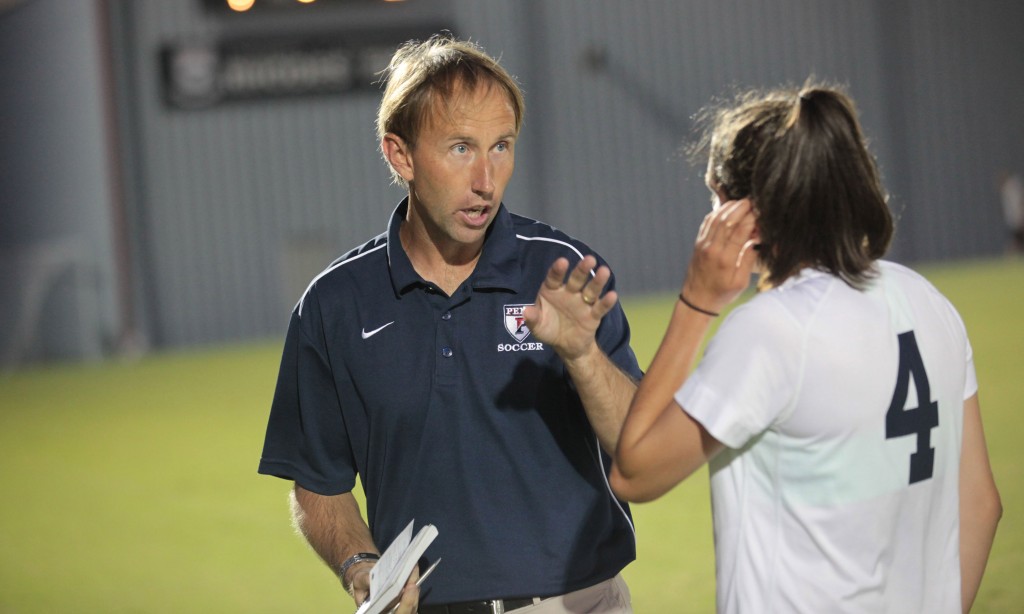 When Darren Ambrose arrived at Penn in 2000, the women's soccer team he was inheriting was in desperate need of some coaching stability.
Stability is certainly what it got. And a whole lot of winning, too.
After the program dealt with three different coaches in three consecutive seasons from 1998-2000, Ambrose remained at Penn for 15 years … until now.
On Friday, the school announced that Ambrose would be leaving to take over the head coaching position at Vanderbilt.
"Leaving Penn is the most difficult decision I have had to make to this point in my life," Ambrose said in a statement. "The student-athletes, the coaches and the administration have been a major part of my life, both professionally and personally, for the last 15 years. I will leave behind a huge part of me as I make the transition."
He'll also leave behind a culture of success.
The winningest coach in program history, Ambrose posted a 148-71-35 record and captured Ivy League championships in 2001, 2007 and 2010. And as a testament to his consistency, Penn never had a losing record in Ambrose's 15-year tenure and didn't finish lower than third in the Ivy League standings in the last six seasons.
Ambrose, a native of England, was also praised for the kind of student-athletes he brought to Penn. Per the Vanderbilt release, more than 80 percent of his players graduated with GPAs above 3.0, and Penn is the only Ivy League program that earned the NSCAA Team Academic Award in each of the last 14 years.
"We conducted an intensive national search and we are convinced that we have hired one of the best soccer coaches in the NCAA," Vanderbilt athletic director David Williams said in the release.
Very high praise.
Penn will now conduct its own intensive national search to try to find someone that can continue Ambrose's success … and perhaps stay at the school for 15 years too.
– Dave Zeitlin C'03