Arts Calendar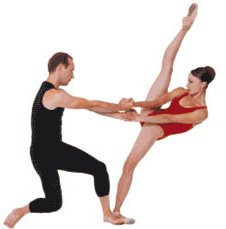 Annenberg Center
Ballet Boyz. Former Royal Ballet dancers Michael Nunn and Billy Trevitt, now TV stars in Britain, and their company perform Oct. 23-25 in the Zellerbach Theater, phone (215) 898-3900 for tickets.
Arthur Ross Gallery
Fisher Fine Arts Library 220 South 34th Street
Tues.-Fri.: 10am-5pm; Sat.,Sun.: 12pm-5pm
Viewpoints
Nine Faculty Photographers
August 28-October 5
Resurrection
Belkis Ayon 
(1967-99) Collographs from Cuba
October 10-January 4

ICA
118 South 36th Street
Wed.-Fri.: 12pm-8pm; Sat.,Sun.: 11am-5pm
Gillian Wearing: Mass Observation
September 4-December 14
Traces of Friday: Art, Tourism, Displacement
September 4-December 14
Virgil Marti: The Flowers of Romance
September 4-December 14
Strange Messenger: The Work of Patti Smith
September 4-December 7
see "Art"

The Morris Arboretum
Widener Education Center, 100 Northwestern Ave., Phila.
weekdays: 10am-4pm; weekends: 10am-5pm
(215) 247-5777
Julie Zigler: A Garden in Cut Art
September 6-January 5

Van Pelt Library 
Kamin Gallery
The Body as Evidence: A 20 Year Retrospective
The Photography of Candace diCarlo
October 10-January 27, Opening Reception: Friday, October 10, 5:30 p.m.
Penn Hillel
The Mosaic Works of Jonathan Mandell GFA'90
September 9-October 7
see "Profiles"

Penn Design
Charles Addams Gallery, 
200 South 36th St.
Mon.-Fri.: 10am-5pm
Typographically Speaking: The Art of Matthew Carter
August 28-September 19