The Second Chance Game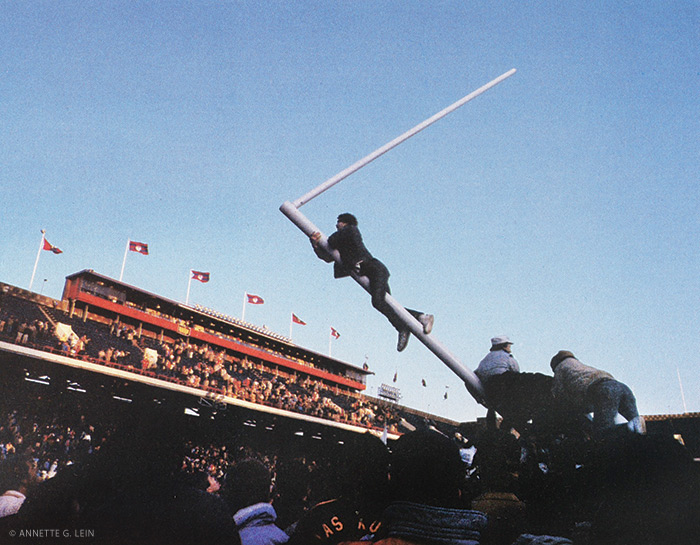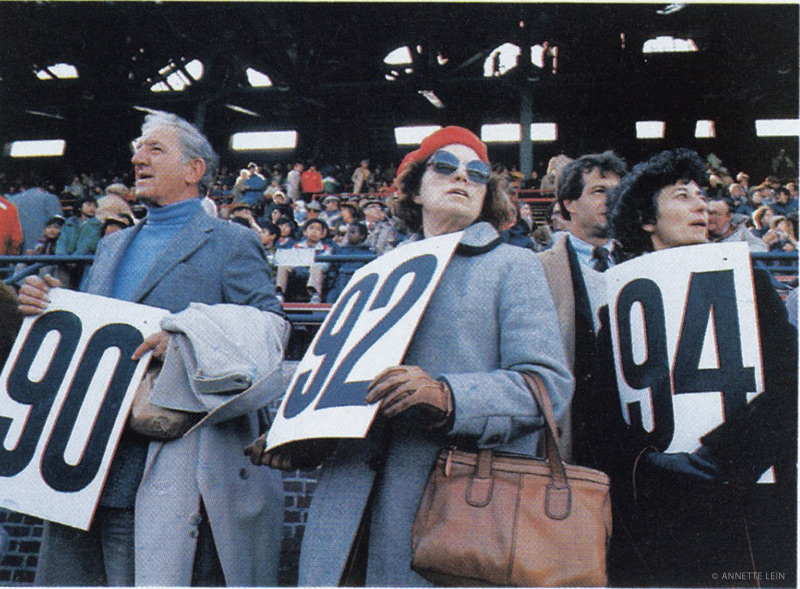 ---
Forty years ago, "the Pennsylvania Quakers made time stand still," according to the Daily Pennsylvanian's recap of one of the most memorable games in Penn football history.
Indeed, the game clock showed all zeroes before Dave Shulman W'84 drilled a game-winning 28-yard field goal in Penn's thrilling 23–21 victory over Harvard for the Ivy League championship on November 13, 1982.
Moments earlier, Shulman had missed a kick, appearing to cede victory to the visiting Crimson as time expired—and with it Penn's hopes of capturing an Ivy title for the first time in 23 years. It looked to be a brutal end to an emotional roller coaster that saw the Quakers blow a 20-point lead to fall behind 21–20 before Penn quarterback Gary Vura W'83 marched the team down the field in the last two minutes to set up the culminating drama.
But then: the sweet sight of a yellow flag on the field.
The referee had whistled Harvard for a roughing the kicker penalty for running into Shulman during his follow through. "The penalty is against Harvard! Do you believe this game? I don't!" exclaimed announcer Merrill Reese on the radio broadcast.
After Shulman made the most of his second chance, Penn fans poured onto the field to celebrate an unbelievable turnaround for a program that had won only two games combined during the previous three seasons. "They mobbed the players," the Gazette reported in December 1982. "Shulman was lifted into the air. [Head coach Jerry] Berndt hitched his fingers into the waistband of one of his players for protection but was soon aloft. … Fans climbed the goal post at the west end of the field, forced it to the ground after some prolonged and giddy whirling, broke it, then carried it to the South Street Bridge, where they pitched it into the Schuylkill River." —DZ