School's In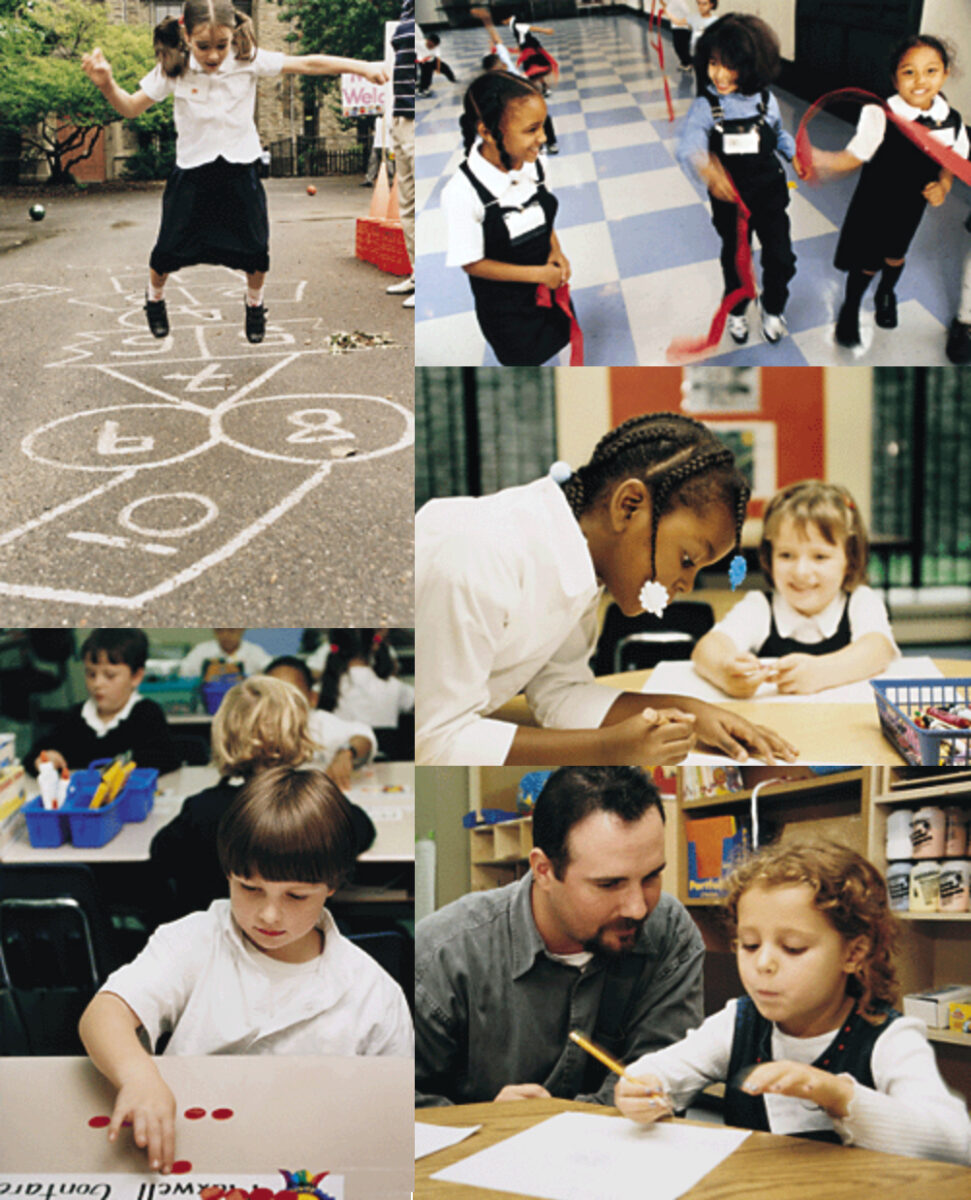 It still doesn't have a name, but the Penn-assisted public school opened in September. Here are some pictures, plus a talk with Principal—and Penn alumna—Sheila Sydnor. 
By John Prendergast | Photography by Candace diCarlo
---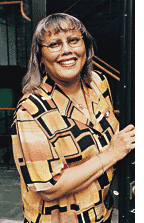 "I think it's a principal's dream to be the first administrator of a brand new school," says Sheila Sydnor CW'74 GEd'97. "You get to see it from the beginning."
      Sydnor's dream—and that of a lot of other people on Penn's campus and in West Philadelphia who'd been working toward it for three sometimes-contentious years—came true this fall when the University-Assisted Pre-K-8 Public School opened its doors to about 80 kindergarten and first-grade students.
      It was 1998 when the University announced a partnership with the School District of Philadelphia and the Federation of Teachers to create a new public school as a key element in efforts to revitalize West Philadelphia, pledging up to $700,000 in annual funding for 10 years. Though the plan enjoyed support in many quarters, there were disputes over the boundaries of the "catchment area" to be served and the potentially negative impacts on other local schools. Despite those issues, which were resolved last year ["The Community's Schoolhouse," September/October 2000], and construction delays, the school's September 2001 opening was as originally scheduled.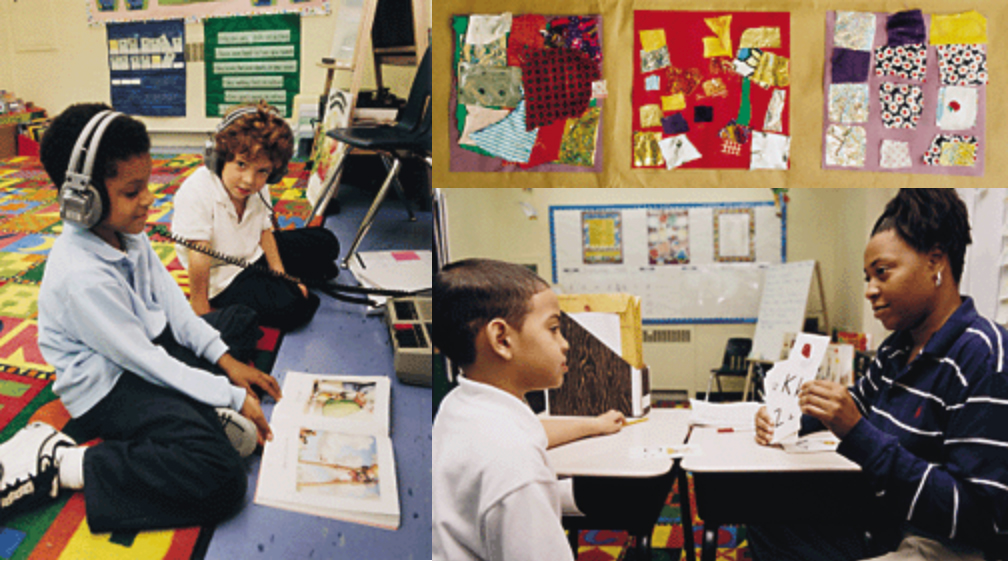 Plans call for starting a fifth-grade class next year, then adding classes each year as pupils progress to reach an enrollment of 700 students by 2005. For this year, the school is housed in the oldDivinity School building at 42nd and Locust streets, but by next September Sydnor expects to be in an adjacent new structure, currently under construction—by which time they also hope to have decided on a name.
      Sydnor, who was selected as principal of the school in late May after a national search, grew up in West Philadelphia and attended Hamilton Elementary, Sayre Junior High, and West Philadelphia High School. "I had a good schooling," she recalls. "I had great teachers. I remember a lot of them. My experiences were very good and very rewarding."
      After graduating from Penn with a major in education, Sydnor began teaching in Philadelphia public schools. In her 25 years as a teacher, she experienced both the move to "open" classrooms and more experimental educational methods and the reverse-pendulum swing in more recent years toward a "back-to-basics" approach—exemplified by the requirement that public-school students wear uniforms. At the Penn-assisted school, that means white shirts and navy-blue pants and skirts.
      "We never had uniforms when I came through, but there still was some type of dress code—there were certain things you could not wear," such as jeans, Sydnor says. "I think the uniforms are great. It makes it easier for parents. It's a little difficult at times when they're all together to figure out who's who because they all look alike now, but we don't have the discussions or the conflicts about who has on what."
---
Previously, Sydnor was for nine years principal of the M. Hall Stanton Elementary School. "It's an inner-city school in North Philadelphia" with "plenty of challenges," she explains. "We tried to make sure the students achieved, that they had everything they deserved to have, that it was equitable. That was our goal—to make sure that we could compete with suburban school districts and other schools throughout the city."
A major attraction of the new school was the opportunity to "have a lot of input into the design," Sydnor says, including the ability—rare in the School District of Philadelphia, where principals do not have control over personnel—of site-selecting a teaching staff. "We had to bring a team of people together—Penn was involved, the school district and the Philadelphia Federation of Teachers, and parents—on a committee to select a staff for the new school. That was different," she says.
As it turned out, of nearly 100 applicants all the successful candidates came from within the district except for the art teacher, Sydnor says, adding that this was an "accolade" to the district and not special preference. "During the interview process, their knowledge-base far exceeded those coming from outside the school district."
Besides providing $1,000 per student in financial support for the school, Penn is also contributing its expertise in a variety of ways. "We meet every week, and the collaboration with Penn, as well as the school district and the Federation of Teachers, has been great," says Sydnor. "Penn has been in the planning process throughout. We rely on their research for educational materials."
The resources available to the school are "far-reaching," she adds, from Children's Hospital of Philadelphia (CHOP) offering help to parents of students who may not have health care to professional-development support for the staff. In the spring, they expect to involve student teachers and tutors from the Graduate School of Education, graduate-student language tutors for non-English speaking students, and a student nurse to work with the school nurse and counselor. In another effort, the University has agreed to provide training for school staff in the various cultures of the student population—which is extraordinarily diverse, with almost 20 countries represented.
Families at the school include those with parents who are affiliated with Penn as professors, students, or staff, as well as who work elsewhere but live in the catchment area for the school. (Full disclosure: One of those Penn affiliates is the Gazette's art director, Cathy Gontarek, whose son Max attends the school).
The school year began for first-graders on September 7. Four days later, students were sent home early when the district closed schools at noon following the terrorist attacks on the World Trade Center and Pentagon. The first time that both kindergartners and first-graders were in school was on the 13th. "It was great," says Sydnor. "The children were happy to be here. They left happy. The parents were happy. It was a great experience."