Return to Sender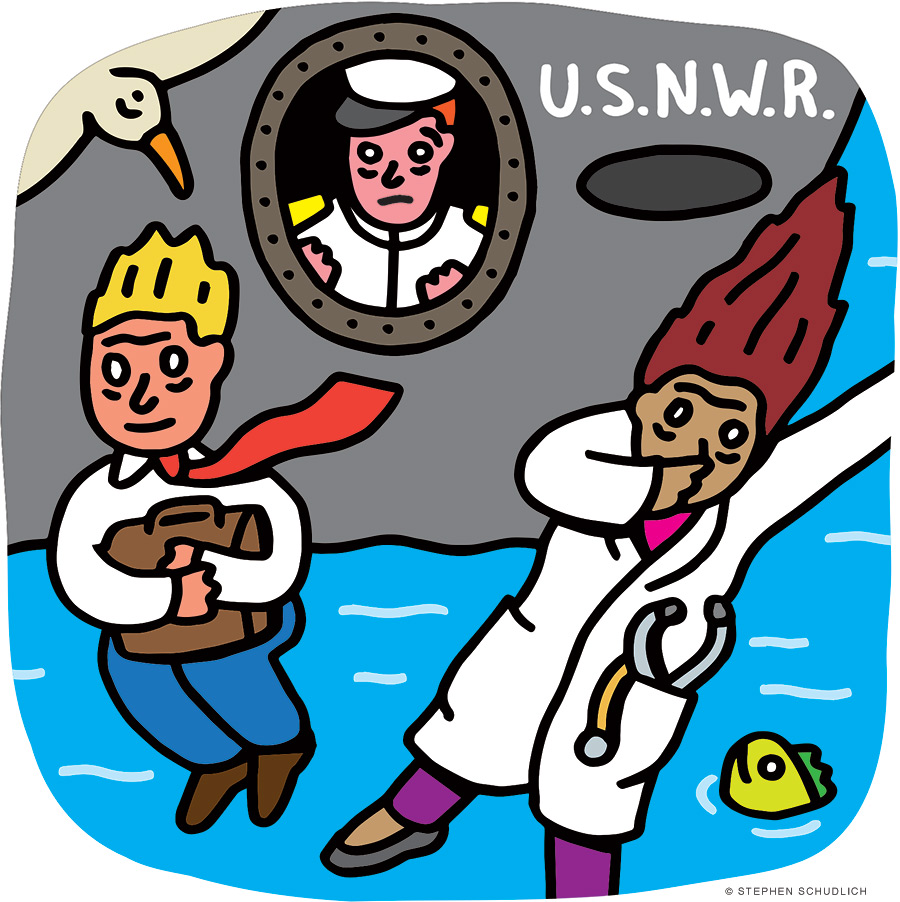 Penn's law and medical schools join the elite exodus from U.S. News & World Report's university ranking system.
---
Some of the top-ranked professional schools in the nation are tired of the system that ranks them.
On January 24, Penn's Perelman School of Medicine declared that it would stop contributing data for U.S. News & World Report's annual medical school rankings. Perelman Dean Larry Jameson's announcement came almost two months after Penn's Carey Law School withdrew from U.S. News's law school rankings.
Both schools had been ranked No. 6 in their respective fields, and both announced their exit from U.S. News's process shortly after their peer institutions had done the same. Yale Law kicked off the action in November, spurning a No. 1 ranking after losing patience with a "profoundly flawed" system that Yale Law Dean Heather K. Gerken charged with "disincentiviz[ing] programs that support public interest careers, champion need-based aid, and welcome working-class students into the profession," thereby "undermining the core commitments of the legal profession." Nine of U.S. News's top 14 law schools followed suit within roughly two weeks. An unsigned announcement from Penn called U.S. News's methodology "unnecessarily secretive and contrary to important parts of the Law School's mission, including Penn Carey Law's increasing investment in need-based financial aid and public interest lawyering. We have directly and frankly shared these concerns with U.S. News and hope they will consider significant and meaningful changes in how data are calculated and published."
Among medical schools, No. 1 Harvard set off the flurry of defections on January 17. Stanford, Columbia, and the Icahn School of Medicine at Mount Sinai quickly followed Harvard out the door, along with Penn.
"We reached the decision to end our participation not because of concerns that these rankings are sometimes based on data that can be inaccurate or misleading," Jameson explained, "but because the rankings measure the wrong things." He specified an overly narrow focus on the grades and test scores of matriculants at the expense of "other personal qualities, including creativity, passion, resilience, and empathy," which also "predict promise" of "transformative physicians, scientists, and leaders." He also objected to U.S. News's "heavy weighting on federal research funding," calling it "another area where we excel" but noting that "medical schools vary widely in their research emphases and in their organizational structures, making comparisons difficult."
The disaffected schools have little control over U.S. News's process, which relies on a mix of publicly available information and school-supplied data, including each institution's assessment of its peers. That subjective measure of reputation has significantly influenced rankings over the years and is among the information that will no longer be supplied by Penn Carey Law and the Perelman School of Medicine. U.S. News may of course elect to continue ranking the schools anyway, albeit on a playing field imbalanced by the absence of previously significant data.
Citing an interest in transparency, both schools pledged to make some of the data previously shared with U.S. News easily accessible. As of the end of January, Penn Carey Law's admissions website contained statistics on the GPA and LSAT scores of the most recent entering class, along with demographic data and information about financial aid through programs like the Robert and Jane Toll Public Interest Scholars Program, created by the late Robert Toll L'66 and his wife Jane Toll GEd'66 ["Gazetteer," Nov|Dec 2020]. The Perelman School's admissions website featured similar information, as well as a breakdown of the Class of 2022's post-graduation medical and surgical specialties.
January found U.S. News scrambling to limit the damage to its lucrative rankings franchise. The company's leadership sent a letter to law deans pledging to change their methodology in some respects. But schools—Penn included—did not appear to be clamoring for reentry by month's end. —TP