Remembering 'The Cool Ghoul'
In the 1950s and '60s, it wasn't unusual to turn on your TV late at night and find a horror host glowering back at you, introducing B-rate scary movies. One of the most famous of those hosts—someone who shows up on best-of-the best lists and in histories of the art form—was a Penn student long before he became "the Cool Ghoul."
John Zacherle C'40, who died this past October at age 98, hosted horror movies for Philadelphia and New York TV stations through the '50s and '60s—first as "Roland," then "Zacherley."
[youtube height="HEIGHT" width="WIDTH"]https://www.youtube.com/watch?v=6f7ad5QmGU0[/youtube]
Zacherle had already finished his English degree at Penn and returned from fighting in World War II when he got into acting. He joined Stagecrafters in Chestnut Hill—a local repertory group founded in 1929 and still active today—and dabbled in radio announcing.
In 1954, he wound up on a western serial, "Action in the Afternoon," broadcast live from WCAU-TV in Bala Cynwyd. Over several years, Zacherle worked his way up from bit parts to bigger ones.
"It was a Western and kind of crazy," he told New York magazine of "Action" in 1978. "Everything would go wrong. Horses would run away. Nobody knew how to ride a horse anyway. Everything was live in those days, so we'd stand in the set which was a parking lot outside the studio, hitch our horses up, walk in the door casually…then run like crazy across the lobby and into the studio for the interior shots."
In one "Action" episode, Zacherle played an undertaker in a long black coat. The coat returned in 1957 when the station asked him to host "Shock Theatre." As Roland, he shared a crypt with his never-seen wife and his lab assistant, Igor.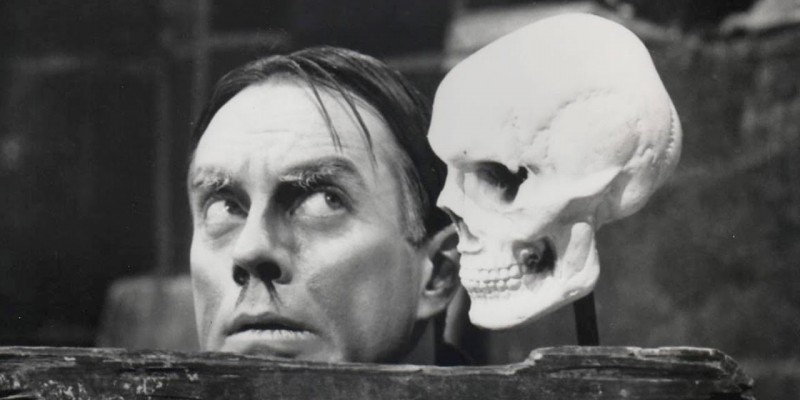 Though he was introducing scary movies in a spooky outfit and ghoulish makeup, Zacherle's job wasn't actually to frighten people. He presented comedy gags and parodies between movies, and even inserted himself into the actual films. "I don't know of any [horror] host that was trying to be scary," he told USA Today in 2007. "We were just making fun of the movies, and it struck kids just right."
Indeed, "Shock Theatre" was a hit with adults, but even more so with kids. At one point, according to Zacherle's website, more than 800 Roland fan clubs existed in Philadelphia. Kids walked around the city in black buttons that said "I like Igor."
The show continued through 1958, which was also the year Zacherle became a recording artist. His rock/novelty song "Dinner with Drac" cracked the Billboard top ten and landed him an appearance on "American Bandstand."
[youtube height="HEIGHT" width="WIDTH"]youtube.com/watch?v=34hJZHcqNZM[/youtube]
In 1959, Zacherle moved to a New York station and "Roland" became "Zacherley" (a more obvious pronunciation of his own last name) in the new show "Zacherley at Large." The format stayed the same, with Zacherle injecting himself into old horror films.
He moved on to host "Chiller Theater" as "The Cool Ghoul" in 1963. Through jobs as a radio DJ, a teen dance show host, and the occasional acting or voiceover gig, he remained on the horror scene (and beyond it), on and off, for the rest of his life.
[youtube height="HEIGHT" width="WIDTH"]https://www.youtube.com/watch?v=4lJgDL11lUk[/youtube]
In his later years, Zacherle made appearances at horror expos, including the Chiller Theater Toy, Model and Film Expo in New Jersey. (His friend told the Philadelphia Inquirer that "every time we go [to expos], he draws the biggest crowds…At one convention two years ago, Pee-wee Herman came in and bowed down to him.")
The Broadcast Pioneers of Philadelphia inducted John Zacherle into its Hall of Fame in 2010:
[youtube height="HEIGHT" width="WIDTH"]youtube.com/watch?v=G1JtXRXvXFc[/youtube]
—Molly Petrilla C'06