Reality Light
As a writer and cast member in Mask and Wig, Penn's all-male comedy troupe, Mark Cronin EAS'86 learned an important lesson: "You better say something funny or you could really be torn to shreds."
It's a principle he applies in his current life as an executive producer—and one that's helped him create some of the most amusing reality shows on TV. In fact, Cronin says he's developed many of VH1's popular "celebreality" programs, including The Surreal Life, Flavor of Love, and My Fair Brady, by "sitting around saying, 'Wouldn't it be funny if …'"—just as he did while writing for Mask and Wig.
"We're one of the few people in the world doing reality TV for comedic purposes," he says of his company, Mindless Entertainment. "In general, reality is a very serious business. Our shows take all that and turn it on its head. It's really all about these fun characters."
Cronin's career hasn't always been about laughs, though. At Penn, he majored in chemical engineering because "everybody I knew who went into the arts was starving." A job with a filtration, separations, and purifications company followed, and for the next five years, Cronin worked on Long Island as an applications engineer.
"It was horrible," he recalls. "I decided I had to make a switch—I had to get out."
He began writing jokes for Nickelodeon's nightly newsbreaks, and was soon making more money for his jokes than his engineering. But when Cronin decided to look for a full-time job in the entertainment industry, he discovered that his Penn degree wasn't quite as useful as he thought. "Saturday Night Live wouldn't hire me because I wasn't from Harvard," he says. "Same with David Letterman." Instead, he sent sketches to a small-budget comedy show in New Jersey starring Howard Stern and, after a few months, the executive producer agreed to hire him.
Stern was "fantastic to me and very encouraging," recalls Cronin, who soon branched out to producing as well as writing for the show.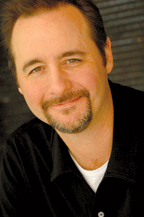 In 1993 Hollywood called, and Cronin moved to Los Angeles to pursue a job as head writer for MTV's popular dating-game show, Singled Out. After one season in that role, Cronin found himself running the show for the next few years. "From then on, I've been a show runner, meaning the head creative person and the head business person," he says.
Over the last decade, Cronin has been the mastermind behind a variety of game shows, all of which center on comedic premises: Beat the Geeks, Extreme Dodgeball, and The X Show, to name a few. Most recently, his reality shows have reigned supreme on VH1. One of them, Flavor of Love, became the highest-rated show in the channel's history.
Flavor of Love—a Bachelor-inspired reality dating show—placed rapper William "Flavor Flav" Drayton in a house with an assortment of beautiful and bizarre women ["Profiles," May|June 2006]. Though spin-offs including Flavor of Love II, I Love New York, and Flavor of Love Girls: Charm School have followed, Cronin says the original Flavor is his favorite of the shows he's engineered because it was "the most pure."
"Just about everything that comes out of Flavor Flav's mouth is outrageously funny," he adds. "He's great television. He lives in the show—he has no trouble shutting himself off from the rest of the world."
That last point raises an interesting question, though: Just how real is the "reality" Cronin produces?
"Everything that happens is a true story," he says. But before that story can unfold in front of millions of viewers, he first develops what he admits is "a completely absurd situation."
"We take people out of their real lives and put them in a fantasy land without their cell phones, computers, family members—the whole thing is completely artificial. But once the people are in the house and faced with this ridiculous challenge … we don't write a script. We set up a playground and then we let the kids loose in recess."
Still, Cronin admits that he deliberately looks for laughs, setting up wacky situations to enhance the storylines he's seen develop between a show's stars. For example, in Ron Jeremy's autobiography, The Hardest (Working) Man in Show Business, the porn star and Surreal Life 2 cast member claims that Cronin urged him to invite some friends to the house. When Jeremy replied, "Oh sure … I'll invite over some guys I know from Harvard and Stanford," he says it was clear those weren't the type of friends Cronin had in mind.
"There are decisions we make that drive the story," Cronin explains. "To do that, we have to know what characters are developing. We have to understand the internal politics of the house."
To comprehend these D-list celebrity nuances, Cronin and his team actually move into whatever location the show is filming in, spending anywhere from 12 to 26 days filming a season. Two months of editing follow, during which time the storylines are streamlined and funny footage found.
"The people inside the show take it very seriously, and that's great," he says. "But when we edit the shows, we do it as if the audience wants to be entertained by great characters and hear a good story. Our shows deliver on a comedic level, and they deliver on a really good story level. It's classic Drama 101."
Cronin doesn't seem likely to stray from the drama-inside-a-comedy formula he's perfected anytime soon, as evidenced by his current projects, Rock of Love—a dating show starring the lead singer of Poison—and a competition titled America's Most Smartest Model.
And that's fine with him. As he explains: "The product I make is so much more fun to me now than when I was designing gas filters. Now I'm designing ridiculous, outrageous TV episodes instead."
—Molly Petrilla C'06