President's Prizes
In late March, Penn President Amy Gutmann announced the winners of the 2017 President's Engagement and Innovation Prizes. Four groups comprising a total of eight seniors will each receive $100,000 in funding to undertake post-graduation projects that make a positive, lasting difference in the world. Eighty seniors submitted applications for the prizes. Here are this year's winners.
President's Engagement Prizes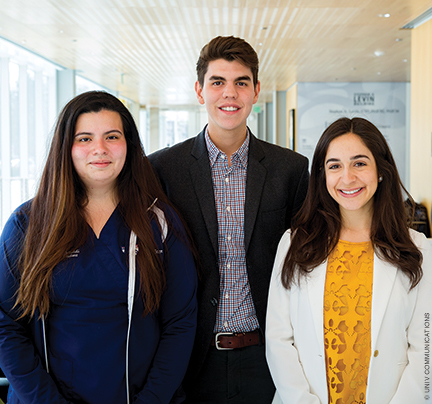 Lanzando Líderes
Alexa Salas C'17, Camilo Toro C'17 and Yaneli Arizmendi Nu'17 will design a community-based bilingual after-school program for Latino high school students in South Philadelphia. They aim to bridge educational disparities and help students develop self-efficacy to reach their goals. The team is being mentored by Toni Villarruel, the Margaret Bond Simon Dean of Nursing.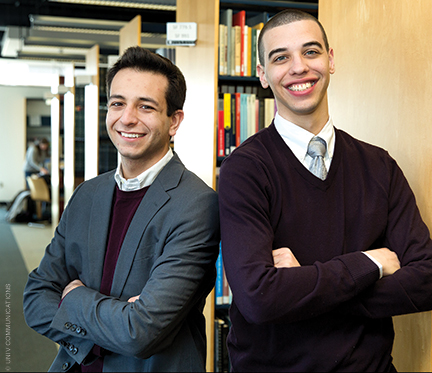 Homeless Health and Nursing: Building Community Partnerships for a Healthier Future
Marcus Henderson Nu'17 and Ian McCurry Nu'17 will integrate innovative healthcare case management into the current program of homeless services offered by the Bethesda Project, a Philadelphia-based nonprofit that provides proactive case management and housing services to the homeless population. The project seeks to decrease health disparities and increase access to high-quality, person-centered healthcare for this underserved population. They are being mentored by Terri Lipman , assistant dean for community engagement and the Miriam Stirl Endowed Term Professor of Nutrition in the School of Nursing.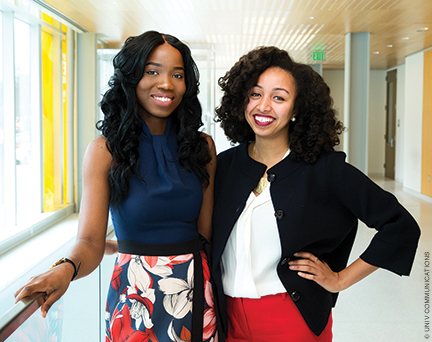 Project Y.V.E.T.A.
Antoinette Zoumanigui C'17 and Selamawit Bekele C'17 are spearheading Youth for Vocational Education and Training in Agriculture, a school for marginalized Senegalese youth known as Talibés. In partnership with the Senegalese Ministry of Agriculture, they will provide these children with an education focused on improving numeracy and literacy skills while also providing technical training in agriculture and agri-entrepreneurship. They are being mentored by Cheikh Babou , associate professor of history.
President's Innovation Prize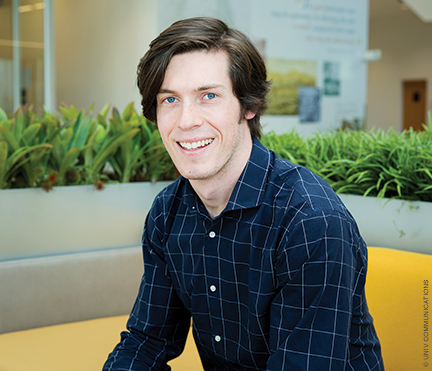 SolutionLoft
William Fry C'17 W'17 will use the prize as a catalyst for SolutionLoft, a company that he co-founded in 2016 that aims to bring the power of software creation to everyone, regardless of technical skills or income level. SolutionLoft has designed a proprietary code engine that enables code to be re-used, streamlining the development process. Fry is being mentored by Jeffrey Babin , associate professor of practice in mechanical engineering and applied mechanics.