Pieces of the Old Palestra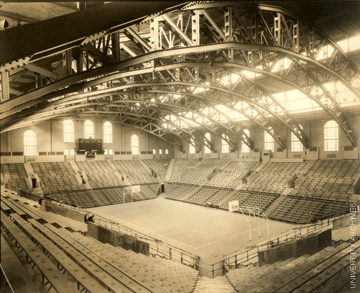 Quaker fans who hallow the Palestra as the Cathedral of College Basketball can now own a piece of its historic floor. When the building got a hardwood upgrade last year, the athletics and alumni-relations departments came together to preserve the old one, cutting it into sections to keep for another use. Now some of it's for sale, refashioned into mementos: pens, picture frames, cufflinks, and bottle openers.
For William Roth, the campaign director for the athletics department, one of the goals was to recycle, "rather than just tossing out the old floor and moving forward with the new," he says. "In some ways, it's the best form of adaptive reuse."
The most recent playing surface was of 1980s vintage, but some of the wood bordering the court was original, dating back to 1927.
"It's a way for people who never got to play on the floor to feel like they were a part of that Penn magic," Roth says.