PennDesign Takes Up Residence
Penn's Master of Architecture students have been designing and building pavilions for the last several years as part of an annual challenge—and now one of those pavilions has traveled 150 miles north to Garrison, New York, where it's on view until mid-November.
The outdoor exhibit concludes PennDesign's yearlong artist residency at Manitoga—the house, studio and 75-acre property of mid-century designer Russel Wright, who died in 1976.
Andrew Saunders, a PennDesign associate professor of architecture, launched the annual "pavilion project" when he came to Penn three years ago. First-semester architecture students split into small groups to design and build a pavilion—which in this case means five-foot-cube parameters and inexpensive materials like flashing or furniture foam. They have five weeks to do it.
"It's a handshake project where the students get to know each other," Saunders says, "and it's kind of become a rite of passage."
PennDesign faculty judge the pavilions and pick one design for students across the program to refine, rebuild larger and with better materials, and install on campus the following semester. Last year's winner eventually lived outside the Louis Kahn-designed Esherick House in Philadelphia. This year, the winning pavilion headed to Manitoga.
Allison Cross, Manitoga's executive director, says that Penn's pavilion project echoes Russel Wright's own passions. She notes that for Wright, Manitoga was about "design, experimentation, innovation and celebrating power of place."
After buying the Hudson River Valley property in 1942, Wright never stopped working on it. "For him, it was a design problem and process," Cross says. "The site served as his muse for over 34 years. Manitoga's goal is to continue to use the site as a canvas for artists and designers working today."
After careful deliberation and two full days of student-propelled installation, the PennDesign pavilion appeared next to the property's waterfall and quarry. "It leaps up and it spreads out, and I think it embraces the landscape in a joyful way," Cross says.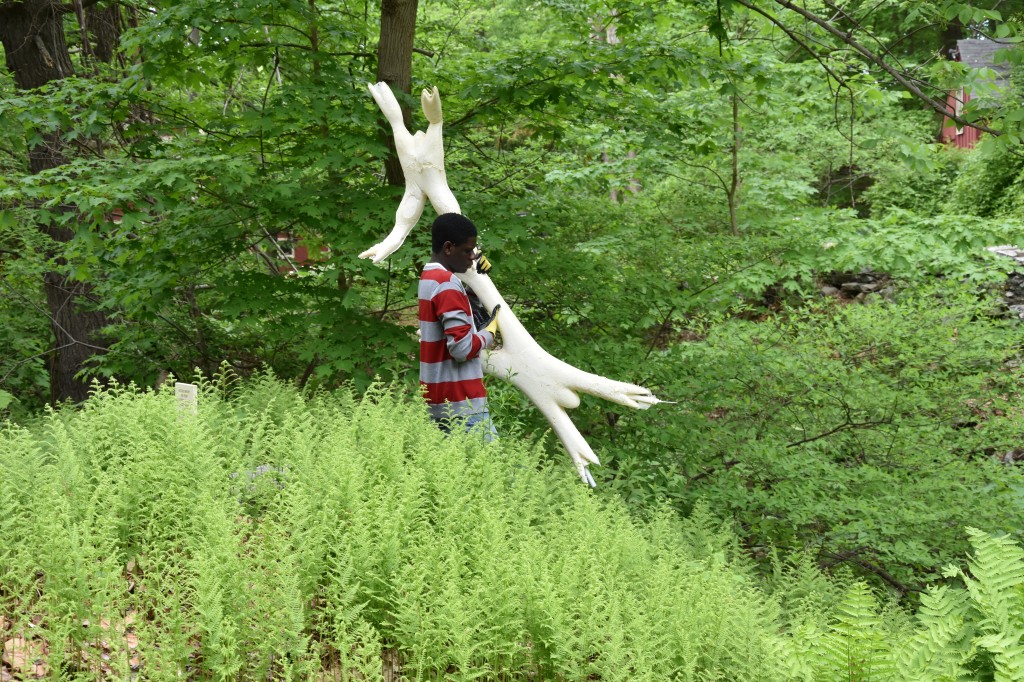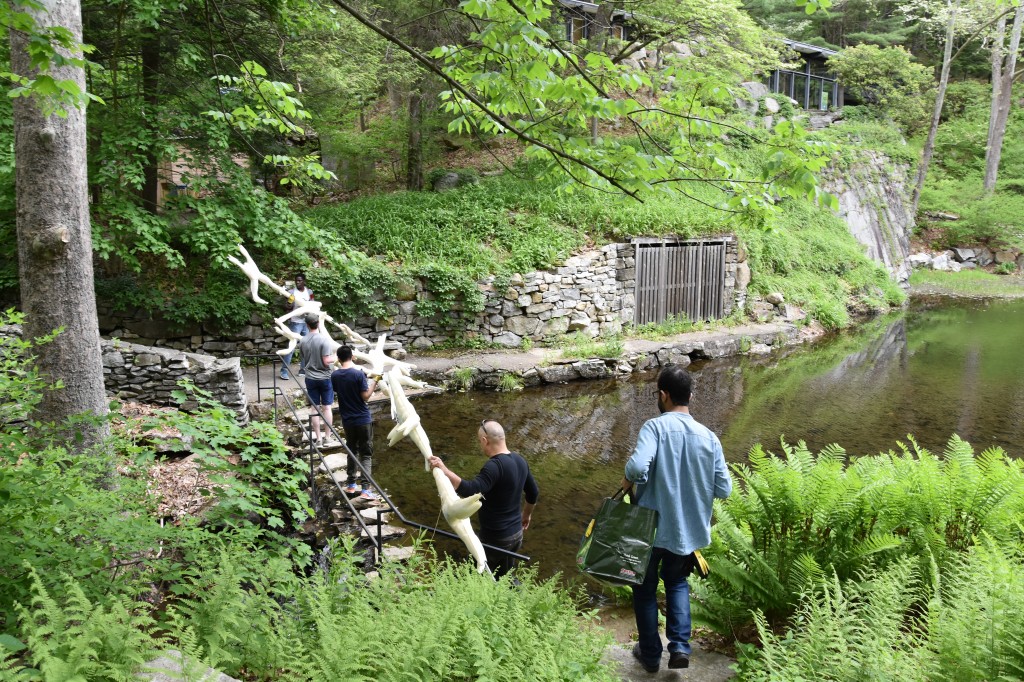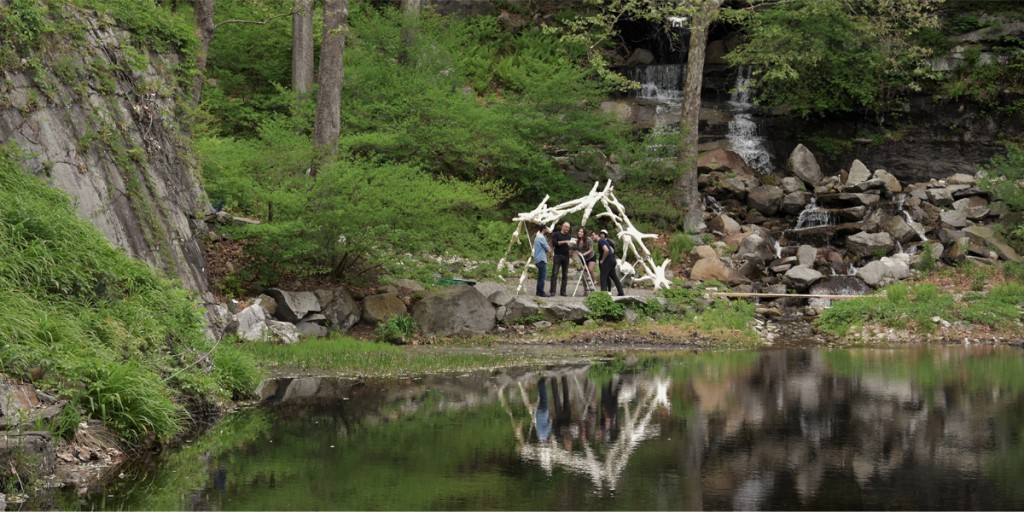 She says that so far visitors have been "intrigued" by the new addition. "Most people think of a pavilion as a small building, maybe a gazebo," she adds. "What they come upon [here] is extremely sculptural and playful—and that's a surprise. The people who have seen it thought that it was lyrical and experimental."
As Manitoga's tour season begins, the nonprofit is also installing 12 two-by-three-foot prints of other winning student entries from the PennDesign pavilion competition.
"I think it's unprecedented that an institution would put so much faith into a student project that they'd sponsor them as artists in residency," Saunders says. "It's really an incredible honor for us."
—Molly Petrilla C'06