On the Horizon
As Penn prepares for a limited in-person Commencement and a full return in the fall, here's a look at what most of us have been missing.
---
---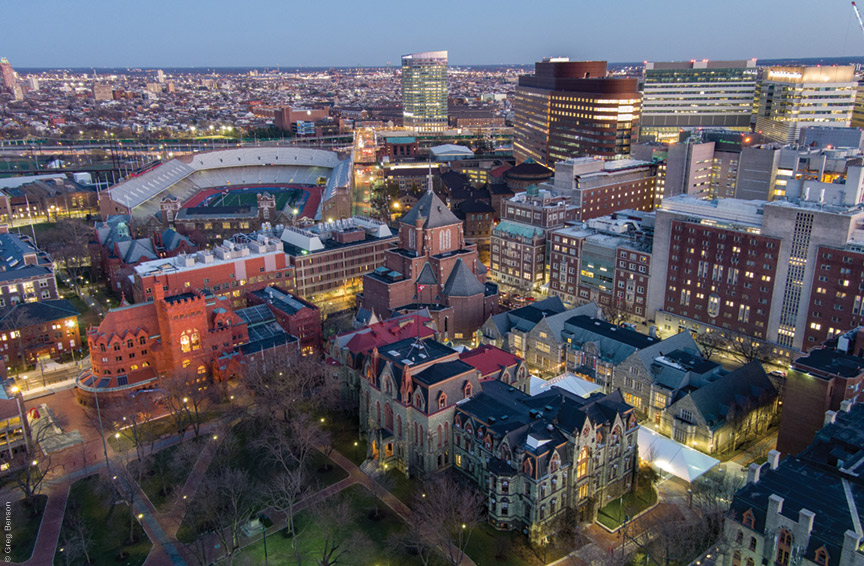 ---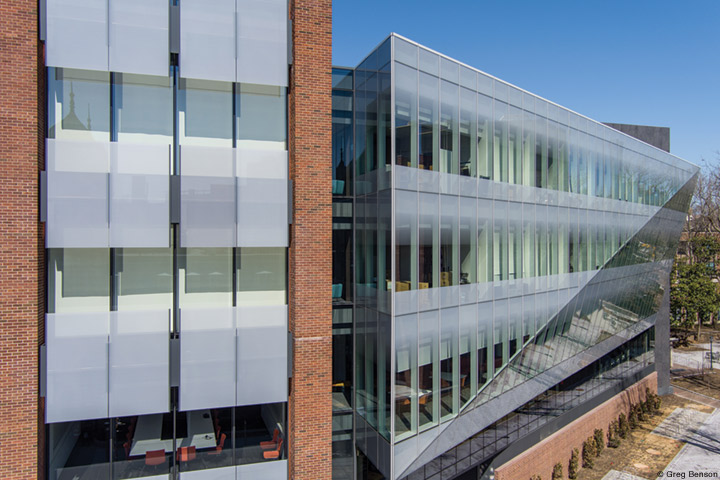 ---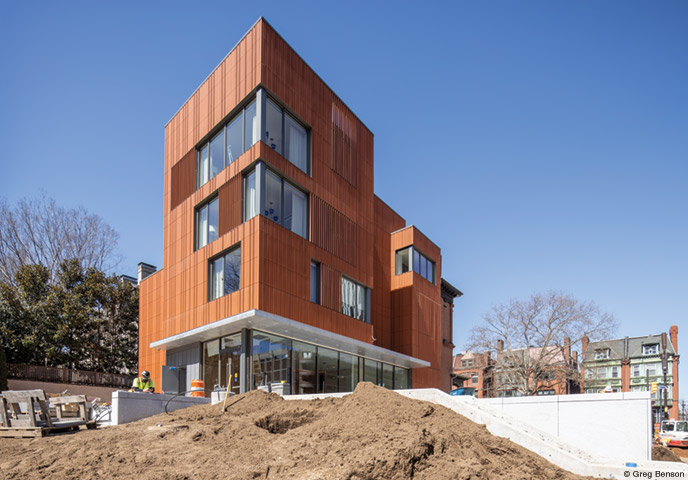 ---
Do you miss strolling down Locust Walk? Taking photos beside the Benjamin Franklin statue? Marveling at new buildings that have gone up, or revisiting old ones that have passed the test of time?
Even as some students have migrated back this semester, COVID-19 has dramatically altered University life over the past year and curtailed opportunities to enjoy campus for students and alumni alike.
Perhaps these photos, offering a snapshot of Penn this March—one year after it first closed due to the pandemic—will help alumni who have kept their distance feel more connected.
Or perhaps it's the hope that can be gleaned knowing that a return to normalcy may be on the horizon.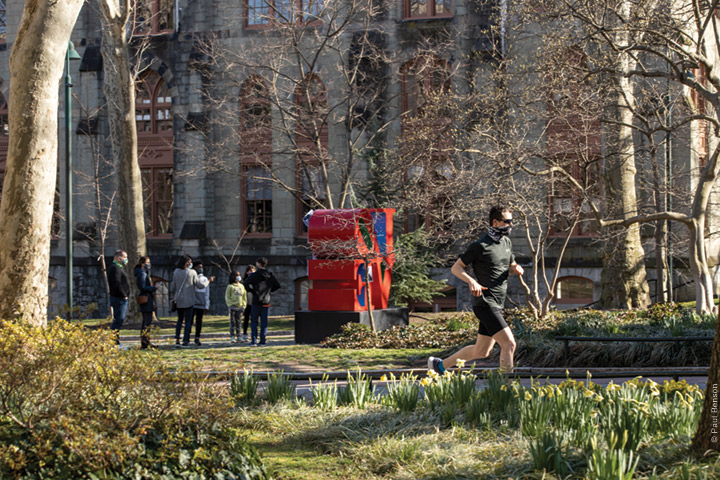 ---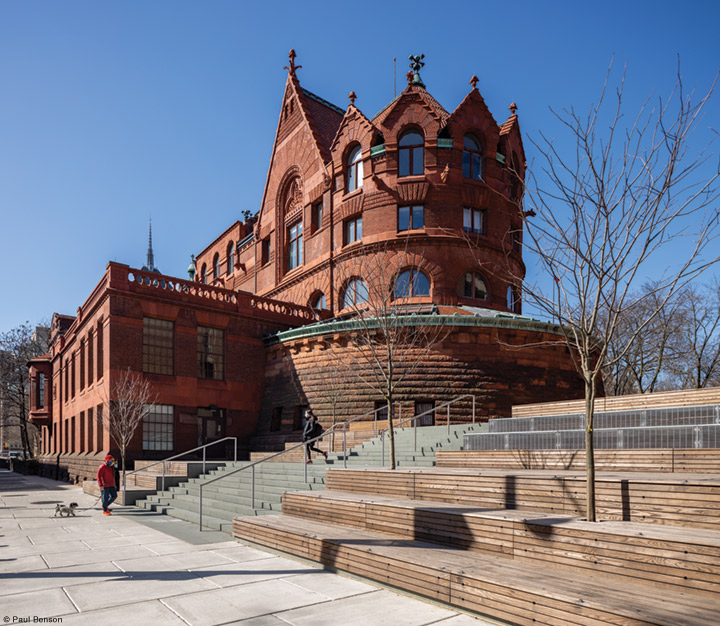 ---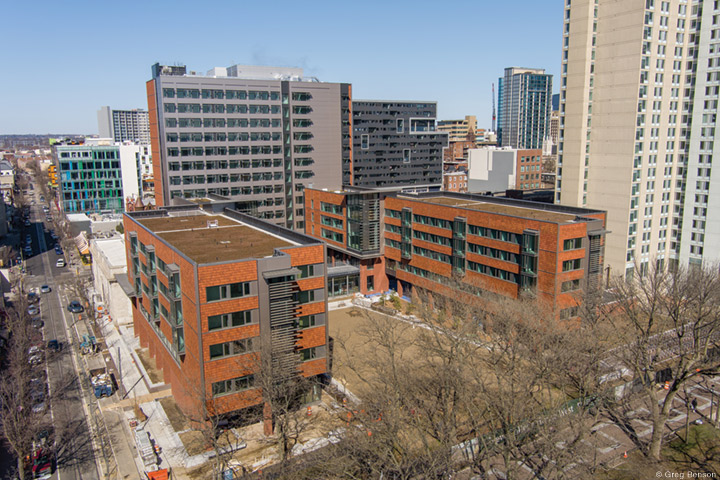 ---
In mid-March, citing the widespread distribution of the COVID-19 vaccine and other safeguards in place, the University announced the "return to an in-person teaching, research, and residential environment for the fall of 2021," barring any "unpredictable turns" in the pandemic.
Also contingent upon the trajectory of the pandemic, the University announced plans to "hold one limited in-person undergraduate Commencement ceremony at Franklin Field on the morning of May 17," with philanthropist Laurene Powell Jobs C'85 W'85 serving as the Commencement speaker.
The ceremony will include academically eligible seniors who have abided by Penn's asymptomatic testing protocol during the semester. But family and friends of the graduates, as well as graduate and professional students, will not be able to attend. (The University will broadcast a livestream at commencement.upenn.edu. All other graduate ceremonies will be presented virtually, and the initial plan to hold a separate in-person ceremony for the Class of 2020, whose Commencement last year was entirely online, has been put off.)
Between those restrictions and the fact that Alumni Weekend will again be held virtually, from May 14–15, it will be a much quieter campus than it usually is this time of year—as we all eagerly await the day when photos capture a University buzzing with activity once again. —DZ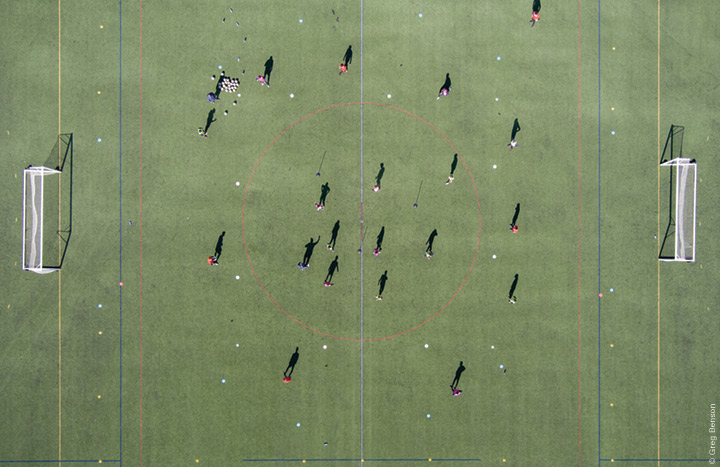 ---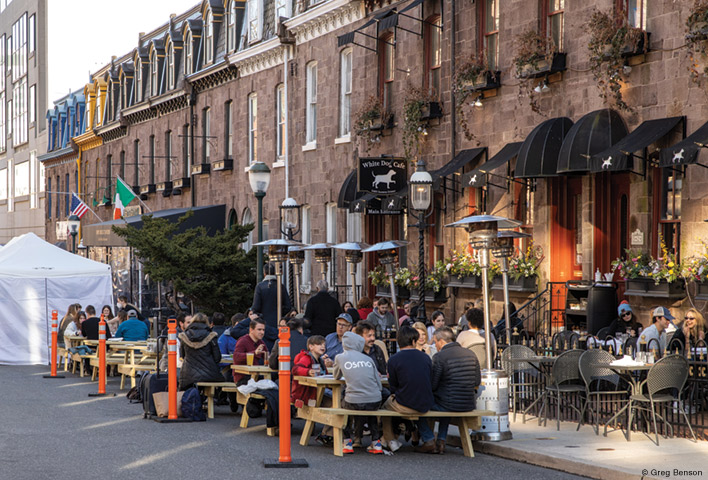 ---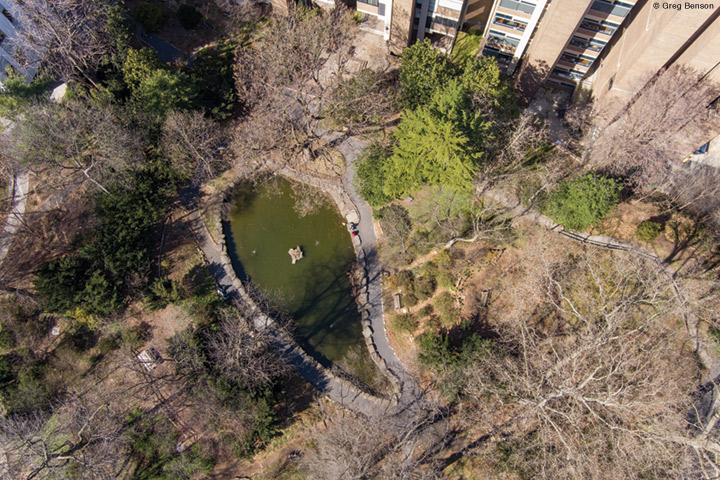 ---