New Dean at Annenberg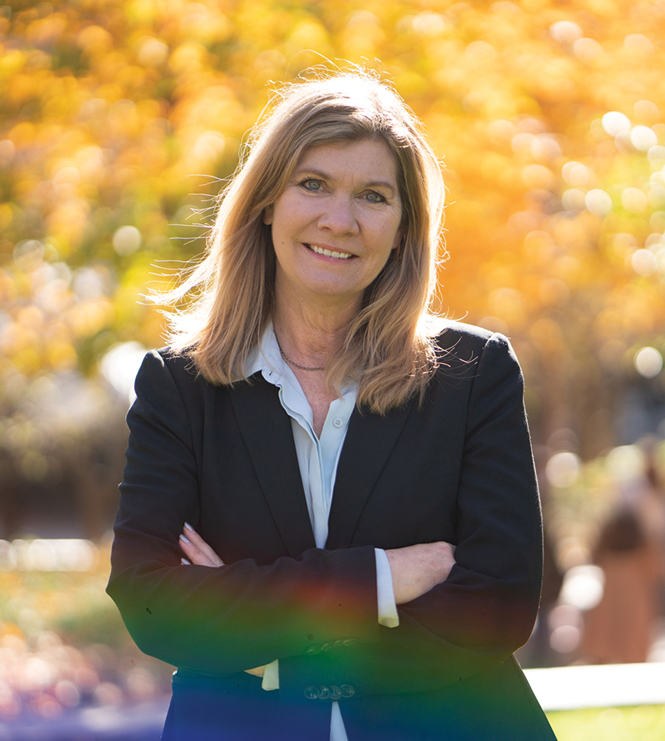 Sarah Banet-Weiser has been named dean of the Annenberg School for Communication, effective August 14.
The Lauren Berlant Professor of Communication at Annenberg, Banet-Weiser is the founding director of the Center for Collaborative Communication, a partnership between Penn's Annenberg School and the USC Annenberg School for Communication and Journalism, where she was a member of the faculty for 19 years and served in administrative roles. She was also head of the London School of Economics and Political Science's media and communications department from 2018 to 2021.
In the announcement, Penn President Liz Magill called Banet-Weiser a "visionary leader and a deeply respected voice in the field of communication … [whose] record of accomplishment and leadership makes her the ideal person to lead Annenberg into its next era of excellence."
Banet-Weiser's discipline-crossing research focuses on how women, communities of color, and youth use media and engage in politics. She's written or edited eight books, most recently coauthoring Believability: Sexual Violence, Media, and the Politics of Doubt (2013), which explores the convergence of the #MeToo movement and the crisis of post-truth.
A fellow of the International Communication Association (ICA), Banet-Weiser has received several awards, including the ICA Outstanding Book Award for Authentic™: The Politics of Ambivalence in a Brand Culture (2012) and the Mellon Graduate Student Mentoring Award.
"This is a moment of great importance and excitement in the field of communication and media, when thinking globally has never been more urgent, when political divisions and affiliations are shaped and enhanced by information and data, when we all inhabit an ever-changing world of media and culture, when we need to create policy about health practices, the climate crisis, and beyond," Banet-Weiser said. "I could ask for nothing more than to work with the brilliant faculty, staff, students, and alumni of Annenberg on tackling the important issues of our time."
Banet-Weiser succeeds John L. Jackson Jr., who was Annenberg's dean for four years before becoming Penn's provost on June 1 ["Gazetteer," May|Jun 2023]. Michael X. Delli Carpini C'75 G'75, the Oscar H. Gandy Emeritus Professor of Communication and Democracy and a former dean of the school, then briefly served in the role on an interim basis until Banet-Weiser took over.