New Administrative Appointments
In late June, the University announced the appointments of Beth Winkelstein EAS'93 as deputy provost and Mamta Motwani Accapadi as vice provost for university life.
Winkelstein had served as the vice provost for education for the last five years, becoming "one of our most essential leaders of teaching, learning, and student life," Provost Wendell Pritchett Gr'97 said in a release. "Her insight and energy enhance every part of our campus."
In her new role, Winkelstein will work closely with Pritchett "to better integrate and expand our educational initiatives, especially by incorporating new technologies, new ways of teaching, and additional support for faculty and students that advance our core priorities of innovation, impact, and inclusion," he said.
During her time at Penn, Winkelstein has helped enhance the Penn First Plus program, which provides support for first-generation and/or low-income students, as well as the Graduate Student Center and Family Center ["Gazetteer," Jul|Aug 2020]. She has also taught in the Engineering School's bioengineering department since 2002, becoming one of the world's leading innovators in research on new treatments for spine and other joint injuries. Appointed two years ago as the Eduardo D. Glandt President's Distinguished Professor, she continues to lead Penn's Spine Pain Research Lab and serves as coeditor of the Journal of Biomechanical Engineering.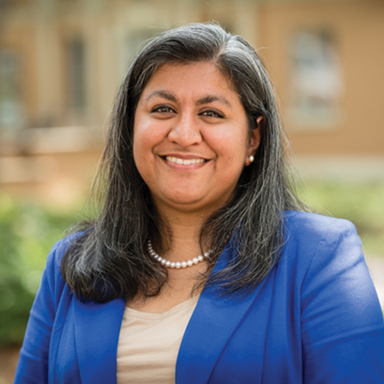 Accapadi arrived at Penn after seven years as vice president for student affairs at Rollins College in Florida, which followed stints at Oregon State University and the University of Texas at Austin. She replaced Valarie Swain-Cade McCoullum, who in February moved into a new position as Penn's vice provost for student engagement after 25 years as the vice provost for university life.
Pritchett called Accapadi "a highly experienced national leader in student affairs, whose career has been devoted to goals of inclusion, community, and social justice. She has been a particular advocate for first-generation students, low-income-students, and children of immigrants—reflecting her own background as a child of immigrants who went on to earn three degrees from the University of Texas at Austin."
Pritchett added that at Penn, particularly during what will be a "highly unusual year for our students," she will be tasked with "advancing student care and wellness, helping students navigate the student conduct process, leading conflict resolution, developing student-led multicultural initiatives, and creating diversity education programs and workshops."