Life Behind the 'Wicked' Stage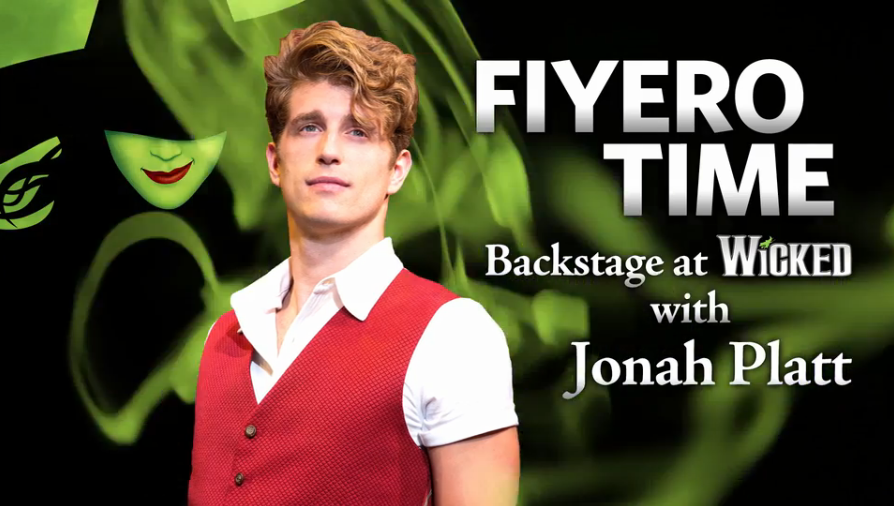 Not only is Jonah Platt C'08 the newest Fiyero in the Broadway blockbuster Wicked, he's also the newest vlogger for Broadway.com.
Now four episodes in, Platt spends "Fiyero Time" answering fan questions, chatting with cast members, and even running through his vocal warm-ups and stretching routine. We've already learned a lot about Platt and life backstage in the Gershwin Theatre, including: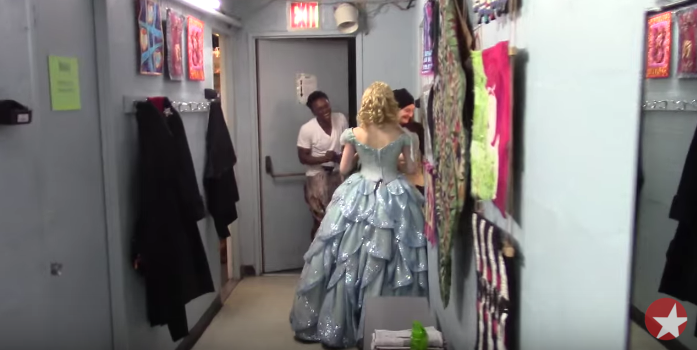 —The Wicked leads are constantly changing to keep the show fresh. Most of the principals have contracts for just nine months to a year. While the show runs at night, the new people rehearse by day. Platt had a month of rehearsals for Fiyero, mostly focused on learning the choreography for "Dancing Through Life."
—Platt's working to transform Lois Lowry's book The Giver into a musical. His composing partner, Andrew Resnick, conducts The King and I at Lincoln Center, and the book writer is Sarah Ruhl.
—Platt's dream role is Hedwig in Hedwig and the Angry Inch because "it pretty much lets you cover every emotion and musical style on the map."
—Wicked's stage is on an incline, which puts extra stress on the body when you're dancing, jumping and spinning across it.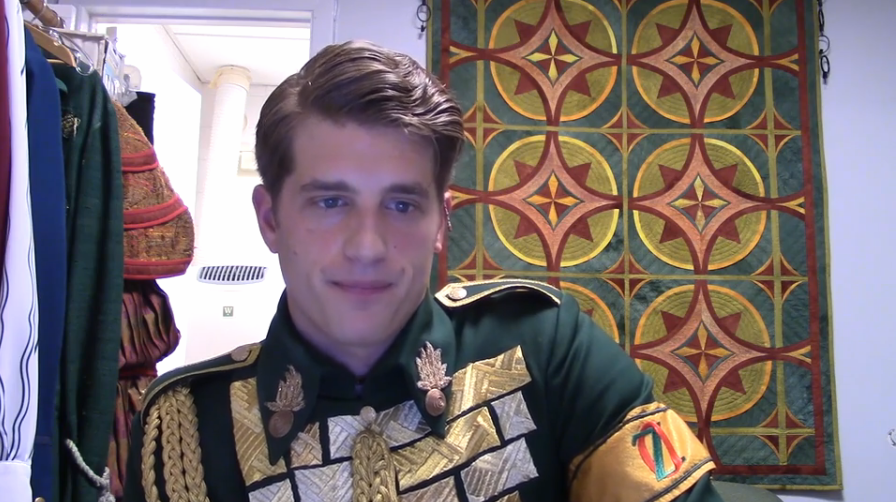 —Platt sings along with the German version of "As Long As You're Mine" ("Solang Ich Dich Hab") to warm up because it's easier to focus on "doing my own thing," rather than matching the original U.S. Fiyero's version.
—In Wicked, understudies perform in the ensemble and fill in for absentees when necessary. Standbys don't perform in the ensemble at all, but they're backstage at every performance in case something happens and they need to go on. (These only exist for Elphaba and Glinda.)
Platt majored in creative writing at Penn and performed with Off the Beat. Here he is singing Justin Timberlake with them in 2008:
Before joining Wicked, he was a writers assistant on Parks and Recreation and Family Guy. He even showed up in The Office finale. Last week marked his 100th performance as Fiyero, and he'll stay in the role—his first on Broadway—through June 2016.
And if you're wondering: yes, Platt is part of the theater/Hollywood/Penn family in which dad Marc C'79 has produced Wicked, the Into the Woods movie, and the upcoming Grease: Live; brother Ben starred in The Book of Mormon on Broadway and appeared in the Pitch Perfect movies; and mom Julie C'79 is the president of Penn Alumni. Sisters Samantha C'05, and Hannah C'12, a former Off the Beat president, are also Penn grads.
New "Fiyero Time"episodes arrive on Mondays through Jan. 4.