Entering without Breaking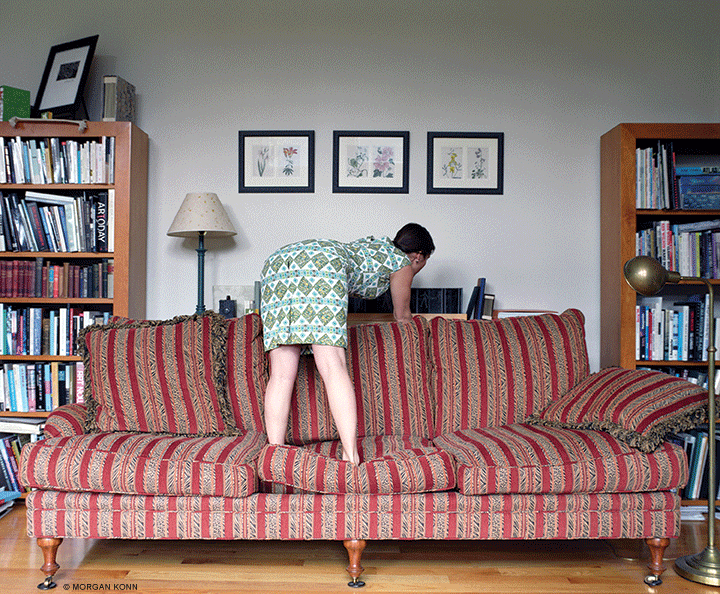 The women are always out when Morgan Konn FA'98 enters their homes. Once inside, she goes to their closets and selects what she will wear. Then she puts on their clothes and begins to photograph herself.
"I am not striving to be this woman, to imitate or mimic their personality," says the Los Angeles-based Konn in the artist's statement for "Her House, Her Clothes," a series that has 28 entries so far. "I am trying on their possessions and attempting to step into their viewable lives, to see what it looks like to have their things and inhabit their home. The person I portray is somewhere between who they are, who I am, and who the audience interprets us to be through setting and costume."
The domicile above belongs to Julia, a graduate student in photography, while the furs below are usually worn by Paula, a psychotherapist. In case you were wondering, Konn always gets permission to enter. —S.H.