Can the Arts Save a City?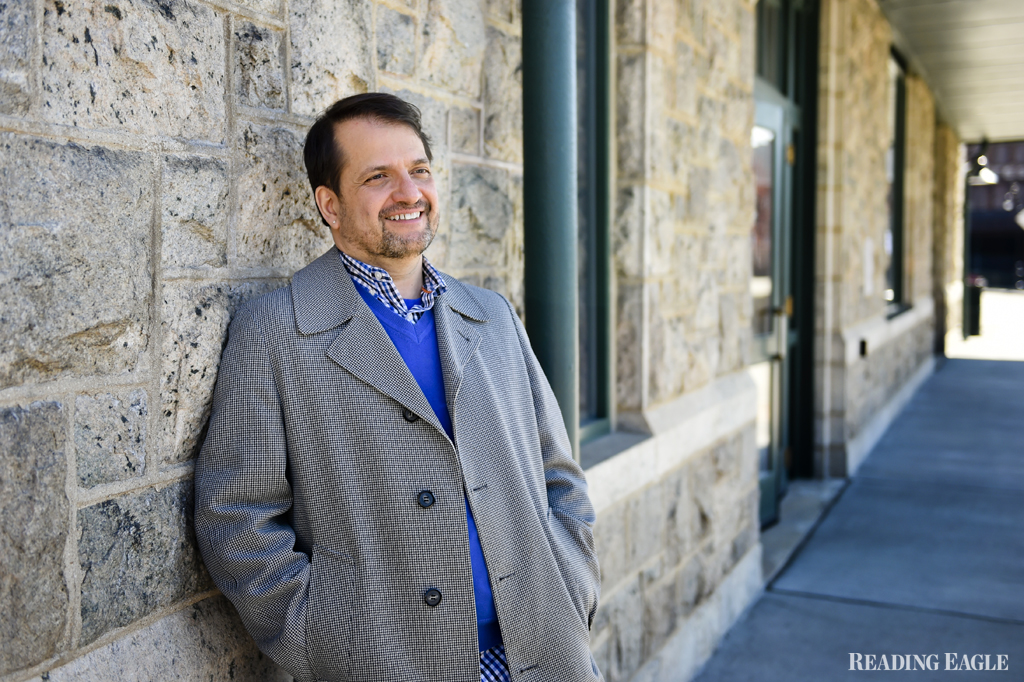 This past weekend, Santo D. Marabella GrS'91 filmed a TV pilot—not on a Los Angeles soundstage or the streets of Manhattan, but inside an abandoned railroad station in Reading, Pennsylvania.
Franklin Street Station focuses on Reading Railroad employees and one passenger who are all stuck inside the station, waiting for a train to return. Marabella says the feeling of being stuck is especially relevant in Reading, which census data pinpointed as the country's poorest city in 2011, and where people are "so stuck on what was because they're so afraid of what is," he says.
That's why his TV pilot is only one of Marabella's long-running efforts to pull Reading out of its troubles and push it toward a rosier future using the arts.
"I firmly believe that arts and culture are strong centerpieces for making change happen and driving development," he says—and that's coming from a business professor. Marabella has taught management courses at Moravian College since 1992.
Over the past three decades, in addition to producing his own musical, a short film and four plays, Marabella has had a hand in many of Reading's broader arts efforts. In 1987, he became president of the Berks County Arts Council and brought it from a meager $1,200 bank account balance to $300,000 in funding. Before taking over as president, he had one stipulation: the arts council's board should be half business leaders, half artists—a split identity he knows well.
He also helped found a local theatre alliance: a group of three community theatres that, according to Marabella, brought in $1.7 million over the last three years while spending only $570,000.
"That's just three theatres in a small community in Reading," he adds. "That's big business. Anyone who thinks art doesn't drive economies or contribute significantly is misinformed."
Hoping to promote the city as a filming location for TV shows and movies, Marabella co-founded the Greater Reading Film Commission (now Reading Film) in 2006. (Soon he launched an annual film festival, too.)
But it was his most recent Reading-based arts project that led straight to the TV pilot.
Last summer, he produced "This Is Reading," an art installation created by the Pulitzer Prize-winning playwright Lynn Nottage and planted in the same location where Marabella is now filming Franklin Street Station.
The installation blended live performance with film and video and allowed people from Reading to share their individual stories with the larger community. Marabella says it tossed together people who wouldn't normally cross paths—and brought fresh energy to "a part of town where you'd only go to buy drugs or hire a prostitute," he adds.
Momentum from that installation, combined with the time he spent exploring Franklin Street Station, brought Marabella to his TV pilot. And once he had the idea, he wanted to incorporate his community as much as he could.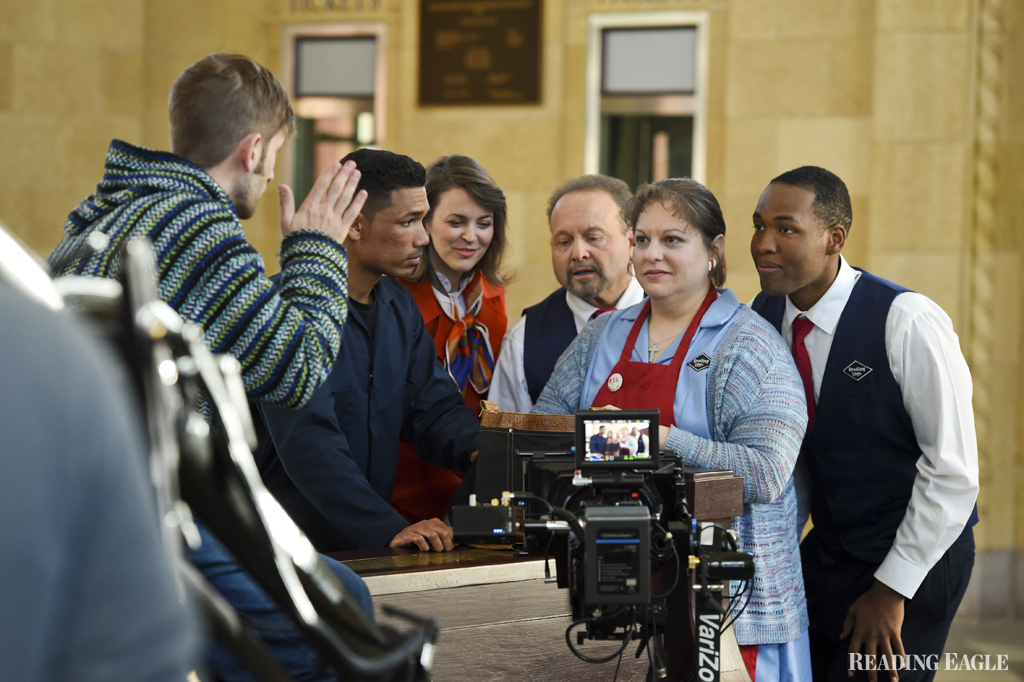 On top of using Reading for inspiration and a filming location, Marabella says that seven of his 12 principal actors and 90 percent of his production crew have ties to the Reading community. He also cast residents as background actors for last weekend's pilot shoot.
Marabella plans to have a finished cut of the episode by April 1. As the show's creator, writer and executive producer, he's already drafted an outline for Franklin Street Station's first three seasons—"I want [networks] to see that we know exactly what we're doing because we're no-name people in Reading, Pennsylvania," he says—but he's also staying realistic.
"It's such a longshot and I'm not naïve," he adds. "I'm always optimistic and hopeful, but not naïve."
He quotes the physician/poet Oliver Wendell Holmes: "Alas for those that never sing, but die with all their music in them." Marabella says that's become his mantra. "I'm going to sing my song," he says. "I'm going to put plays out there, film out there, TV out there. And if it doesn't work the way I thought it would, okay."
—Molly Petrilla C'06
All photos courtesy of The Reading Eagle—Natalie Kolb, photographer.