Briefly Noted
STEEL: The Story of Pittsburgh's Iron & Steel Industry 1852-1902 By Dale Richard Perelman WG'65 (History Press, 2016, $21.99.) Pittsburgh's wealthy iron and steel manufacturers—such as Andrew Carnegie, Henry Oliver, and Henry Phipps—competed ruthlessly for their share of the industry, and were just as hard-line in their approach to the pro-union and undervalued immigrant workforce. Perelman chronicles the struggles and bloody battles that took place throughout western Pennsylvania's plants, mines, and railroad yards.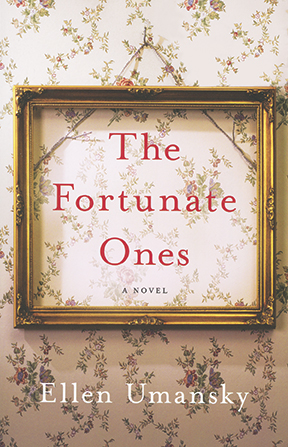 THE FORTUNATE ONES By Ellen Umansky C'91 (William Morrow, 2017, $26.99.) A missing Chaim Soutine painting connects the lives of two very different women in Umansky's debut novel, which moves from World War II Vienna to contemporary Los Angeles.
DREAM HOUSE: An Intimate Portrait of the Philip Johnson Glass House By Adele Tutter M'91 Gr'91 (University of Virginia Press, 2016, $39.95.) In this reappraisal of Philip Cortelyou Johnson's famous Glass House, Tutter (a practicing psychoanalyst and professor of psychiatry at Columbia University) uncovers layers of Johnson's character materialized in the enigmatic structure.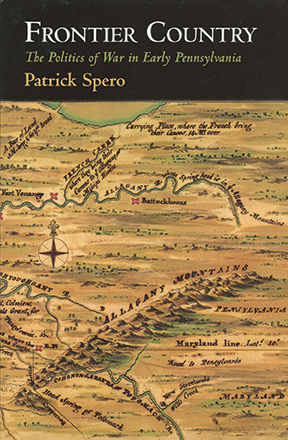 FRONTIER COUNTRY: The Politics of War in Early Pennsylvania By Patrick Spero G'04 Gr'09 (University of Pennsylvania Press, 2016, $39.95.) Spero, librarian and director of the American Philosophical Society, narrates the story of colonial Pennsylvania through its formative confrontations: border wars and frontier rebellions, reverberations from the Seven Years' War, conflicts with Native Americans. Unlike the modern conception of the American frontier as an area of expansion, the colonists understood it to be a vulnerable, militarized boundary.
WOOZIE (AKA GRANDMOTHER) WISDOM (ABOUT LIFE, SEX, LOVE) By Lynn Hubschman CW'57 SW'64 (iUniverse, 2016, $28.99.) This down-to-earth compilation of essays from Hubschman's blog (chaptersinlove.com) offers insights into the ups and downs of intimate relationships. Hubschman, a former director of social work for Pennsylvania Hospital and family life education for Jewish Family Services of Philadelphia, offers informed grandmotherly wisdom on matters ranging from sibling rivalry to pornography.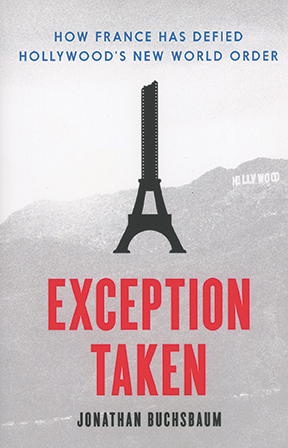 EXCEPTION TAKEN: How France Has Defied Hollywood's New World Order By Jonathan Buchsbaum C'68 (Columbia University Press, 2017, $35.00.) Buchsbaum, a professor of media studies at Queens College, CUNY, analyses France's strategic opposition to Hollywood's monopolization of the film industry and explores the ways in which the French film industry laid the groundwork for other countries to preserve their own national cinemas.
LEAD LIKE A GUIDE: How World-Class Mountain Guides Inspire Us to Be Better Leaders By Christopher I. Maxwell GPU'87 G'09 (Praeger, 2016, $37.00.) Mountain guides coach people to thrive in the most challenging environments. Maxwell, a senior fellow at Wharton's Center for Leadership and Change Management, demonstrates the application of six leadership principles in business and life.
THE AGE OF LOVECRAFT Edited by Carl H. Sederholm and Jeffrey Andrew Weinstock C'92 (University of Minnesota Press, 2016, $24.95.) Eighty years after the author's death in relative obscurity, the horror tales of H. P. Lovecraft have become an unexpected influence on contemporary pop culture and academic discourse. Weinstock, who has edited three volumes of Lovecraft's fiction, and Sederholm have put together the first sustained look at Lovecraft's place in recent critical theory and culture.
DECONSTRUCTING CONFLICT: Understanding Family Business, Shared Wealth and Power By Doug Baumoel GW'84 and Blair Trippe (Continuity Media, 2016, $27.95.) As the leader of his own family's business—and having been an executive in multiple family businesses—Baumoel knows the hazards and benefits of family businesses. He structures his narrative and strategies around five foundational concepts for conflict resolution.