Arts Calendar
May|June 2015
---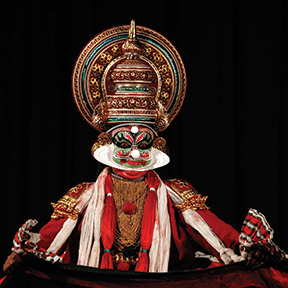 Annenberg Center
3680 Walnut St.
(215) 898-3900
Sadanam Balakrishnan Troupe
May 2
2015 Philadelphia International Children's Festival
May 7-9
Pilobolus Dance Theater
May 7-10
INSIGHTS: Pilobolus Dance Theater
May 8
---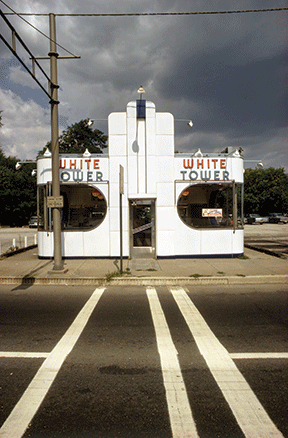 Architectural Archives
210 S. 34th St.
White Towers Revisited
Through May 29
Feats of Clay: Philadelphia Brick and Terracotta
Through Aug. 29
---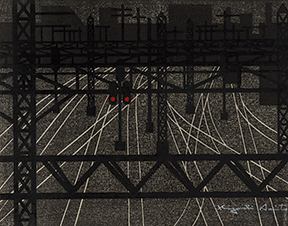 Arthur Ross Gallery
Fisher Fine Arts Library
220 S. 34th St.
Tues.-Fri.: 10 a.m.-5 p.m.
Sat., Sun.: 12 p.m.-5 p.m.
A Sense of Place: Modern Japanese Prints
Through June 21
Concert by Dolce Suono Ensemble
May 14
---

Burrison Gallery
University Club at Penn
3611 Walnut St., 2nd floor
Works on Paper: Ink Drawings by Nazanin Moghbeli
Through May 13
See Beyond: Photography by Barbra Shotel CW'64
May 20 – June 18
---
Charles Addams Gallery
Charles Addams Fine Arts Hall
200 S. 36th Street
Exhibition: Berlin
May 21 – June 25
---

ICA
118 South 36th St.
(215) 898-7108
Wed.-Fri.: 12 p.m.-8 p.m.
Sat., Sun.: 11 a.m.-5 p.m.
Barbara Kasten: Stages
Through Aug. 16
Julia Feyrer and Tamara Henderson: Consider the Belvedere
Through Aug. 16
Do/Tell:
Erin Bernard, Heather Hart, Rachelle Mozman, and Akosua Adoma Owusu
Through Aug. 16
---
Kelly Writers House
3805 Locust Walk
(215) 573-9749
Andy Wolk C'70
May 16
---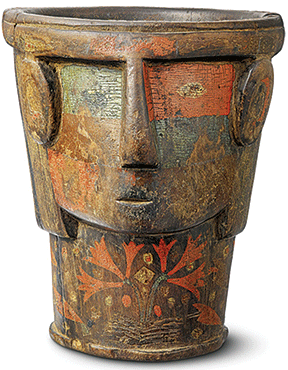 Penn Museum
3260 South St.
(215) 898-4000
Tues.-Sun.: 10 a.m.-5:00 p.m.
First Wednesdays open until 8:00 p.m.
Native American Voices: The People—Here and Now
Through 2019
Beneath the Surface: Life, Death, and Gold in Ancient Panama
Through Nov. 1
Corn: From Ancient Crop to Soda Pop
Through Mar. 13, 2016
The Mausoleum of Halicarnassus and its Successors (Lecture)
May 6
Beneath the Skin: The Skeleton Within (Lecture)
May 10
The Red Monastery Church: Beauty and Asceticism in Upper Egypt (Lecture) May 23
The Great Walls of China (Lecture)
Jun. 3
---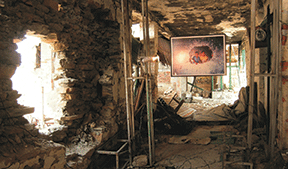 Slought Foundation
4017 Walnut St.
(215) 701-4627
Thur.-Sat.: 1-6 p.m.
A People War: Workshop
With Kunda Dixit
May 29
---
Van Pelt-Dietrich Library Center
3420 Walnut St.
Mon.-Fri.: 9 a.m.-5 p.m.
Sat: 12 p.m.-4 p.m. (by prior arrangement)
Representing Modern Japan: The Luber Collection of Art Books
Through June 12
The Image Affair: Dreyfus in the Media, 1894-1906
Through Aug. 7
"Let Every Heart Be Filled with Joy"
Philadelphia's Savoy Company
Through late 2016
---
World Café Live
3025 Walnut St.
(215) 898-6677
Lucy Wainwright Roche & Suzzy Roche May 10
Ben Folds & Ymusic May 12
Buffy Sainte-Marie May 18
Bruce Cockburn May 20
World Party May 21
Femi Kuti & The Positive Force Jun. 9
Madeleine Peyroux Trio Jun. 19
SWV Jun. 21
Dar Williams Jun. 26