Arts Calendar
Nov|Dec 2014
---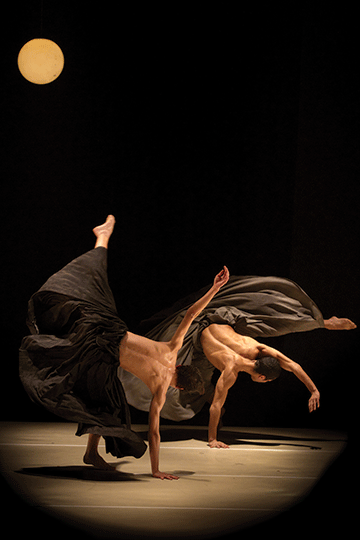 Annenberg Center
3680 Walnut St.
(215) 898-3900
Kibbutz Contemporary Dance Company: If At All Nov. 13-15
Arturo Sandoval Quintet Nov. 16
Soledad Barrio & Noche Flamenca: Antigona Nov. 20-23
Parsons Dance Dec. 4-6
MUMMENSCHANZ Dec. 11-14
---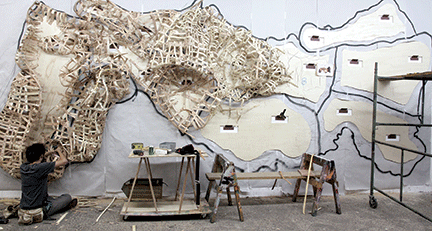 Arthur Ross Gallery
Fisher Fine Arts Library
220 S. 34th St.
Tues.-Fri.: 10 a.m.-5 p.m.
Sat., Sun.: 12 p.m.-5 p.m.
Henrique Oliveira: New Work
Through Jan. 18, 2015
---
Burrison Gallery
University Club at Penn
3611 Walnut St., 2nd floor
Kathleen Shaver HUP'76
Through Nov. 21
---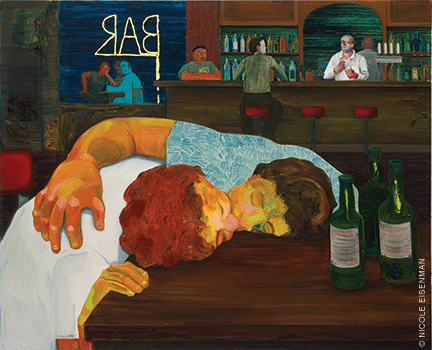 ICA
118 South 36th St.
(215) 898-7108
Wed.-Fri.: 12 p.m.-8 p.m.
Sat., Sun.: 11 a.m.-5 p.m.
Moyra Davey: Burn the Diaries
Alex Da Corte and Jayson Musson: Easternsports
Readykeulous by Ridykeulous: This is What Liberation Feels Like™
Dear Nemesis: Nicole Eisenman 1993-2013
All exhibitions through Dec. 28
---
Kelly Writers House
3805 Locust Walk
(215) 573-9749
The Art of the Interview
Marty Moss-Coane
Nov. 10
Daisy Fried, Teresa Leo, and Kasey Jueds
Nov. 11
Writing about TV: Girls
Creative Ventures
Nov. 13
Plotting Premodern Biography
Paul Strohm and David Wallace
Nov. 14
---
Penn Humanities Forum
3260 South St., Penn Museum, 2nd floor
(215) 898-8280
New Shades of Blue: Black Women Singers in the Seventies
Farah Jasmine Griffin
Nov. 12
The Colors of Human Skin
Nina Jablonski
Nov. 19
Beautiful Science: The Architecture of Butterflies
Shu Yang, Daniel Janzen, and John Tresch
Dec. 10
---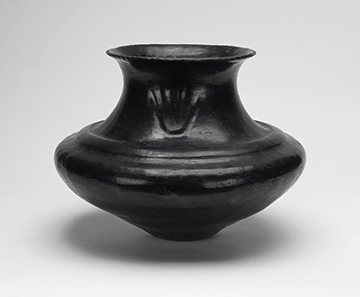 Penn Museum
3260 South St.
(215) 898-4000
Tues.-Sat.: 10 a.m.-4:30 p.m.
Sun.: 1 p.m.-5 p.m.
Native American Voices: The People—Here and Now
Through 2019
The Monumental Geoglyphs of Amazonia (Lecture)
Clark L. Erickson
Dec. 3
---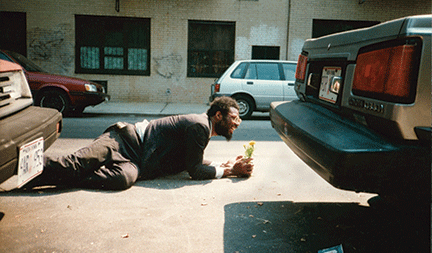 Slought Foundation
4017 Walnut St.
(215) 701-4627
Thur.-Sat.: 1-6 p.m.
Itinerant Belongings
Through Dec. 20
---
Van Pelt-Dietrich Library Center
3420 Walnut St.
Mon.-Fri.: 9 a.m.-5 p.m.
Sat: 12 p.m.-4 p.m. (by prior arrangement)
As the Ink Flows: Works from the Pen of William Steig
Through Dec. 19
The School of Atha: Collaboration in the Making of Children's Books
Through March 27, 2015
Collecting Histories
Schoenberg Symposium on Manuscript Studies in the Digital Age
Nov. 7-8
"Let Every Heart Be Filled with Joy"
Philadelphia's Savoy Company
Opens Dec. 8
---
World Café Live
3025 Walnut St.
(215) 898-6677
Goapele Nov. 8
Robyn Hitchcock Nov. 9
Chris Smither & The Motivators Nov. 19
Chuck Prophet & The Mission Express Nov. 23
Robert Glasper Experiment Dec. 9
Philly Bloco Dec. 31